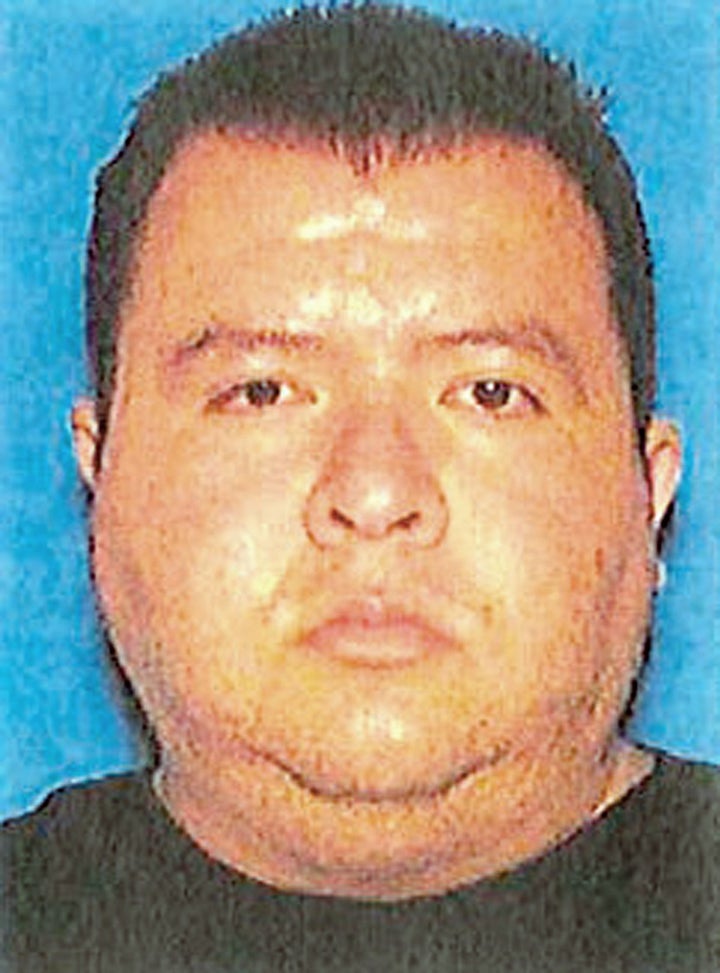 By SANDRA CHEREB, Associated Press
CARSON CITY, Nev. -- A man who stormed into a Carson City IHOP restaurant with an assault rifle was diagnosed with paranoid schizophrenia as a teenager and feared demons were after him in the months before he killed four people before ending his own life, according to newly released police information.
Eduardo Sencion, 32, was diagnosed in 1999 and declared permanently disabled two years later.
The Carson City sheriff's office detailed the deterioration of his mental state and the law enforcement agency's handling of the Sept. 6 chaos following 85 seconds of terror that left five dead - including three National Guard members - seven injured and a community traumatized.
The new information was first reported by the Nevada Appeal. A presentation was given during a meeting Tuesday in Las Vegas of the Nevada Sheriffs and Chiefs Association, and a copy of the PowerPoint presentation was obtained Wednesday by The Associated Press.
Sencion, 32, was born in Mexico and moved to the United States in 1993. He spoke fluent English, graduated from high school, had no criminal history and was a devout Catholic, authorities said.
Investigators said his family first became aware of mental health issues when Sencion complained about being harassed by co-workers. He sought treatment when his employer told the family he was becoming increasing paranoid.
Family members said Sencion took his medication, and all but one of his mental health commitments were voluntary. The report did not say how many times Sencion was hospitalized.
But Sencion told his family he avoided intimate relationships because he feared "he would father a child and pass along his illness."
He immersed himself in the Bible, and gave his mother keys to his gun safe, warning her he was "getting sick."
He thought people were demons trying to hurt him, and began hearing voices telling him to do "bad things" to people.
Sencion's medications were changed this summer. About a month later, he approached a priest in the street and asked him for help, telling the priest, "They're telling me to do bad things."
The night before the shootings, Sencion, who lived with family members, took his medication at 10 p.m. Everything appeared normal the next morning. His last comment to his family - "I should have gone to work today."
Less than an hour later, a witness saw him in front of a beauty supply store near the IHOP restaurant. At 8:57 a.m., he parked his minivan in the IHOP parking lot and took out a Norinco MAK-90 assault rifle. He fired two shots, then a full automatic burst of bullets.
The 911 calls began streaming in to emergency dispatchers.
Sencion walked into the IHOP and fired 30 rounds. Florence Donovan-Gunderson, a 67-year-old resident of South Lake Tahoe, was eating with her husband, Wally that morning. They were the first to be shot. Florence Donovan-Gunderson died instantly, the report said.
Sencion then began shooting at five Nevada National Guard members sitting in a booth. Sgt. 1st Class Miranda McElhiney, 31; Sgt. 1st Class Christian Riege, 38; and Major Heath Kelly, 35, were killed. Their comrades - Sgt. 1st Class Jeremiah Mock, 32, and Sgt. Cait Kelley, 25, were wounded.
Two other diners were shot and wounded.
Sencion then went out to the parking lot, where he shot a woman in the head as she tried to escape on her motorcycle. Her helmet saved her life, investigators said.
He went back to his vehicle, picked up a handgun and shot himself in the head.
In all, he fired 79 rounds. Investigators said he brought two assault rifles, two handguns, 20, 30-round loaded magazines and 595 rounds of ammunition to the scene.
Associated Press writers Ken Ritter and Michelle Rindels in Las Vegas contributed to this report.

Support HuffPost
The Stakes Have Never Been Higher
Related
Popular in the Community