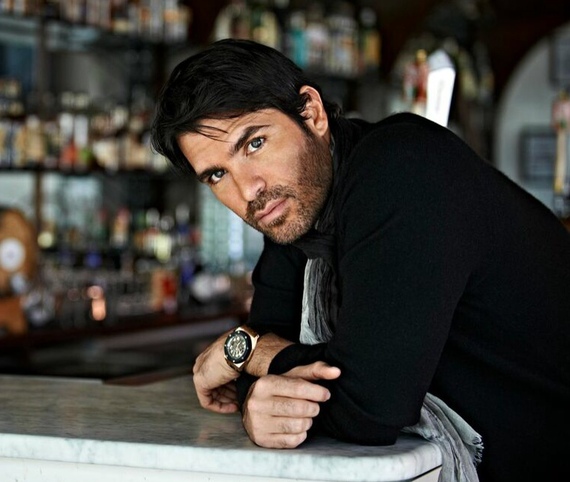 Photo credit : Nina Duncan
Actor and producer Eduardo Verastegui is a man on a mission. Ten years ago the talented, beautiful and sexy Latino found success in telenovelas and the pop band Kairo in Mexico. American crossover stardom beckoned after the he made a music video, Jennifer Lopez's "Ain't It Funny" and international magazine covers (People En Español featured him on the cover of The 50 Most Beautiful People issue). While shooting the film, "Chasing Papi" he worked with a voice coach with whom he had intense conversations about his faith and began to question his path.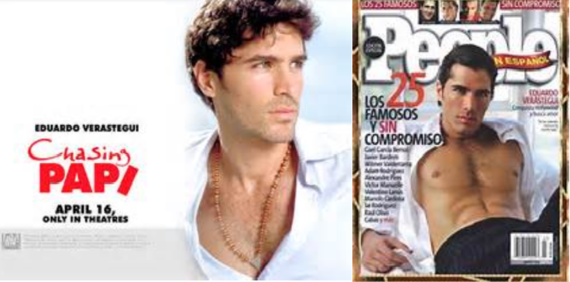 His reaffirmation to his Catholic faith began a soul searching period that followed a period of unemployment and struggle as he refused stereotypical Latino characters. His new found commitment was steadfast to seek roles that reflected his values that would engage and inspire. The law of attraction bought him together with his partners Leo Severin and director Alejandro Gomez Monteverde who also were on a path of spiritual awakening. Using the Greek name for "conversion" the three men formed Metanoia Films.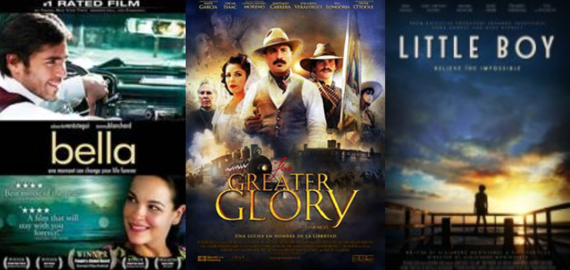 Their first independent film production, " Bella" tells the story of a former professional athlete Jose whose fortunes have fallen. While working as a cook he befriends a waitress Nina struggling with a life choice. In one extraordinary day Nina and Jose through the power of love heal each other and embrace the future. Eduardo affirms, "Movies are designed to entertain but also to make this world a better place. My hope is that people will leave inspired to become the hero that we are all called to be. The everyday hero, not the action heroes in comic books, but the person that is not afraid to use their talent to work for something bigger than themselves and to serve others, especially those who are most in need." He followed " Bella" with the story of revolutionary activist Anacleto Gonzalez Flores in "Greater Glory" co starring Andy Garcia, Eva Longoria, Ruben Blades and Peter O'Toole. Eduardo played Anacleto the religious persecuted martyr.
For his latest film, "The Little Boy" his film company teamed with producers Roma Downey and Mark Burnett and an all star cast Kevin James, Emily Watson, Tom Wilkinson and Ben Chaplin. Eduardo shares the plot, "It's a fairytale, essentially, that is told through the eyes of an eight year old and it takes place in the 40s, in a small little town. Even though its an American story, it's a universal message that anyone- no matter where you are from, what language you speak, what race you are, what religion- can relate to. This story is powerful. The love that a boy has for his father, the bond of family is something that speaks to everyone."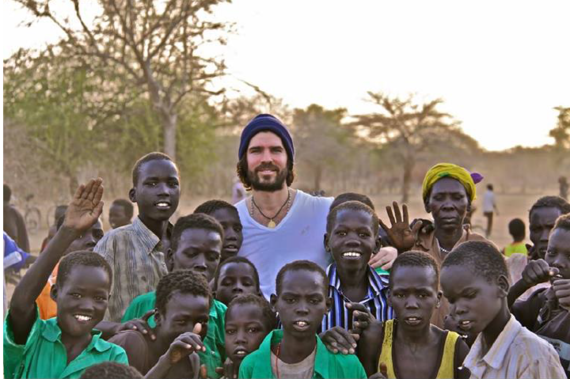 Eduardo devotes his time to his charitable foundation Manta de Guadeloupe founded for pro-life advocacy and proving aid to those in need. His foundation has established a free healthcare clinic the Guadeloupe Medical Center in Los Angeles and humanitarian relief missions to Mexico, Peru, Darfur and Haiti.
Calling all HuffPost superfans!
Sign up for membership to become a founding member and help shape HuffPost's next chapter