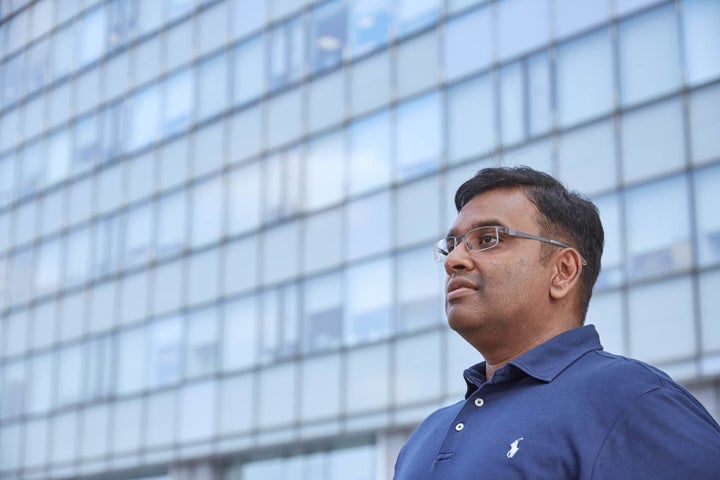 Tim Maliyil has been the founder of two profitable bootstrapped SaaS companies. He started his first SaaS business in 2001, and has been involved with the evolution of cloud services since then.
His current company, AlertBoot, with an ARR of $7 million, manages endpoint encryption for entities in regulated industries such as healthcare and law, but businesses from across industries and geographies adopt the product as data security has become a much more serious issue. AlertBoot currently encrypts over 400,000 devices around the globe. The company is preparing to launch a new file encryption service to help customers encrypt data stored in cloud services such as Dropbox.
I spoke to Tim about his journey as a SaaS product entrepreneur based on his unique team setup, the challenges they faced and how they overcome them with specific tips and strategies to learn from. Below is an excerpt from the interview.
The Setup
Being a technical founder, I feel that I'm able to build a special rapport with the engineering teams. I'm involved heavily in the sales process so I get first-hand exposure to customer needs, and I take the opportunity to educate the engineering team about our product impact.
The biggest challenge is finding and retaining talent to build the complicated encryption components of our product. It is a specialized talent that I fear is dying off as ongoing computer science education is geared towards the lower hanging fruit instead of the core C++ programming more commonly taught 20 years ago.
We have development teams spread out around the globe focused on different functional areas of our product. We employ the Scrum methodology for managing a team of about 25 engineers who support the whole product. The team is a mix of direct hires who have been with me for more than 10 years and outsourced companies who we closely manage.
The Challenge
Finding and retaining specialized talent. It often turns into quite the sales process to convince someone talented to adopt my company's vision without the potential windfall of working for the next Google or Facebook. I do find those engineers who truly love technology will work with us, but the challenge always lies in finding them.
Pivotal Moment
I convince them about the great impact his or her work will have for our customers, and being technical myself often helps in garnering the trust of new technical talent. For solving the challenge, it really comes down to regular interaction with the customers. This is often a lot easier in a business to business environment, and I do find it challenging to use this methodology in a consumer facing product. I'm trying to build a new product in the podcasting space, and the research phase of this project has been rather long. However, it is still plenty of fun.
End Result
AlertBoot has often succeeded by giving the customer more than what they wanted. We take their input, and we often refine the delivery of the end product so it can work across our vast and diverse customer base.
Advice To SaaS Founders
Always, always interact with your customers, and be sure to take the time to educate various team members about the customers' pain points. The team needs constant assurance their work has a positive impact.
Popular in the Community