By Laura Espriu, Executive and Leadership Coach working on Women and Latinos initiatives; Founder of Laura Espriu Consulting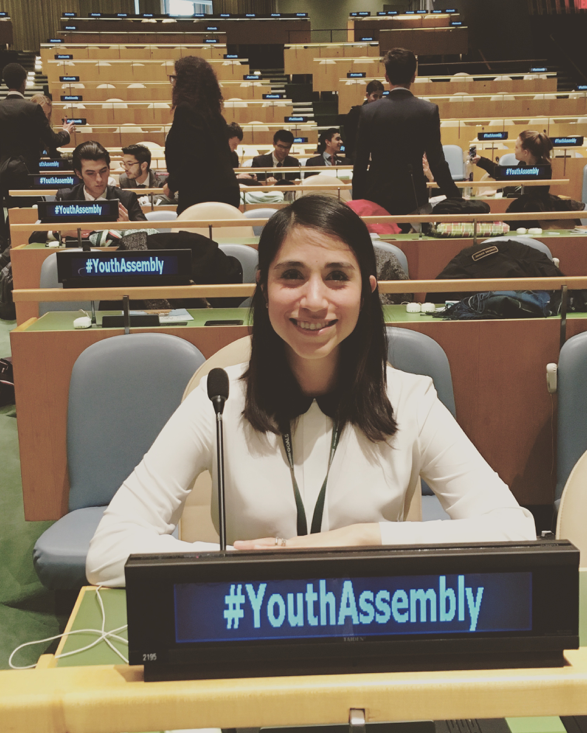 "I do not wish women to have power over men; but over themselves." - Mary Shelley
How many women's voices have been silent or not even heard at all? Only because many think we belong somewhere else, anywhere but a place where our voices can have an opinion and detonate the power to change things.
For centuries, many women around the world didn't have the conditions to do better, and sometimes not even realized that they could. Women did not get the right to vote in Mexico until much later than women in many other countries did. It was not until 1953 that women obtain voting rights. That means that my grandmother didn't have a say on who was going to rule the country she lived in for most of her life before my mom was born.
My other grandmother never had the opportunity to go to school. She was poor and had to take care of the house. Only her brothers were allowed to study because they were supposed to work and lead a family, which at the moment seemed to be an activity only for men. Days before she died I asked her: If you had had the opportunity to study anything, what would that be? She said, "I would have chosen to be a lawyer, so I could fight for people under unfair conditions." I keep wondering what she could have achieved if she just had the opportunity to go to school.
None of my grandmothers had a say on very critical parts of their lives as a woman. None of them knew better, but I do. I stand for gender equality and quality education because I'm convinced that we need both to help women find their voice.
I have made my mission and purpose to fight for a world where women and men can share a voice, where they complement each other. Through my coaching and psychology practice, one of my main foci has been working with unprivileged women so they understand their rightful place on society and within their families. My practice involves training them on life skills so they know they have much to offer and the right to speak loud and pursue the life they deserve.
Attending to the Youth Assembly at the United Nations last February was a fulfilling experience. The United Nations does an outstanding work in bringing together young people to work on the 2030 Agenda for Sustainable Development. This is particularly important as it is imperative that we believe in the potential of our next generations and nurture them to shape the world we envision in our minds. Working with such a diverse team on gender equality and quality education was a refreshing experience, and a rewarding one as I was very proud to see the women agenda considered a world-wide top priority.
We still have a long way ahead of us; but after interacting with like-minded people at the Youth Assembly, I am certain that we are moving in the right direction. One of the key objectives of these events is to create awareness and make our future leaders mindful of the existing challenges. I was particularly impressed by the involvement of the younger generations and the insightful comments from my colleagues. This warmed my heart, as I was able to see that great progress has been made since my grandmothers were kids.
The fight for gender equality through education is an endeavor that will continue for many years to come. It is important that we realize that gender issues not only affect women but also men and the society as a whole. Awareness is definitely an important foundation, which we are all responsible to build. You can look at the UN for valuable resources and information so we can fight even with more inspiration and strength. But in addition, make sure that your day to day reflects the vision of an equal world and always realize that the sum of many little things is what drives the big changes. Put blood and fight for the goal that resonates with you. Join us, together is the only way we will go further.
About the author: Laura Espriu is an accomplished Executive and Leadership Coach who loves to help women to discover new opportunities and to connect with their talents. Through her psychology and coaching practice, as well as her international and corporate experience, she has developed a powerful and unique skill set to help women to tell their best stories and raise their game. Connect with her on LinkedIn.
Calling all HuffPost superfans!
Sign up for membership to become a founding member and help shape HuffPost's next chapter
This post was published on the now-closed HuffPost Contributor platform. Contributors control their own work and posted freely to our site. If you need to flag this entry as abusive,
send us an email
.