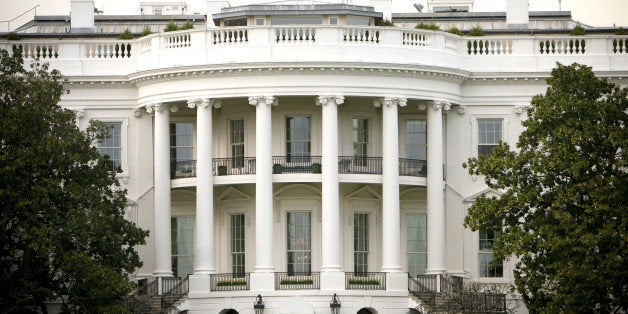 My colleague, Alan Singer, recently posted a blog about Donald Trump's views on education beginning with an investigation of "Trump University."
He points out the "bait and switch" tactics Trump has used to con naive people into thinking that his program will lead to riches through real estate. I believe Singer's analysis is very thorough and invite you to read it.
What I think may be appropriate in considering the possibility of a Trump presidency is a little humor in what might become a disaster that even I cannot imagine. So here's my version of "The World According to Trump."

Assuming that Donald Trump will get the Republican nomination and then be elected President of the United States I think it would be helpful to predict the "reforms" he would establish "in order to make this country 'grate' again." ( Many of his programs will "grate" on those of us who are sincerely concerned about the future of public education.)
President Trump, as his first "education enhancement" reform, would be to abolish the Department of Education and replace it with a branch of the Department of Commerce since the main objective of the "reform" movement in public education is to "train and skill students for the Global Marketplace." To do so, he will eliminate such "frills" as the arts, foreign languages ("If they want to do business with us they need to speak English, since, in the words of one school superintendent who had eliminated all foreign language instruction: 'English, the language of Jesus Christ and the Bible,is good enough for me!'"), history (a thing of the past), geography--ask most students, and, in fact, most adults to locate Syria on a map and you are in store for many imaginative guesses--social science, and, of course, civics.
His "education enhancement" policy will be to 'Trumpify' all public schools in the interest of "entrepreneuristication." Among the mandatory requirements will be an "apprenticeship" program which will largely center on math--"how to increase your bottom line"--"bait and switch for fun and profit"--"how to make cheap Girl Scout cookies look premium"--and for the very young--"starting your piggy bank nest egg." The literature program will include "Doctor Donald's" series of readers for small aspirants of the American Dream, "Green Eggs Benedict with Ham," the American classic: "To Have and Have More" by John Steinbuck, and Shakespeare's cautionary play, "The Merchandise from Venice."
The Science curriculum features--with deference to the President's most ardent supporters-- such courses as :"Darwin Was a Terrorist," "The Earth Is Flat and We Can Prove It" and "Climate Change Is Out of Date: Drill Donald Drill ." The newly enhanced delivery system for these vital courses is a series of CD's that start at only $10 for the 'Bronze Course,' and when completed a move up to the "Silver Course" and "Gold Course," each with an "affordable fee" and five-star loans on reasonable terms (with a variable interest rate of no more than 40 per cent). Also available as an elective will be a program for pre-pre-pre law students which centers on the President's basic philosophy: "How to Win a Lawsuit Using Trumped-up Charges."
To move from eduprofits to a much more serious issue--revenue sourcing--the President has some unique ideas, finely honed through his business experience. A Presidential Order would establish a leasing system for valuable government property that will enable investors to get shares in "Donald's Doll," formerly the Statue of Liberty, which will be converted into "Trump Country," a theme park. One of the President's staunchest investors--Ruthless Murdoch--is offering to finance an arts project that would add President Trump's profile to that of the other four immortals on Mountain Muchmore. He has also "Trumperized" the White House (renamed the Very White House) as a high end hotel-spa with nightly rates of $50,000-the Lincoln Bedroom, to the luxurious Trump Suite.
As to the much-promised "Great Wall of Trump," although the President failed to negotiate with the President of Mexico, he made a fabulous deal with his dear friend, Vladimir Putin, to whom he will lease out the Wall for advertising Russian products exclusively. In exchange, the Russian leader will be willing to provide us with convict labor for building the Wall.
If all of this worries you, you should not be concerned: President Trump will deal with all your anxieties by amalgamating all agencies involved in attending to environmental degradation, disease control, and other useless bureaucratic stuff and put them under the authority of the Better Business Bureau as the Department of KIDR (Kick It Down the Road.)
Calling all HuffPost superfans!
Sign up for membership to become a founding member and help shape HuffPost's next chapter