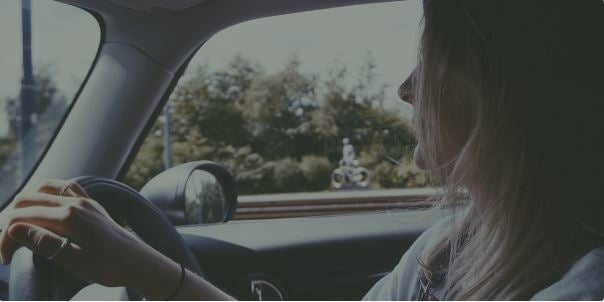 Did you know that 82 percent of teen drivers say that technologies have helped them improve their driving? For National Teen Driver Safety Week, Hum by Verizon, commissioned a survey to uncover the impacts technology can have for teen drivers. The survey found that above all, teen drivers want to use technology, but first need to be educated on its benefits while on the road.
Tech is often seen as a distraction on the road, but in order for technology to be beneficial it requires education. Nearly 34 percent of teens surveyed wish they'd learned more about how to handle distractions, such as technology, in the car while driving demonstrating that teens are aware that technology can be a harmful distraction rather than a helpful tool if not used correctly.
Teens' Confidence and Concerns
It's no surprise that teens are overly confident but it turns out that more than half (57 percent) of teen drivers believe they're just as skilled behind the wheel as their parents. Among teens with a license, that number is much higher—67 percent (verses 50 percent with just a permit). But there are limits to their confidence and teen drivers admit to many concerns behind the wheel. Despite their confidence in their driving capabilities, a clear majority of teens have experienced worries or concerns about driving, with nearly three in four teen drivers (72 percent) having felt unsafe on the road at some point.
In particular, well over half are concerned about accidents (77 percent) and other aggressive drivers (53 percent) on the road. In addition to these worries, getting a speeding ticket (42 percent) running out of gas (37 percent), and their own distracted driving (33 percent) are on teens minds when they get behind the wheel of a car.
Although technology can't wipe away all of these concerns, there are connected car devices that can help to ease them with tools such as hands-free calling, crash detection and roadside assistance.
Opportunity for Drivers Education
In addition to learning about available technology, many teens wish the process of learning to drive left them better prepared to expect the unexpected. Classroom instruction and monitored practice may be helpful when learning the fundamentals of driving, but many teen drivers wish they'd learned more about what to do when things go wrong. Half of teen drivers (51 percent), wish they'd learned more about how to drive safely in ice, snow and wet weather. Nearly half wish they'd learned more about how to change a tire (47 percent) or jump-start a battery (44 percent). These tasks that seem ordinary to a well-seasoned driver but can be threatening to a teen driver who may not have been taught how to handle these situations from driver's education or parents.
Learning to drive with parents can be very stressful, not to mention uncool. Not surprisingly, the study found that more than half of teen drivers (57 percent) would prefer to learn driving skills from someone other than their own parents.
Sorry mom and dad, but maybe getting another relative or family friend to teach your teen driver the fundamentals could lead to an overall less stressful and safer experience for everyone. Luckily connected car technology is available to monitor young drivers and ensure that they are practicing safe driving no matter who they are with.
Responsible Use of Technology
Technology is available to help improve driver safety, especially with teens, but is it creating a distraction that doesn't need to be there or is it improving the world we live in? By a huge margin, teen drivers rate their personal devices as the number one source of distraction behind the wheel, ahead of eating or drinking, friends, family, music and navigation. Personal devices are rated number one almost as often as all these other choices combined.
But not all technology is a threat to teens' behind-the-wheel performance. Technologies like blind spot detectors, back-up cameras and traffic alerts have helped improve their driving, according to the survey. Technology has the potential to help our youngest drivers, but it's essential to educate them on the way technology can be beneficial in the connected car age.
Knowing the difference between helpful connected car technology and technology that is a distraction will be essential to the safety of our newest drivers and it's up to parents and guardians to help educate them on this important topic.
Be an educated parent, you will have safer teen drivers.
Popular in the Community