Several of my recent blogs talked about the importance of education in developing countries, specifically in Uganda. I talked about the great impact the Just Like My Child Foundation has had within certain rural Ugandan villages, the schools and programs that were built specifically to educate young children who might not otherwise have a chance to go to school. I highlighted Ben and Beatrice -- an amazing couple that helped implement those facilities and programs. Today I want to focus on the exceptional programs we are undertaking to educate the educators -- one of the most critical components in assuring quality education.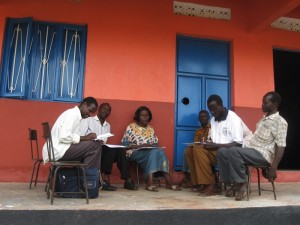 Photo by Vivian Glyck
In its recent past, Uganda faced (and still does) a huge influx of new students. President Yoweri Museveni enacted the Universal Primary Education statute in 1997, which basically provides free education to up to four children per family. According to Creative's statistics: Uganda is one of the fastest growing populations and most youthful countries in the world with more than half of its population (56 percent) under the age of 18. Nearly two million children have been orphaned by the AIDS endemic or civil conflicts. To make matters worse Uganda's population has doubled in the past 20 years and the Financial Times site estimates the education system will have to educate twice as many children in 15 years time.
Just Like My Child's Project Universal Education focuses on working closely with communities that are ready to rise up and take their children's education and safety into their own hands. We work through a "co-investment" model and have successfully built six self-sustaining school buildings. Part of our investment includes providing the community with the necessary know how to operate and manage the schools entirely on their own, without dependence on further aid. Universal Primary Education provides a safe and bright future for both the students and the educators.
Just Like My Child Foundation is committed to our educators and their continuous education. Our educators are provided with monthly workshops with professors and scheduled school management committee training sessions. The teachers are assessed and taught new ways of handling and teaching large classrooms of many different ages and maintaining and creating lesson plans.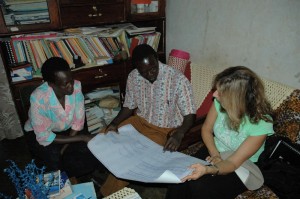 Photo by Vivian Glyck
The workshops also allow the professors and the teachers to reevaluate lesson plans, conduct in-classroom observations, and understand what new material, furniture, or training is further required for the various schools, classrooms, teachers, and students.
This was taken from a recent survey from several of our professors on the ground: We expect that the knowledge we impart to teachers will be used on an on-going basis to assist students in the classroom and to impart to other teachers and new teachers. The materials and curriculum put together as part of these workshops will be kept with Head Teachers of each school for reference and future use. We also expect that further resources will come from the District or other organizations as relationships are strengthened between school communities and outside partners and tools are provided to community on future fundraising and development.
If you would like to help us help our Ugandan educators maintain their workshops and committee meetings, please donate here. You may also contribute to the schools for classroom materials or furniture at the same link.
Related
Popular in the Community