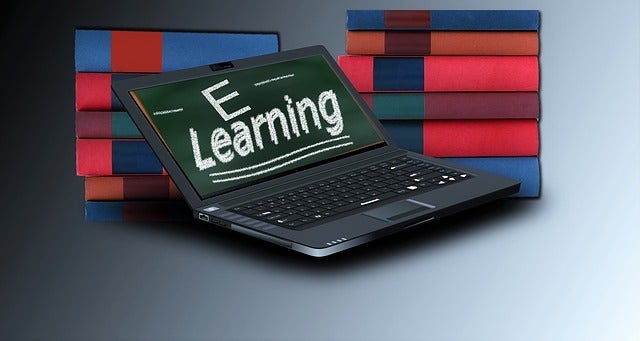 It's a whole new world, with new horizons. Education has taken a giant leap forward. In the race to get students workforce ready, many new strategies and initiatives have been introduced to the field of education. Bush got the ball really rolling with "No Child Left Behind," also referred to as NCLB. Then common core standards, approved in the majority of states, came on the heels of that. Technology and other tools are now commonly found in classrooms today, as well as a crop of teachers that are typically picked because they are highly qualified. The child that sits down in a classroom today will be giving someone in your family or you an injection, performing a tooth extraction, flying an airplane with you as passenger, designing your house, testing your water quality, delivering your children or grandchildren and more.
Education has taken on a new paradigm, with a stated focus often articulated as preparing students that they are workforce ready. To that end, you see a wealth of technology at play, starting as soon as the early childhood years. Individualized instruction - carried out by software, and with headphones for the classroom - is now the norm. For example, you might see teachers at this grade level creating centers for phonics and reading that are digitally delivered. Websites like Starfall are commonly used for this activity, spurring children on toward pre-reading and reading at an early age.
Digital storytelling shows up at all grade levels. Little Bird Tales, Zimmer Twins, Storycenter, Digital Storyteller and more enable students to generate digital stories of themes for various subjects and present them to their classrooms through digital collages, video stories or video public service announcements. Students are taking what they witness and capturing it to share with the wider world. This gives them a chance to develop narrative skills, compile data, report and share, and create a project that will have a new level of permanence.
If a student includes social change themes in their work, it prepares them to be better citizens. It introduces them to matters and issues that impact people's lives, even if it doesn't directly impact their own. As William Arthur Ward stated, "Three keys to more abundant living: caring about others, daring for others, sharing with others." A student who has these advantages would, by any measure, make for a better worker.
Of course eBooks have exploded in the classroom environment. With endless variety, constant accessibilities to libraries, students are able to explore subjects without the constraints of the past.
With eBooks you also have a profusion of career and higher education material that students can peruse at the touch of a button. Even a smartphone can put them in touch with information at a high premium. They can become savvy about career options through the exploration of eBooks, as well as the internet itself.
We can't forget the teachers. These days, in additional to taking Continuing Education course in order to gain better mastery, learn new techniques and experiment with new technology and materials through their school districts; teachers can attend conferences like ICE (Illinois Computing Educators) and a multitude of non-district workshops and conferences. It's all about making every crop of students more workforce ready.
If one were to look up the Common Core mission statement, included in the language are references to providing learning opportunities that are applicable to the real world. In addition, the standards are aligned to provide the student with the kind of knowledge and skills that people in the future workforce will need in order to be successful.
At its nexus, common core is all about getting students ready for the expectations the workforce will have in place for them when they show up for interviews and report for work in various industries.
Certainly, anyone who falls under the care of the students of today once they enter the workforce, will want them to be competent when they insert that needle, fly that plane, take out that tooth, deliver that baby add perform a host of other needful things for us.
Teachers have to set their sights on doing their part.
Calling all HuffPost superfans!
Sign up for membership to become a founding member and help shape HuffPost's next chapter
This post was published on the now-closed HuffPost Contributor platform. Contributors control their own work and posted freely to our site. If you need to flag this entry as abusive,
send us an email
.