This article originally appeared on PSFK.com
When it comes to utilizing design or creative thinking to shape our society, few avenues are more direct or have more potential than reaching out and fostering a commitment to social responsibility within our schools and our children. An interesting newcomer to this form of education is Design Ignites Change, an initiative created by Worldstudio Projects and Adobe's Youth Voices, which promotes and encourages high school students to use design thinking to solve real world problems. Fostered through a mentoring program which pairs creative professionals or university organizations with area high schools, the projects address a range of issues from diversity and hunger, to homelessness and gun violence. Each project is highlighted on the initiative's website, and selected groups will receive financial grant awards in the form of student tuition or project funding. Design Ignites Change is also an interesting way of introducing creative fields as a career path for young people, and instills early the myriad possibilities to use it to approach social issues.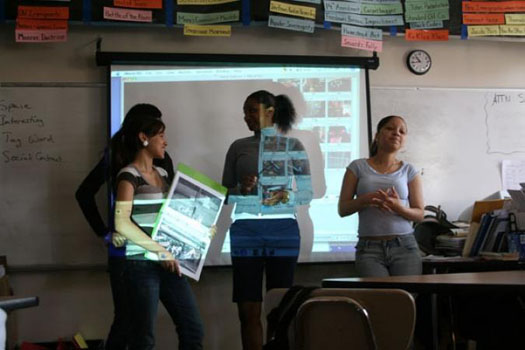 Youth outreach is also an integral part of the Center for Urban Pedagogy (CUP), a Brooklyn-based organization started in 1997 dedicated to making educational projects about places and how they change. We recently sat down with exiting Executive Director, Rosten Woo, a design historian and advocate for the demystifying of public policy. ...
To continue reading this article, please visit PSFK
Popular in the Community