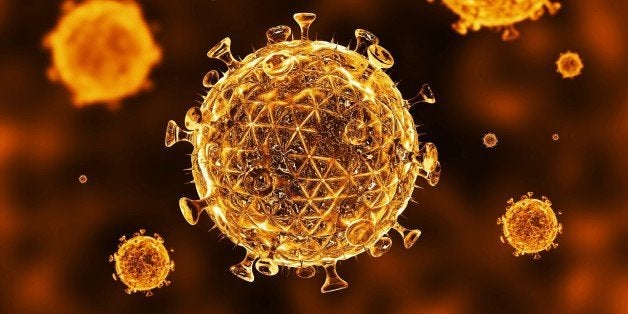 An epidemic sweeping across southern and eastern Africa reminds me of a hard truth in public health: diseases thrive in places where there is inequity and lack of opportunity. That epidemic -- HIV among adolescent girls and young women -- is threatening to roll back many gains made in the fight against HIV in the past 15 years.
Since 2000, there has been impressive progress against HIV. Hard work by global partners in health succeeded in halting and reversing the spread of HIV worldwide. But adolescent girls and young women have not seen the same progress. This week alone, nearly 7,000 young women and girls will be infected with HIV. In many countries in Africa, young women are twice as likely as young men to be living with HIV. That grim reality of inequality in the progress against HIV is connected with economic and social inequality.
For a woman in Swaziland named Gabsile, that inequality became stark when she tested positive with HIV at age 23. When she became pregnant with her first child, she did not have enough information to know how to access treatment that would prevent transmission of HIV to her unborn baby. Her first daughter was born with the virus. Education, formal and informal, is a critical tool in HIV prevention. But like many girls in poor communities in Swaziland, Gabsile dropped out of school in grade three.
If adolescent girls and young women get the education and access to care to protect themselves, we can beat back HIV in all sectors of the population - including amongst adolescent girls and young women. Through innovative new programs, this is starting to happen.
Swaziland, with strong support from partners, including the Global Fund, this week launched an ambitious program to invest in education and the socioeconomic needs of adolescent girls and young women. The new approach combines innovative measures that improve health by removing barriers to education among girls, supporting access to sexual and reproductive services, addressing gender-based violence, and improving the well being of girls and their families. To break the interconnected factors of disease, inequality and poverty, countries and development partners must invest in programs that link health and education.
By addressing social factors that put adolescent girls and young women at increased risk for infectious diseases, these investments will build on the progress already underway in Swaziland in towards their national goals to halt the HIV and TB epidemics. Strong leadership in Swaziland is also leading that country towards eliminating malaria, partly by improving the integration of malaria and antenatal care services that reach adolescent girls and young women.
Similar Global Fund-supported programs are starting in Kenya, Zambia and South Africa, with plans for expansion to other sub-Saharan African countries. Education is tremendously important in protecting girls from HIV, and in ensuring they have the information they need to make informed choices about their own bodies and futures. A study conducted in Botswana last year showed that every additional year of schooling among young people was associated with a reduction in HIV risk from 25 percent to 17 percent. Additionally, more years of schooling provide girls with more opportunities in life, increasing their ability to make safe choices for themselves and their families.
A World Bank study in Swaziland found that over 50 percent of the people who live in households headed by people with no education live in poverty. And many poor families like Gabsile's don't have enough for their children's schools fees, which means their daughters are often out of school for prolonged periods. Though primary school is free in Swaziland, once children are old enough to go to middle school, parents have to meet the costs of fees, uniforms and supplies.
Gabsile now has four daughters: two of them born with HIV, and two born HIV-free. If her girls aren't in school because their parents can't afford it, growing evidence is pointing to increased risk of HIV, along with other health risks like unintended pregnancies. Poverty can push girls into age-disparate relationships, a key driver of HIV risk for young women and adolescent girls. For example, in South Africa, 34 percent of sexually active adolescent girls report being in a relationship with a man at least five years their senior.
Programs like those in Swaziland, will be critical to meeting the global goals of ending HIV as an epidemic by 2030. We will only be able to do that if our efforts meet the needs of all sectors of the population -- and if we make sure that adolescent girls and young women don't get left behind.
REAL LIFE. REAL NEWS. REAL VOICES.
Help us tell more of the stories that matter from voices that too often remain unheard.