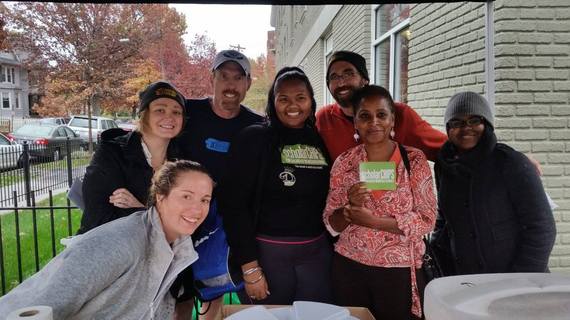 Growing up, my young life was filled with its share of struggle and complexity.
I spent part of my youth without a mother, and the majority without a father. After having gastric bypass surgery, my mother headed on a continuous downward spiral of health decline. She wouldn't eat, and then she began picking up old habits of smoking and drinking. She became emotional when she drank, which didn't help her inclination to become depressed. To make matters worse, doctors would prescribe her with numerous medications, and I recall my mother's bedroom dresser looking like a CVS pharmacy.
My mother passed away when I was 13, and on my youngest brother's birthday. I hadn't seen my father since I was about three years old. He had been in and out of the prison system, but we wrote letters back and forth for a few years until he was released. I was reunited with him for the first time around the age of 18. Though my father is still in and out of jail and prison today, I'm fortunate to know him and have an ongoing relationship with him.
The One Place I Felt Safe
In the midst of my mother and father's struggles, my maternal grandmother was always there for me and my two younger brothers. It was her strong faith and ability to press on through hard times that signaled to me that I too could carry on and did not have to allow these familial obstacles to hinder my future success.
As a young girl, the classroom was the one place where I felt free -- where I felt safe. Not that I grew up in an unsafe environment, but as a teenager, I associated home with stress. School was where my friends were, where the teachers I loved were, and where I could learn new things.
My seventh grade math teacher, Ms. Ashton and I developed a strong bond inside and outside of the classroom. She introduced me to the Jack Kent Cooke Foundation (JKCF), which provides high-achieving, low-income students needed support to ensure that they thrive in school and beyond. I applied and was accepted back in 2007 and have been a JKCF scholar ever since.
In 2010, as a junior in high school I started ScholarCHIPS to provide college scholarships and mentoring to youth with incarcerated parents. My goal is to build ScholarCHIPS into a national resource for children and families with incarcerated loved ones.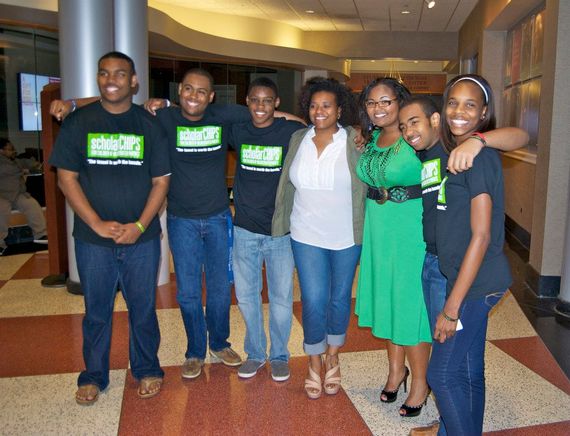 Youth With Incarcerated Parents Need Mentors, Not Discipline
This is why I am such a huge advocate of education and mentorship--because they are the keys to the doors of freedom, success and new possibilities despite family histories of incarceration, alcoholism and abuse.
I hope that schools look at and re-evaluate any disparities in their disciplinary policies. Statistics and studies continue to show that students struggling with incarcerated parents, learning disabilities or trauma at home are more likely to have behavioral issues in school, which often leads to suspension or expulsion. When those behaviors are left unchecked, the consequences can be detrimental, leading to youth dropping out of school, juvenile detention or worse.
In fact, more than three times as many youth who leave school, compared to those who stay in school, report being suspended or expelled. We need to stop this culture of reacting solely to the behavior and focus more on ways we can improve access to support systems so youth get the attention they need to manage their life circumstances.

To young people growing up with family struggles or incarcerated parents, know that you are not alone. No matter how desolate the situation seems there is a way out--if you need to, find one person you can trust to confide in. Like me, it may change your life.

Yasmine Arrington, 22, is an Elon University Communications and History graduate, Howard University Divinity graduate student and the Founder and Executive Director of ScholarCHIPS. Yasmine has won numerous national community service and scholarship awards including recognition from Black Girls Rock, the Jack Kent Cooke Foundation, the Horatio Alger Association, the Washington Redskins, the Community Foundation of the National Capital Region, Girl Scouts Council of the Nation's Capital, LearnServe International, DC Social Innovation Project, Peace First Prize, the JMK Innovation Prize and the National Council of Negro Women. To learn more about her work please visit: www.scholarchipsfund.com.
Popular in the Community