 Reform supporters come from both parties, and tend to push for charter schools and grading teachers in accordance with their students' standardized test scores. In some states, like Connecticut, South Dakota and Idaho, voters dealt the movement a significant blow, pushing back controversial measures that would have ended an elected school board, abolished teacher tenure and instituted merit pay. On the other side of the issue, a major charter school initiative in Georgia made it through, and the results for another similar measure in Washington were inconclusive as of Tuesday night, though it led in the polls as of Wednesday morning.
In general, the results demonstrate an appetite for some school choice, but a possible distaste for laws that dramatically change the way teachers are hired and fired. The decisions also show the limits of national education reform groups that funnel money into state races.
"Advocates on both sides are going to try to spin these initiatives as decisive wins, but the picture is much more mixed," said Alexander Russo, an education blogger who used to work as a Democratic education advisor in Congress.
The National Education Association, which pumped millions of dollars into these races, rejoiced late Tuesday night. "This is quite a night," NEA president Dennis Van Roekel said over the phone from Obama's victory party in Chicago. "The ballot propositions show that we've turned a real corner in America."
Some of the biggest changes to education policy recently have been changes to teacher management -- these reforms range from local policies to the federal government's Race to the Top competition, which incentivized teacher evaluations that take students' standardized test scores into account. Those specific reforms fared poorly Tuesday. South Dakotans voted down a package of Gov. Dennis Daugaard (R) that would have ended teacher tenure and paid teachers in accordance with performance, giving each district's top-fifth of teachers a $5,000 bonus. Sixty-eight percent of voters turned it down after the state's teachers union got enough signatures to put the law on the ballot.
Idaho's elections played out similarly. Shortly after state schools chief Tom Luna got three controversial education laws passed through the legislature and enacted, the Idaho Education Association sought to repeal them through a ballot referendum. The laws rerouted school funding to support increased technology in school; limit teachers' collective bargaining rights and introduce merit pay to the state's teachers.
The campaign around these laws got particularly heated, with the Idaho Secretary of State saying some of their supporters violated disclosure laws by not naming their donors, and with a supporter creating an advertisement that used footage of former-Republican presidential nominee Mitt Romney. At the time, Luna told HuffPost he thought those advertisements would help -- and that out-of-state money from the teachers' union would skew results. Overall, advocates and opponents dropped $6.4 million on Idaho's school reform campaign -- including $100,000 from former Washington, D.C. schools chancellor Michelle Rhee's group StudentsFirst, $200,000 from New York City Mayor Michael Bloomberg's super PAC (one of the formerly unnamed donors) and $2.8 million from the National Education Association.
In Bridgeport, Conn., voters turned down a measure that would have replaced its elected school board with one appointed by its mayor -- despite a last-minute $20,000 donation to the cause from Bloomberg's super PAC, and significant support from Rhee's StudentsFirst.
But two measures supporting charter schools fared better. Georgia's Supreme Court put a dint on charter school growth in the summer of 2011 when it deemed a state-wide commission that approved the creation of charter schools unconstitutional. The ruling caused confusion among charter school families, and reignited the debate over the purpose of charter schools and who they serve. A measure to restore that committee passed Tuesday night.
"The trend so far, which had been against using initiatives and referenda [to support charter school growth], has turned in Georgia," Nina Rees, president of the National Alliance for Public Charter Schools, told The Huffington Post.
By 2012, only nine states do not allow for the creation of charter schools, which are publicly funded but can be privately run. Though the results are not official or fully reported, an initiative that would allow the creation of 40 charter school campuses over the next five years in Washington state was poised to pass.
"These votes trickle in via mail and it could be several days before the vote is finalized," Rees said. "But the people on the ground there are very optimistic."

Related
Before You Go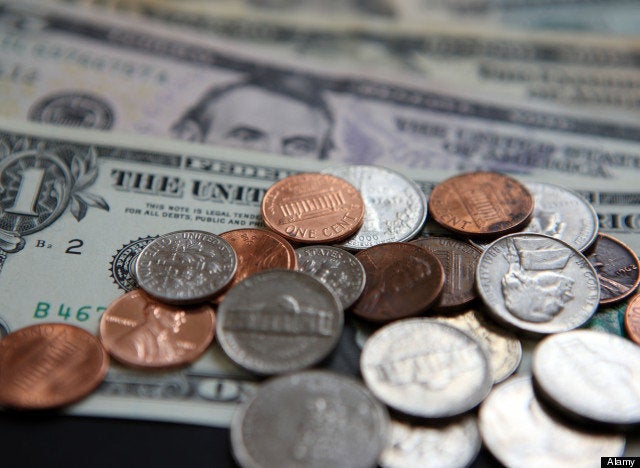 Results Of State Ballot Measures That NEA Was Tracking
Popular in the Community