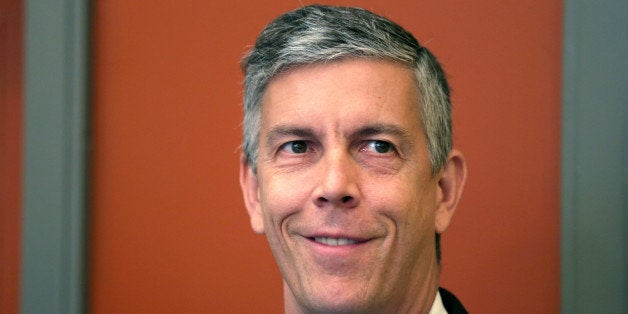 The U.S. Department of Education, under fire for its lackluster oversight of student loan contractors, said Friday it will terminate its relationship with five debt collectors after accusing them of misleading distressed borrowers at "unacceptably high rates."
The surprise announcement follows years of complaints about allegedly illegal debt-collection practices by Education Department contractors, the department's seeming lack of interest in ensuring that borrowers are treated fairly, and the relative opacity of the entire operation.
The most prominent of the debt collectors, Pioneer Credit Recovery, is owned by Navient Corp., the student loan giant formerly known as Sallie Mae. Pioneer, under investigation by the Consumer Financial Protection Bureau, generated $127 million from the contract over the past two years, according to its annual report to investors on Friday. It has worked for the Education Department since 1997.
With the number of borrowers in default now more than 7 million as federal student debt surpasses $1.1 trillion, the contracts have become among the most lucrative Education Department offerings, generating hundreds of millions of dollars a year for debt collectors tasked with recouping cash from borrowers who have defaulted on their federal student loans. In November 2013, Dwight Vigna, the Education Department official who oversees the program, told the financial industry that debt collectors stood to reap nearly $5.8 billion in commissions over the four-year period ending in 2016.
But the department's debt collection program has also become a headache for Education Secretary Arne Duncan, as plaintiffs' lawyers, state and federal regulators and borrower advocates have demanded changes after discovering evidence that borrowers in distress were given false information or otherwise mistreated when they tried to make good on their debts.
The Education Department said Friday that its decision was prompted by what it described as "high incidences of materially inaccurate representations" to borrowers that it discovered in reviews spanning several months. The five debt collectors, according to the department, misled borrowers about their options to get out of default, the resulting benefits to their credit reports and collection fees. Misleading borrowers about their defaulted debts may violate federal fair debt collection laws.
"Every company that works for the department must keep consumers' best interests at the heart of their business practices by giving borrowers clear and accurate guidance," said Education Undersecretary Ted Mitchell. "It is our responsibility -- and our commitment -- to uphold the highest standards of service for America's student borrowers and consumers."
The admission that some of its contractors likely violated borrowers' rights under fair debt collection laws will likely lead to increased scrutiny of the department's debt collectors, oversight of them, and how borrowers may have been harmed.
The Education Department didn't respond to queries beyond an emailed news release.
The Treasury Department is among federal agencies that have been concerned by the Education Department's debt collection program. The Huffington Post reported in November that the Treasury would soon take some student borrowers' accounts away from the Education Department's contracted debt collectors and give them to federal workers in a pilot program that may cut out student loan middlemen.
The other companies to lose their contracts are: Coast Professional, Enterprise Recovery Systems, National Recoveries, and West Asset Management. The Federal Trade Commission in 2011 accused West Asset of violating the Fair Debt Collection Practices Act. The two sides settled for $2.8 million, which at the time was the FTC's largest civil penalty in a debt collection case.
"Student loan debt collectors that mislead and harm consumers must be held accountable," said Rohit Chopra, the consumer bureau's top official overseeing student loans. "Today, the Education Department took an important step by winding down contracts with five debt collectors for not playing by the rules. The CFPB will continue to work with our federal and state partners to root out bad actors and ensure that debt collectors are treating student borrowers fairly. Consumers need clarity, not confusion."
The Education Department said it would transfer accounts from affected companies, including Pioneer, to its other debt collectors, and would officially terminate its relationship with the companies once all accounts have been moved over. The move is the department's most forceful response in years to alleged misdeeds by its student loan contractors.
The National Consumer Law Center, which advocates on behalf of borrowers, has previously criticized the department's debt collectors for routinely violating borrowers' consumer rights under federal and state laws. Deanne Loonin has been among the borrower advocates most critical of the department's relationship with allegedly-sloppy debt collectors, and has urged the department for years to terminate its contracts as a result.
Federal watchdogs at the Government Accountability Office and the Education Department's inspector general have repeatedly criticized the department's oversight of contractors. In a report last year, the GAO found that the Education Department documented apparent violations of federal debt collection laws by its contractors, yet did nothing about it. The Education Department's inspector general has faulted the department for ignoring both borrowers' complaints and its own debt collectors' potential violations of federal consumer laws.
In its annual report to investors on Friday, Navient indicated it disagreed with the Education Department's decision. "We are engaged with [the department] to learn more about their decision and address any questions or concerns they may have," the company said.
The Education Department's decision is likely to come as a shock to the debt collection industry and the financiers who bankroll the companies. Pioneer, Enterprise and Coast have been among the Education Department's highest-ranking debt collectors, according to the department.
"After years of hearing complaints from borrowers of abusive treatment, we are relieved to hear that the Education Department has taken this first step to protect borrowers and hold the companies they contract accountable," said Chris Hicks, an organizer who leads the Debt-Free Future campaign for Jobs With Justice, a Washington-based nonprofit.
Before You Go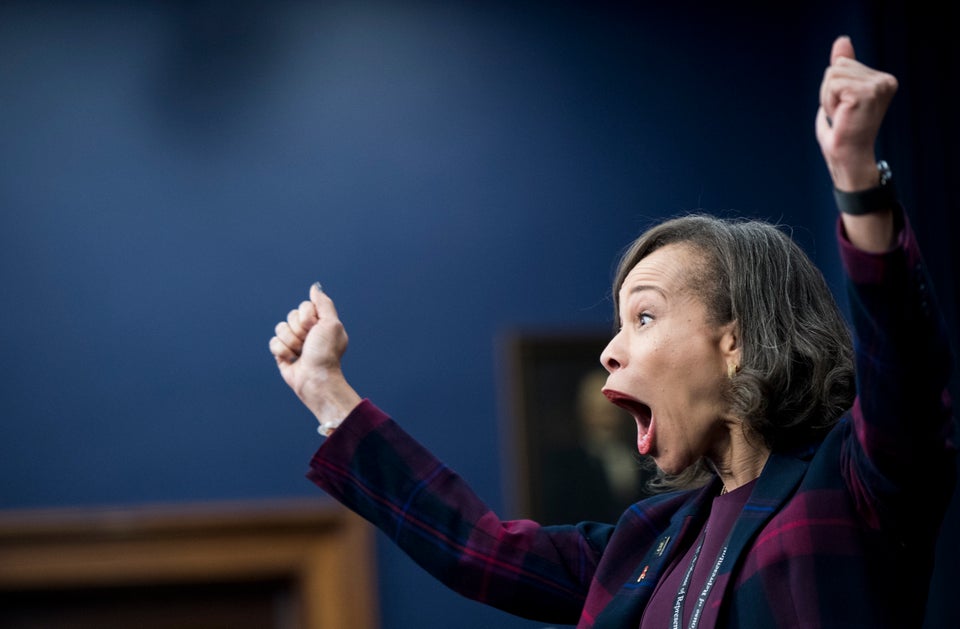 Scenes From 114th Congress And Capitol Hill
Popular in the Community