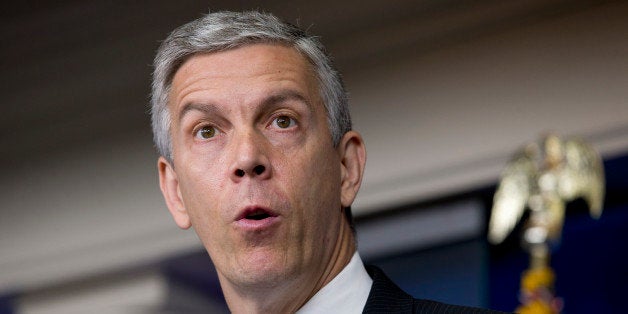 The U.S. Department of Education acknowledges all of its contract debt collectors have violated federal consumer protection laws.
But it doesn't much seem to care, according to advocates for borrowers and the debt collectors themselves. Here's why they say that:
Two of the debt collectors say in lawsuits filed this month against the Education Department that the department accused all of its debt collectors in a Feb. 24 email of either violating the Fair Debt Collection Practices Act or federal prohibitions against unfair, deceptive, or abusive acts or practices by misleading distressed borrowers about the benefits of making good on their defaulted federal student debts.
Then, on March 11, Education Undersecretary Ted Mitchell told borrower advocates at a meeting that he wasn't confident the department's debt collectors were in compliance with the federal fair debt collection law, according to people at the meeting. Some of the department debt collectors, Mitchell said, needed additional training to be "fully compliant."
And last week, an Education Department spokeswoman clarified that when the department announced Feb. 27 that it would "end" contracts with five of its nearly two dozen debt collectors -- a surprise announcement that elicited praise from many borrower advocates -- the department actually was referring to contracts signed in 2009 that are expiring in a few weeks, and not to the new multi-year, potentially billion-dollar contracts two of the five received in September.
The developments come as the Education Department faces increasing pressure from the White House and the U.S. Consumer Financial Protection Bureau to clean up a tainted debt collection program that has been accused of cheating borrowers, forcing seniors into poverty and allowing debt collectors to violate the law with impunity.
"We are very disappointed in the Department of Education's inability to hold its contractors accountable, but beyond that it's even more upsetting that they're not standing by what they said they would do," said Chris Hicks, an organizer who leads the Debt-Free Future campaign for Jobs With Justice, a Washington-based nonprofit. "The president has instructed the department to treat borrowers with more fairness and this shows that the department is not taking that message seriously."
Education Secretary Arne Duncan's debt collection program -- which now ensnares more than 7 million Americans who collectively owe more than $108 billion -- has been criticized for years by consumer advocates and federal auditors for lackluster oversight and disregard for borrowers' complaints.
Over the past few years, plaintiffs' lawyers, federal regulators and borrower advocates have urged the department to beef up its oversight after discovering evidence that distressed borrowers were given false information or otherwise mistreated when they tried to make good on their defaulted debts.
In a report last week, the Consumer Financial Protection Bureau said a number of the Education Department's contracted debt collectors misled troubled borrowers and obstructed some of them from making payments to get out of default, likely violating federal law.
Borrowers' complaints were ignored, according to the Education Department's inspector general. Few resources were devoted to policing the debt collectors, the inspector general and the Government Accountability Office charged. But on Feb. 27, the Education Department seemed to turn a corner.
In a news release late that Friday, the department announced it would "end" contracts for five of its debt collectors and accused them of misleading distressed borrowers at "unacceptably high rates."
Some borrower advocates were ecstatic, and lavished rare praise on the department. Sarah Audelo, policy director for Generation Progress, a millennial-focused organization tied to the influential Center for American Progress, tweeted that the announcement was "amazing, buried, long-overdue news that will have a HUGE impact on student loan borrowers lives."
But the announcement left out a crucial detail. The Education Department had given two of the five debt collectors -- Coast Professional and National Recoveries -- multi-year contracts in September that were worth up to $2 billion. The contracts were basically renewals, and the department wasn't going to terminate them.
"It feels like they're not following through on things they said they would do," Hicks said of Education Department officials. "It seems like the department was talking out of both sides of its mouth and misled borrowers."
Dorie Nolt, an Education Department spokeswoman, said, "These are different contracts ... and the department has not yet decided what action it will take with regard to these two [debt collectors]. We will consider all relevant information before placing accounts under the 2014 contracts."
The debt collection industry has been waiting for those contracts to be finalized. Education Department contracts are among the most lucrative in the industry, generating hundreds of millions of dollars a year for debt collectors tasked with recouping cash from borrowers who have defaulted on their federal student loans. In November 2013, Dwight Vigna, the Education Department official who oversees the program, told an industry audience that debt collectors stood to reap nearly $5.8 billion in commissions over the four-year period ending in 2016.
After the Education Department announced it was ending contracts with five of the debt collectors -- Coast Professional, Enterprise Recovery Systems, National Recoveries, West Asset Management and Pioneer Credit Recovery, which is owned by Navient Corp., the student loan giant formerly known as Sallie Mae -- lawsuits quickly commenced.
All except West Asset sued in federal court, accusing the department of violating their rights when it told them in private that they would lose existing business and wouldn't get any mandates under their present 2009-era contracts.
Two of the lawsuits, filed by Coast Professional and Enterprise Recovery Systems, also contained a twist: The department's first explanation to them of why their contracts were winding down came in a Feb. 24 email that alleged lawbreaking. But that same email, according to Coast and Enterprise, went to all of the department's debt collectors.
In the email, Murthlyn Aldridge, an Education Department contracting officer, said the department had found violations of federal consumer protection laws when it discovered through a review of recorded calls that debt collectors had misled borrowers about the benefits to their credit reports and certain collection fees if they tried to get out of default.
In its Feb. 27 news release, the Education Department said the five debt collectors had misled borrowers "at unacceptably high rates." In court papers, Enterprise claims that the Education Department told the company that its alleged lawbreaking made it an "outlier."
Coast and Enterprise also claim in court papers that they were simply following guidance from the department, citing the department's public websites for borrowers and confidential manuals for its debt collectors to back up their case.
Nolt declined to comment.
Last week, Education Undersecretary Ted Mitchell provided a further clue about whether the department's debt collectors are abiding by laws.
In a March 11 meeting at the department's headquarters in Washington, Mitchell was asked whether he was confident that the department's remaining debt collectors in good standing were in compliance with the Fair Debt Collection Practices Act. The law forbids debt collectors from misleading borrowers.
Mitchell said no, according to people at the meeting. Some of the debt collectors, he said, needed additional training.
Before You Go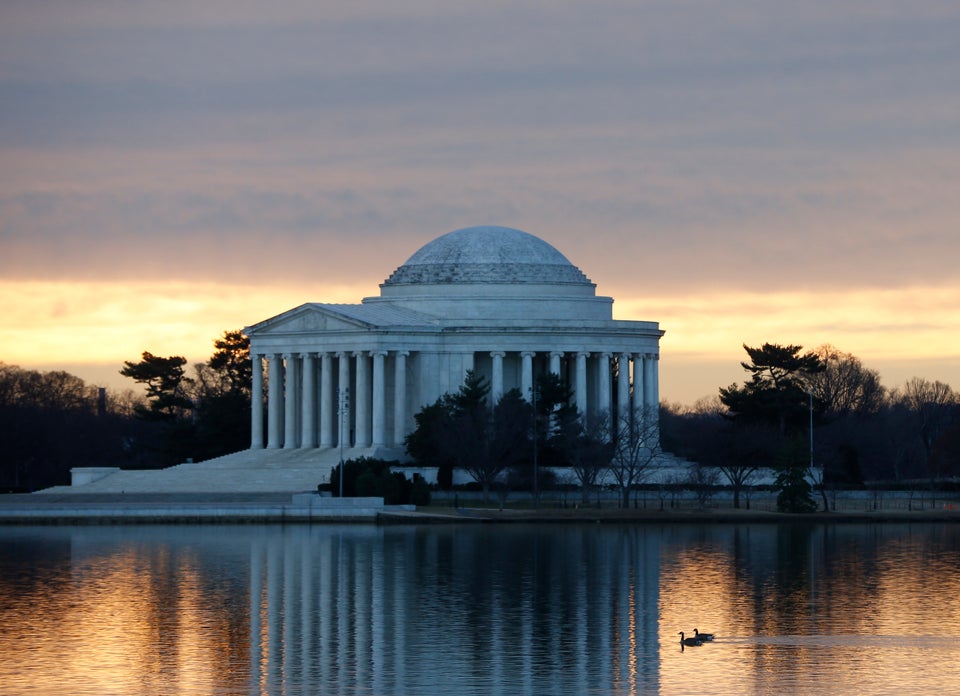 Monuments in Washington D.C.
Popular in the Community