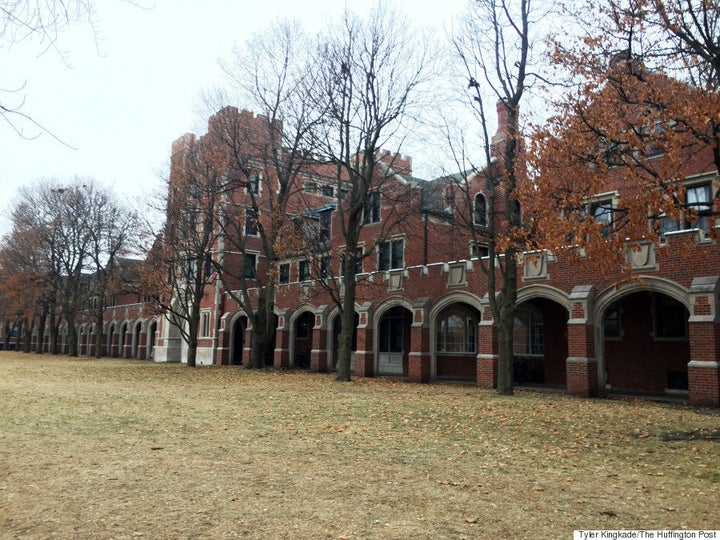 Grinnell College came under federal investigation on July 22 for its handling of sexual assault cases at the private, liberal arts campus in Iowa.
However, despite Grinnell taking the unprecedented step of asking the government to open an investigation -- in anticipation of a Huffington Post article published in March -- the U.S. Department of Education Office for Civil Rights declined that request. Instead, it is opening a complaint students had already filed prior to Grinnell's asking. 
The college made the announcement to faculty in an email Monday, saying it was trying to get ahead of any potential news reports.
"I wanted you to hear the news about the investigation directly from the College," Grinnell Title IX coordinator Angela Voos wrote in an email to staff, obtained by HuffPost. "OCR's process is exacting and takes time. We will do everything in our power to resolve the matter promptly and collaboratively."
Students criticized Grinnell for handing out lax sanctions to men accused of sexual assault, including one who was said to have confessed. In one case, a woman named Anna was forced to continue attending class with a male student found responsible for sexually assaulting her.
According to a letter from the OCR sent to Grinnell President Raynard Kington, shared with HuffPost, the students have also alleged school administrators disclosed the identity of a sexual assault victim to a group of student government members. One student alleged she was retaliated against for publishing op-eds critical of the school's response to sexual violence. OCR is requesting virtually every bit of documentation relating to the students' complaints and the names of each person involved, even peripherally. 
A day before HuffPost published an article on March 3 detailing how, in some cases, the school had failed to adhere to Education Department guidance, the college issued a campuswide email saying it was asking for a federal investigation to get a "thorough and neutral" outside review. OCR declined because six individuals, including students whose cases the school wanted a review of, had already filed a complaint against the school in February.
School officials say OCR officially declined Grinnell's request in a March 24 letter, but commended the college "for its commitment to ensuring that all students have the opportunity to learn in an environment free from sexual violence."
Grinnell's moves stand in contrast to other schools in the state under similar Title IX investigations, like Iowa State University and the University of Iowa, both of which waited months to acknowledge they were under federal scrutiny.
As of July 29, 128 colleges and universities were under federal investigation for their handling of sexual assault cases, according to information provided to HuffPost by the Education Department. 
The list of colleges and universities currently under Title IX investigations related to sexual assaults, as of July 29: 
Calling all HuffPost superfans!
Sign up for membership to become a founding member and help shape HuffPost's next chapter