 By Will Dunham and Elvina Nawaguna
WASHINGTON, April 25 (Reuters) - President Barack Obama has directed the Department of Education to craft rules to evaluate U.S. teacher training programs amid concern that too many new teachers are walking into classrooms unprepared for the job, the White House said on Friday.
By this summer, the department will propose regulations to strengthen teacher preparation programs and, after a period of public comment, will aim to publish final rules on the matter within the next year, the White House said.
Education Secretary Arne Duncan told reporters poor teacher preparation programs produce teachers "who are under-prepared, who are ineffective and who are frustrated."
"That's simply not fair to those teachers, or to aspiring teachers, or to their students," Duncan said.
Duncan has been a sharp critic of these programs. He has said universities too often treat schools of education as a "cash cow" because they are comparatively cheap to operate, yet attract a high enrollment.
He also has said most of the programs "are doing a mediocre job" of preparing teachers for the realities of the classroom.
"The administration will encourage and support states in developing systems that recognize excellence and provide all programs with information to help them improve, while holding them accountable for how well they prepare teachers to succeed in today's classrooms and throughout their careers," the White House said in a statement.
A 2013 review by the National Council on Teacher Quality, a group that favors strengthening standards for teachers, looked at 2,420 teacher preparation programs in 1,130 institutions of higher education across the country.
It found that 93 percent of the programs failed to ensure that candidates were assigned to highly skilled teachers during student-teaching duty. It also found that only 23 percent were doing enough to provide teacher candidates with strategies to improve classroom behavior problems.
Randi Weingarten, president of the American Federation of Teachers union, said she is glad the Obama administration is focusing on the issue of teacher preparation, "but the devil is in the details and we've got to get this right."
She said the country needs a "systemic approach to preparing teachers and a higher threshold to ensure that every teacher is ready to teach on his or her first day in the classroom."
"This is what we're looking for in any change to state or federal policy. Not a quick-fix, test-and-punish, market-based ranking of programs, but real solution-driven change that will support programs in preparing confident and competent teachers," Weingarten said in a statement.
Almost two-thirds of new teachers report that their programs left them unprepared, according to the White House.
It said that these programs have lacked the necessary feedback to identify strengths and weaknesses and have had little information on where their graduates go to teach, how long they stay, and how well they perform.
"Other countries, as we know, are today out-performing us educationally. We don't think that's fair to our students. We don't think that's fair to our teachers. And we don't think it's good for our nation and our nation's economic interests," Duncan said. (Reporting by Will Dunham; editing by Gunna Dickson)

Before You Go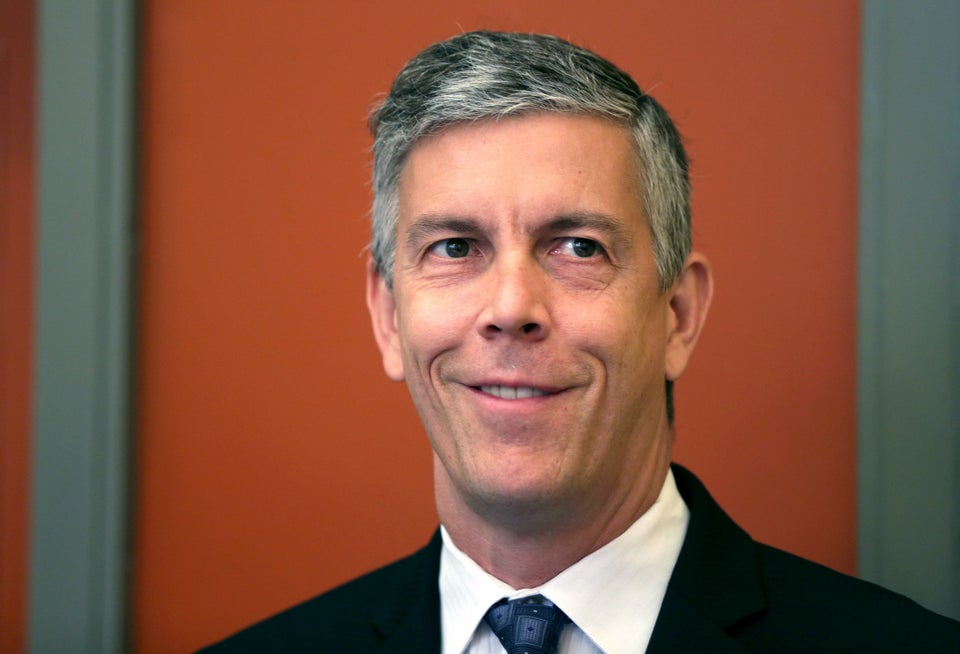 Education Leaders Who Have Never Taught
Popular in the Community