Borrowers with federal student loans may now access the U.S. government's latest rankings of loan specialists after the Department of Education on Tuesday abruptly reversed its temporary ban on providing customer service scores.
Among the department's four major loan servicers, SLM Corp., the nation's largest student loan company (better known as Sallie Mae), finished or tied for last in the three customer satisfaction surveys for the three-month period ending Sept. 30. Respondents to the surveys included school personnel, Education Department employees and borrowers. The company also placed last for the year ending June 30. Nelnet Inc., the Nebraska-based student loan specialist, recorded the fewest borrowers and loan amounts entering default.
The quarterly rankings, which combine survey results with data on loan defaults, are closely watched by Wall Street and others, as they determine how much new business the Education Department will send annually to loan servicers such as Sallie Mae. Borrowers and consumer advocates keep tabs on the rankings to measure how well loan specialists are treating households whose debt payments they collect. Policymakers outside the Education Department also use the scores as part of their efforts to improve servicing of federal student debt, which is now carried by some 40 million Americans who collectively owe $1.1 trillion.
Despite the surveys' importance, the Education Department had stopped providing the scores to the public after the last quarterly release in August. The move coincided with a separate department initiative that for the first time allowed some borrowers to pick which company would handle their federal student loans. The Huffington Post detailed the department's moves in a Feb. 20 report.
The lack of public disclosure made it all but impossible to judge how companies such as Sallie Mae were handling taxpayer-backed student debt, and which company may be best placed to serve borrowers. At the time, the department said it wanted to keep the rankings confidential as it privately assessed how its loan servicers were coping with an influx of new accounts.
Consumer advocates dismissed the department's rationale as nonsense, citing the fact that such reasoning had not stopped the department from publicly releasing rankings in previous quarters, and criticized the department for making it harder for borrowers to shop around for the best loan servicer.
Last week Deanne Loonin, director of the National Consumer Law Center's Student Loan Borrower Assistance Project, sent a letter to the Office of Federal Student Aid's chief operating officer James Runcie to express her concerns that borrowers may not have enough information to pick their own servicer as a result of the department's actions.
"This is particularly critical since once they make a choice, as far as we know, the department will not let borrowers switch to a different servicer," Loonin wrote.
For a department under fire from student advocates over its allegedly lackluster efforts to supervise student loan servicers, the move to reduce disclosure was viewed by some consumer groups and other higher education experts as an attempt to shield companies such as Sallie Mae from additional scrutiny. Barmak Nassirian, director of federal relations and policy analysis for the American Association of State Colleges and Universities, said last month that the Education Department was not "sufficiently focused on its primary clients: students."
Sallie Mae, among the department's biggest contractors and the former employer of many of the department's employees, faces investigations into allegedly anti-borrower practices from the Department of Justice, Federal Deposit Insurance Corp., Consumer Financial Protection Bureau and about a half-dozen state attorneys general. The Education Department recently told Sallie Mae it intends to renew its lucrative federal contract, drawing criticism from groups representing students, teachers and public colleges.
Chris Greene, an Education Department spokesman, said last month that servicer scores would not be publicly released until late April or early May. On Wednesday, when pressed as to why the rankings were posted this week, he said, "I guess they were ready earlier than we originally anticipated."
It's unclear when rankings for the quarter ending Dec. 31 will be publicly released. Last year, results for that period were posted online in April. In 2012, they were released publicly in February.
Results for the quarter ending Sept. 30 indicate that Sallie Mae would finish last among the Education Department's four major servicers if the scores represented annual figures, according to Michael Tarkan, a Compass Point Research & Trading senior vice president who recommends investors buy Sallie Mae stock. The company would receive just 19 percent of the batch of new loans the Education Department annually allocates to the four companies. Nelnet, by comparison, would finish first and receive 31 percent.
Representatives for Sallie Mae did not respond to requests for comment.
Before You Go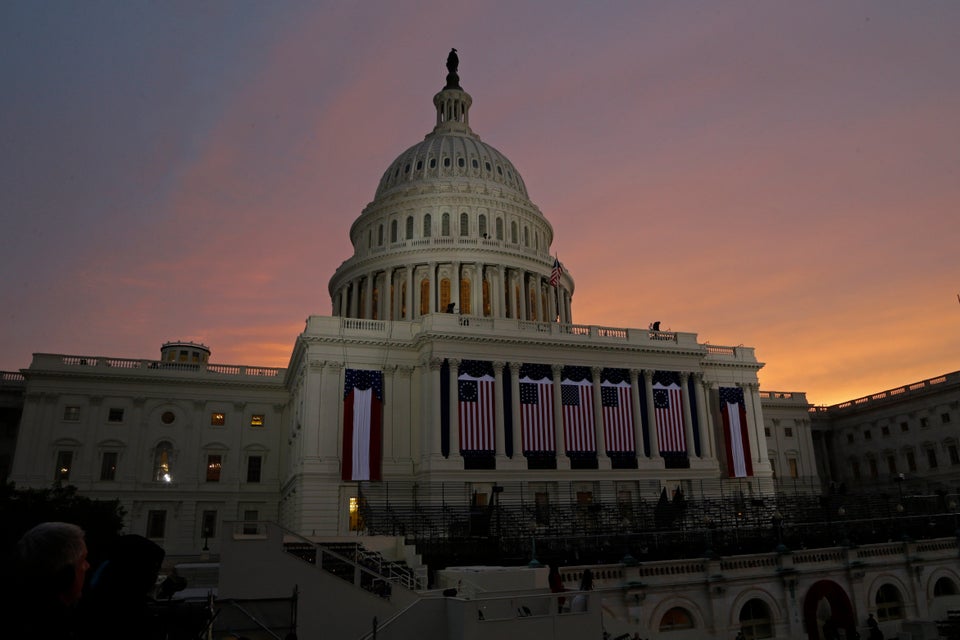 U.S. Capitol Photos
Popular in the Community