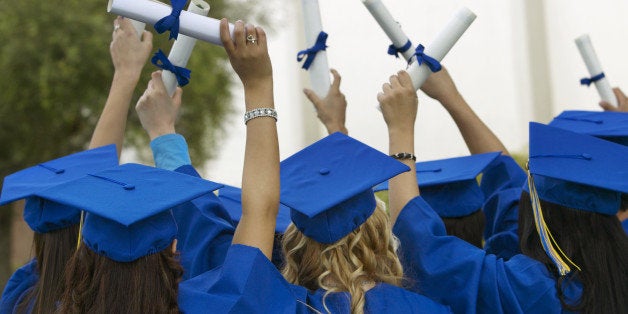 These days, when wives have more education than their husbands, there seems to be no increased chance of divorce at all, says a new study published in the American Sociological Review this week. In fact, couples who've attained the same level of education actually have less of a chance of splitting up than other couples.
After noticing that all previous research had only looked at marriages formed before women advanced beyond men in the realm of education (circa the 1980s), researchers Christine R. Schwartz and Hongyun Han decided to take a closer look at the National Survey of Family Growth and the Panel Study of Income Dynamics, where previous researchers had gotten their data. Schwartz and Han not only reexamined data for marriages formed between 1950 until the mid-1980s, but they also updated the time series to include marriages formed through 2004.
Their analysis revealed that all of the conventional wisdom about education and divorce was seriously outdated: Starting with couples married in the '90s, wives' educational advantage was no longer associated with a higher risk of divorce. And spouses with the same education level who married between 2000 and 2004 were about one-third less likely to divorce than marriages in which husbands had more education than their wives.
"Younger generations are increasingly egalitarian," Schwartz, Associate Professor of Sociology at the University of Wisconsin-Madison, told The Huffington Post. "These findings are in line with the shift from a homemaker/breadwinner model of marriage to a more egalitarian marriage, where women have higher status than men are not as threatening to men's gender identity and less salient for marital stability."
And it doesn't seem like husbands will have much of a choice soon: With the number of women enrolled in university increasing while the number of men enrolled drops, the dating pool for males seeking less-educated females is only getting smaller. Luckily, this study can assuage any fears about marital stability as it relates to education.
"This has big implications for the compositions of people's marriage markets," Schwartz said. "And from our study, it looks like people are adapting to those demographic realities."
Before You Go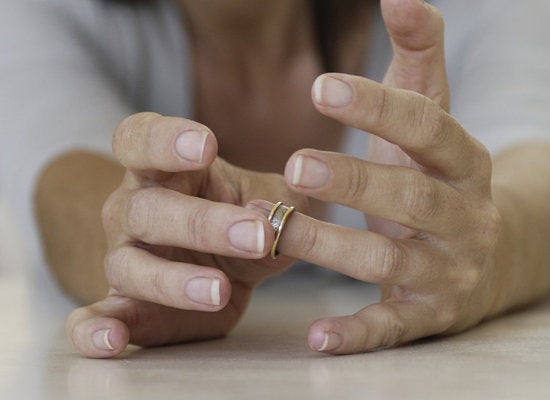 Divorce Findings From The Last 5 Years
Popular in the Community