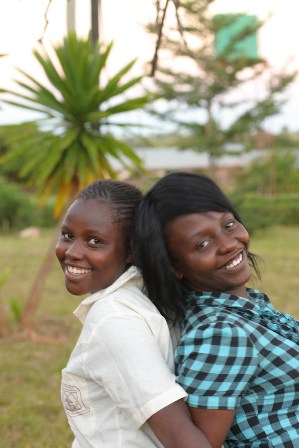 Lately, the headlines about violence against women have been staggering -- acid attacks in Pakistan, mass rape in the Congo, and female genital mutilation in Eritrea. In fact, female genital mutilation is still practiced in 28 African countries today. Globally, there is a strong correlation between the level of violence against woman and unequal educational opportunities for girls. In the worst regions of the world, women face systematic abuse on a daily basis. It is critical that these regions be targeted for interventions that will help close the education gap.
Sukha is the name of a young Cambodian woman. After her mother died, her family fell apart. She became a victim of rape and then, at the age of 14 was sold into sexual slavery at a brothel where she was drugged, beaten, and electrocuted, in order to get her to comply. She was forced into having sex with ten men a day. Of her ordeal, Sukha says, "My inability to read and write as a youth made me more vulnerable to exploitation. I am even more driven now to continue improving my reading skills."
Despite such horrific exploitation, with counseling, rehabilitation, and education, Sukha and other women like her are nevertheless able to reclaim their human dignity and become productive members of society. Sukha is now self-supporting. She holds a job and is able to support herself and her children. And she is determined to pay for her children to receive an education. Numerous research studies in international development have shown that, compared to men, women are more likely to invest their paycheck on improving health, education, and infrastructure. Education is a key driver to the success of a woman's ability to make money. It seems that the best way to improve the well-being of an underdeveloped society is to educate the girls!
Worldwide, there is far less investment in the education of females than of males. According to the United Nations, of the 774 million illiterate adults in the world, two-thirds are women.
Room to Read is a non-profit organization seeking to transform the lives of children in the developing world through literacy and gender equality in education. Currently in 10 countries in Africa and Asia, Room to Read works in collaboration with local communities, partner organizations, and governments, to not only teach literacy but to cultivate a habit of reading among primary school children. They provide academic and life-skills support in order to help girls complete secondary school and negotiate key life decisions. In the past decade, they have impacted over six million children.
With a focus on educating girls, organizations like Room to Read are critical for helping disadvantaged people like Sukha.

In the Nordic countries like Norway, Sweden, and Denmark, job opportunities for women and academic opportunities for girls are plentiful. Notably, the trafficking of women in the Nordic countries is among the lowest in the world. By comparison, in countries like Cambodia, South Africa, and Tanzania, job and educational opportunities for females are inadequate, and the trafficking of women in those countries is among the highest in the world.
Although Room to Read's approach is to focus on education, there is a spillover effect in reducing violence against women. The organization has just launched operations in Tanzania, a region with high social economic disparities. Tanzania has a high degree of poverty, a low gross domestic product per capita, insufficient school infrastructure, and a gender bias in secondary education. However, it is a country with high potential. They have a stable government and they have made education a top priority. It is critical to get the education of girls on the top of the agenda. It is a country with a high potential for being able to make a significant and permanent improvement in the lives of women and girls.
In Tanzania, Room to Read aims to impact the lives of 7,795 students in 2012, the first year of program implementation, through the following:
45 primary school educators trained in library management and materials use
15 classroom libraries established
5 Swahili children's book titles published with 5,000 copies of each title printed
60 new classrooms constructed, 15 of which will house libraries
295 girls enrolled in the Girls' Education program
As human beings, we cringe when we hear about instances of violence against women. Investing in the education of girls and women is a preventative mechanism because it provides them with the resources that they need to thrive in their communities. There are too many stories of women like Sukha being exploited simply because no one took the time to invest in their future. I invite you to support Room to Read's programs and help them transform the lives of millions more women and children.
Photo courtesy of Room to Read.
Popular in the Community