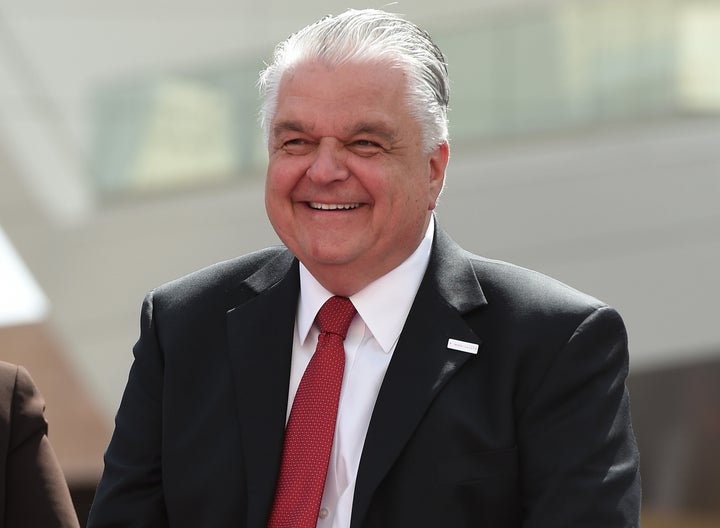 WASHINGTON – A new report from a leading progressive think tank should give fresh ammunition to Democratic gubernatorial candidates who want to increase education funding, making the case that Republican-led cuts in school spending across the country are hurting students. 
Democrats in red (Arizona and Kansas), swing (Michigan and Nevada) and blue (Maryland) states are hoping to win Republican-held governorships by promising to increase teacher pay and funding for schools, and some are slamming Republicans for shortchanging schools in the past. 
The Center for American Progress' Thursday report shows most states are still spending less per pupil than they did in 2008, the year the Great Recession began. The cuts were particularly steep in Arizona, Oklahoma, Kansas, Florida and Michigan – all states were Democrats are hopeful they can win control of the governor's mansion after eight years or more of GOP control. 
The report also notes a growing body of academic research linking increased education spending to better student performance, noting states with high-performing schools tend to spend substantially more per pupil than low-performing states. 
"It has been a lost decade for school funding, and the policy choices of some state leaders have exacerbated the situation," said Lisette Partelow, one of the report's co-authors. "What this means for students is that many are taught by underpaid teachers who often work second jobs, teach in buildings that are crumbling and in disrepair and don't have access to the resources they need for a quality education."
This echoes the message of Democrats running for governor across the country, particularly those in red states who hope to capitalize on teacher-led revolts over education spending. Maryland's Ben Jealous, Arizona's David Garcia, Flordia's Andrew Gillum and Wisconsin's Tony Evers are among the Democrats pledging to increase state spending on K-12 education. And in Nevada, Democratic candidate Steve Sisolak said education was his campaign's "number one issue."
"We're at the bottom of every good list and at the top of every bad list," Sisolak said in an interview, noting he recently went to his daughters' high school and met a teacher with 48 students in her class and only 42 desks. "She told me she hopes six kids don't show up on the first day," he added.
Education has emerged as the dominant issue in the Nevada race, with both Sisolak and his GOP opponent, Attorney General Adam Laxalt, running multiple television ads on the topic. 
Nevada's school system has well-documented struggles: Its high-school graduation rate is just 73.6 percent, beating only New Mexico and Washington, D.C. Its student-teacher ratio ranks 48th in the country, according to the American Federation of Teachers, and it ranked 43rd in spending per pupil.
Sisolak said he's hoping to dedicate more revenue from marijuana and hotel room taxes to education without increasing taxes. In 2015, popular GOP Gov. Brian Sandoval pushed through a $1.4 billion tax hike, with much of the revenue coming from a new tax on businesses with revenue over $4 million a year. Laxalt supports repealing the tax.
Laxalt's support for the repeal is one of several reasons Sandoval has declined to endorse his fellow Republican – he's said repealing the tax would be "devastating." Sisolak, meanwhile, is happy to embrace the outgoing Republican governor. 
"I think he's done an incredible job getting us through a difficult time. He took the first couple steps. I want to continue that journey. I share his vision for education," he said. "I think we ought to name a school after Brian Sandoval. That's a first step."
REAL LIFE. REAL NEWS. REAL VOICES.
Help us tell more of the stories that matter from voices that too often remain unheard.