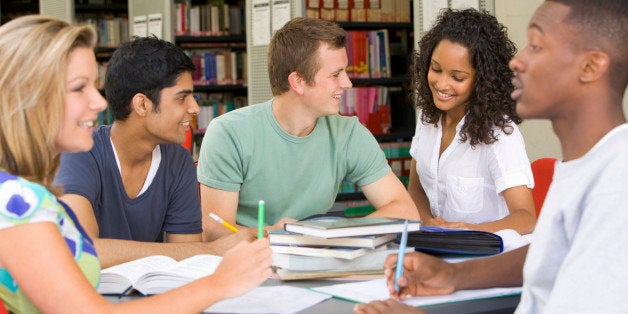 There is no greater financial investment in one's future than a college degree.
While this viewpoint has its critics, the reality is the value of a degree has never been greater.
Despite public questions about a degree's worth, the pay gap between college graduates and those without a degree reached a high in 2013, even with the slow recovery from the most severe recession in seventy-five years.
According to new data, based on an analysis of Labor Department statistics by the Economic Policy Institute, Americans with four-year college degrees are not only equipped for a fulfilling adult and professional life but made 98 percent more an hour on average than those without a degree. And, the wage gap is only increasing, up from 89 percent five years ago, 85 percent a decade earlier, and 64 percent in the early 1980s.
College graduates are also more likely to be employed full-time than their less-educated counterparts, and are less likely to be unemployed, 4 percent versus 12 percent, according to a survey by the Pew Research Center.
Liberal arts graduates are not excluded from this reality. The vast majority with degrees in the humanities and social sciences are employed, and at salaries significantly higher than those having earned only a high school diploma.
Putting the cost of college in perspective, 30 percent of students are earning their degrees at institutions with annual tuitions from $6,000 to $9,000, often at regional campuses like mine where tuition is at the low end of the range. Students attending universities where tuition exceeds $45,000 only account for 3 percent of undergraduates nationwide.
When it comes to financing even an affordable degree, Finaid.org recommends educational debt should not exceed more than the salary a graduate earns in his or her first year of employment.
Students nationwide are keeping this in mind, and making smart financial choices. The National Center of Education Statistics found more than one-third of graduates have no debt, while 12 percent owe $1,000 to $10,000. Professional school graduates owing $100,000 account for only one percent. Indiana University's Financial Literacy initiative, for example, has helped to reduce student borrowing at my campus by 25 percent in the last year.
Regional, public campuses, like Indiana University Northwest, play a critical role in creating access to higher education, ensuring that all students have an opportunity to invest in their future through personal, affordable and life-changing education.
I am proud to be Chancellor at an institution where nearly 50 percent are under-represented students, and one-third are aged 26 or older. Our campus serves the students who might not otherwise be provided with an opportunity to earn a degree that brings a more financially secure and rewarding life.
Unless the diverse students of our nation see the value in a degree, and have the opportunity to succeed academically and complete their degrees, none of the nation's goals for increasing numbers of college graduates are attainable, or even meaningful.
Calling all HuffPost superfans!
Sign up for membership to become a founding member and help shape HuffPost's next chapter