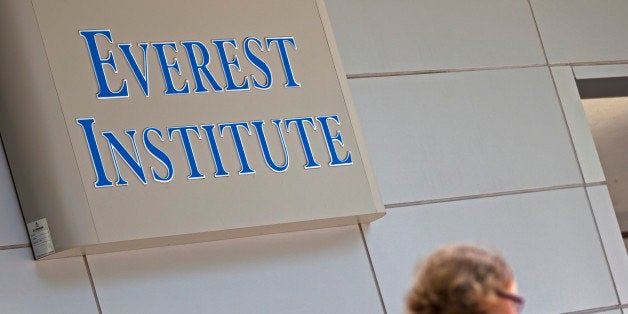 Sept 16 (Reuters) - For-profit education companies Education Management Corp and Corinthian Colleges Inc said they would not be able to file their annual reports on time.
Education Management said it would be able to file the report only after resolving issues with the U.S. Securities and Exchange Commision related to revenue recognition and bad debt reserve recorded upon student withdrawals. (http://1.usa.gov/Xe0ipj)
For-profit colleges, which rely heavily on federal student aid funds, have come under fire in recent years for their poor track record in helping students find employment.
Corinthian Colleges was sued by the U.S. consumer finance watchdog on Tuesday for alleged predatory lending, saying that it lured students into taking out private student loans by touting "bogus" job prospects and used illegal debt-collection methods.
The company also said in a filing that pending school sales created uncertainties. (http://1.usa.gov/1r5N5Lz)
Corinthian Colleges said in July it had reached a deal with the Department of Education to sell most of its campuses or close them down within six months.
The Consumer Financial Protection Bureau in February had sued Indiana-based ITT Educational Services Inc for predatory lending.
Education Management shares have plunged about 88 percent from the start of the year to Tuesday's close of $1.22.
Corinthian shares have fallen to 10 cents from $1.78 during the same period. (Reporting by Mridhula Raghavan in Bangalore; Editing by Joyjeet Das)

Popular in the Community