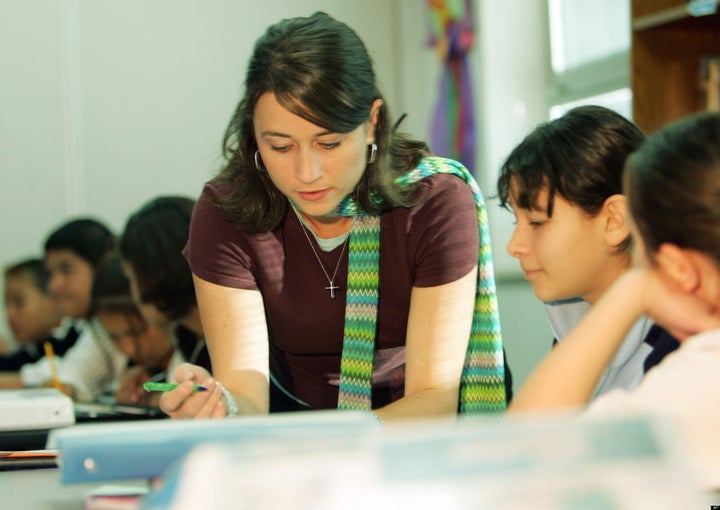 The October 13, 2009 Los Angeles Times carries a welcome, if overdue, article on Lindsay, California. Where? Think Lindsay, like the olives. Thanks to a smart city manager and others in Lindsay which sits just east of Route 65 and southeast of Visalia in Tulare County in California's citrus belt, the city has leveraged grant and redevelopment money to build a terrific regional rec and entertainment complex. As the LA Times notes, the center which is already in the black has become a beacon for Lindsay as well as a magnet for the surrounding community. In a region that has yet to fully recover from a citrus freeze caused by unseasonably cold weather several winters ago as well as the shuttering of the Lindsay Olive Company canning plant and perennial problems with access to precious water for irrigation, Lindsay finally has some good news. And it's getting its kids off the couch, away from the television, and out onto the soccer field to boot. Housed in a former fruit packing house with some of the building's original features maintained for posterity the McDermont Field House is a sprawling three acre rec center with all of the bells and whistles. The center features two arena soccer fields, basketball courts, a rock climbing wall, laser tag course, boxing ring, and zip line. In short, it's the Central Valley's version of New York's Chelsea Piers. In addition, in a region plagued by high unemployment, as one of the area's largest employers McDermont provides much needed jobs to nearly 100 local residents.
I first visited Lindsay about four years ago when, as my company's director of charitable giving, I was looking to make an educational investment in a local elementary school that was showing impressive gains in its students' academic performance. In a town that is now 78 percent Latino and home to many packing house and agricultural workers, Lindsay seemed like the ideal place to look for a model that might offer lessons for other communities that my company was already making education investments in. A forward thinking superintendent and school board were just two of the promising signs when I began my research.
As tended to happen with ideas of this sort, I immediately encountered a good deal of resistance to the idea of looking at Lindsay. Not, mind you, from the hands-off and savvy company owners, but from the company's self proclaimed education guru, a dour bean counter who proceeded when we met to show me a color coded map denoting the concentration of company employees in different Central Valley communities. Lindsay, he proclaimed, simply didn't have the employee population to support an investment. "Get thee back to LA you carpetbagger with no knowledge of the Valley," he might as well have said. And then, "Me thinks you doth protest too much," droned on the bean counter as I plowed ahead unphased with my pitch, touting the potential of the model that Principal Pam Canby and her team were building. At least on paper I saw potential in Lindsay for teaching in other, similar, small Central Valley farming communities.
Dejected but not deterred, I soldiered on. This wasn't the first time I'd had this sort of conversation and I'd often been called worse things. In fact the carpetbagger label had probably emboldened me some as the family lore is that my maternal great grandfather came to this country (legally?) to visit his grandparents who did just that throughout the South before settling in the Northeast. Alas perhaps a reason for my fondness for sturdy reuseable shopping bags.
The next step, of course, was to visit the school and Lindsay to confirm that what I was reading about their approach to teaching wasn't just a well written spiel for a potential donor. At the same time I found a helpful ally in the smart, caring president of one of the company's other divisions which grew a good deal of fruit in the area and employed the lion's share of the Lindsay employees I'd seen represented on the employee map. Go for it, he said. We have some people there and if it's as good as it looks on paper it may hold promise for others.
Well the good news is I loved what I saw. The first time I visited, the school was just wrapping up an exhibit of sculptures created by the students under the guidance of a visiting artist the principal had recruited. Instead of the drab, uniform elementary school campuses that plague too much of California, during my visit I found the classrooms as alive, cheerful, and colorful as the multicolored student-created abstract animal sculptures that covered the grounds. At one end of the campus a science class was out planting a garden that helped spruce up the area which abutted a heavy equipment yard, while indoors I saw bright, mostly Latino students with hands raised, enthusiastically responding to teachers' questions. This wasn't a dog and pony show for the LA carpetbagger. I saw the students' work up on the walls and in their notebooks and witnessed in these kids the same hopefulness and possibility I see in my children's classrooms at three of LA's best public schools. Lincoln Elementary School is challenging its students to think, not just to memorize their lessons.
Life is too short. Over the years I've seem too many schools led by principals and teachers who seem to be just punching the clock. At Lindsay I witnessed a principal and teachers who care about their students regardless of the pigment of their skin, their national origin, or the fact that a student's parents may not have much in the way of a formal education. At Pam Canby's school I saw engaged children being served up a curriculum that was teaching them to reason and to wallow in the joy of learning. I saw that these kids, just like the children in the other Central Valley communities in which I was charged with identifying promising educational programming, deserve an education that is preparing them for middle school, high school, and college. Following my site visit to Lindsay I recommended and the company made a generous donation that has helped the school to continue and expand its good work. Today, there are other things afoot educationally as well. The Lindsay Unified School District has developed a vision of a high school that delivers a true standards-based curriculum. This will mean that incoming freshmen are moving through the curriculum at their own pace, mastering the material, and moving on. Many will now complete college courses (or even earn Associates degrees) during their 4 years of high school. So whether a Lindsay student goes on to Berkeley, UC Merced, Fresno State, or out into the work force, these students will go off prepared, and educated in the true sense of the word. Seeing what Lindsay has achieved with its new regional rec center is impressive but real change will only take place when all of our schools follow the Pam Canby model and students get what they deserve.

Support HuffPost
A No-B.S. Guide To Life
Related
Popular in the Community