Students in Latvia, Chile and Brazil are making gains in academics three times faster than American students, while those in Portugal, Hong Kong, Germany, Poland, Liechtenstein, Slovenia, Colombia and Lithuania are improving at twice the rate.
The study's findings support years of rankings that show foreign students outpacing their American peers academically. Students in Shanghai who recently took international exams for the first time outscored every other school system in the world. In the same test, American students ranked 25th in math, 17th in science and 14th in reading.
Just 6 percent of U.S. students performed at the advanced level on an international exam administered in 56 countries in 2006. That proportion is lower than those achieved by students in 30 other countries.
Mathematics and science rankings were taken from the 2009 Programme for International Student Assessment, which used Shanghai student scores as a proxy for all of China.
Check out the rest below:
Related
Before You Go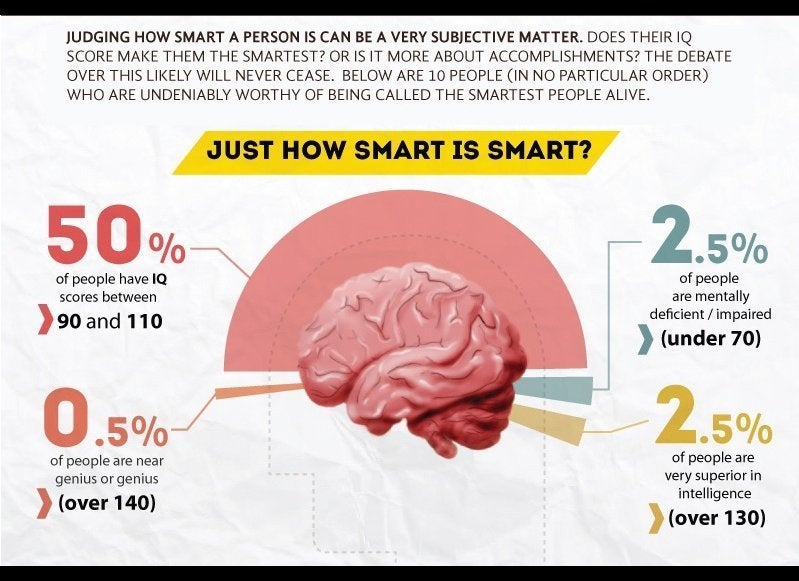 The 10 Smartest People In The World
Popular in the Community