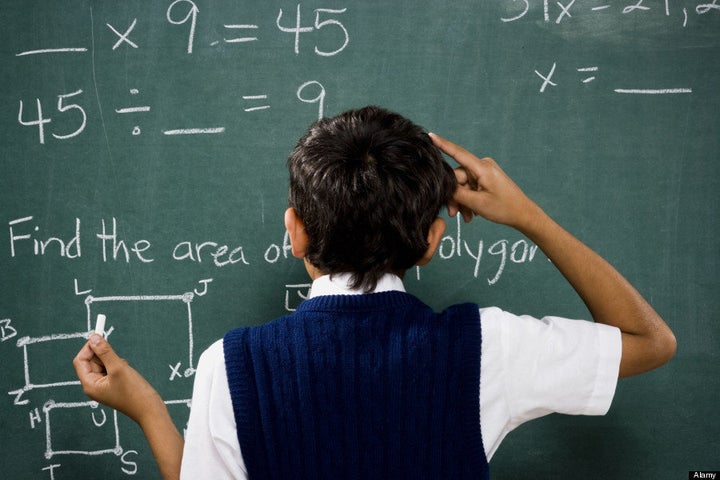 When I began my teaching career at a small start-up public school in the South Bronx, teachers designed our school schedule, curriculum, college enrichment and credit recovery programs. I sat on hiring committees, along with some of our students, and selected the strongest candidates for teaching positions. Instead of pointing fingers at the "system," we looked to each other for creative solutions. What I didn't realize at the time was that this was grassroots education reform.
A similar kind of grassroots reform is taking root in Los Angeles Unified School District, where pioneering teachers started designing their own school reform plans as part of a program called Public School Choice. This new change to the teacher's contract gives principals and teachers unprecedented autonomy to re-imagine and redesign their schools. In the face of a slow-to-change system in LAUSD, teachers have fought to unshackle their schools and careers from union and district mandates.
This spring, a cadre of teachers embarked on a process to design reform plans that took advantage of a range of district and contractual waivers. Over 40 plans were developed by teams of teachers who competed, sometimes against their colleagues, to develop the strongest blueprints for transforming their schools. The majority of these plans requested waivers from district and contractual requirements.
Here are some of the most commonly pursued reform strategies.
Smaller schools -- Small learning communities offer teachers more opportunities to collaborate with peers and build relationships with students. The majority of teacher teams submitted plans that built on the district's trend toward breaking down large struggling schools into smaller, more manageable learning communities. The teachers I've met with often remark that small schools provide a work environment where peers know and are accountable to each other as well as their students who often "fall through cracks."
More time in school -- A common concern among teachers is that there simply isn't the time within the school day to plan with peers. According to the teacher's contract, staff members do not have to be on the school site for the entire work week, but can do grading and other planning off campus. Naturally, collaboration is made more difficult when staff isn't all in the building at the same time. To remedy this problem, teachers pursued contractual waivers that required staff to spend more time on site planning with peers and offering additional support to students.
More control over staffing -- Several applications pursued a contractual change that would enable mutual consent -- which requires principals and teachers to both agree on staffing placements. This is particularly important for recruiting talent that aligns with the school's mission and culture. Without mutual consent, a classically trained dance teacher at a public performing arts school could be laid off this summer and replaced by a gym teacher on the "must place list." (True story!)
More flexibility with instruction -- Teachers looking to innovate in their classrooms often feel held back by prescriptive curricula. Not surprisingly, there was a clear trend toward flexibility in this area, with many school plans proposing more project-based learning. These schools are still required to adhere to state education standards and major assessments, but have more control over designing curriculum and ongoing assessments that can engage and challenge students.
Elect-to-work agreements -- The pilot school model was the edgiest of reform strategies. These teacher-led schools have core autonomies in governance, scheduling, curriculum and staffing. Teachers proposing pilot school models pursued Elect-to-Work agreements that describe a school's educational philosophy, ethos and mission. Pilot schools also offer more control over governance, staffing, budget and instruction. This reform strategy is often used by teachers looking to launch new schools, while teachers at existing low-performing campuses have had a difficult time convincing peers to embrace Elect-to-Work agreements.
Although Public School Choice enables teachers to remove some key district and union obstacles, it is no antidote for systemic change. It will not yield a much-needed multi-measure evaluation system. Nor will it end archaic contractual and district rules that don't serve the needs of students or teachers.
Despite its clear limitations, grassroots reform elevates the voice and power of the most influential, and often under-leveraged, factor in determining student achievement -- teachers. And when teachers begin having courageous conversations in our school communities about changing long-held policies, we start bridging the gap between policy makers and classroom teachers.
Related
Popular in the Community