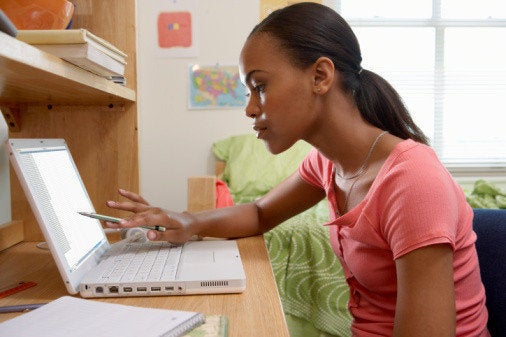 How ironic that in a time of rapidly increasing connectivity around the globe, we are still so far from understanding other cultures, especially those that observe religions and traditions different from our own. How unsettling to observe fear and, often, hate and to sense the widening chasm between Americans and people with whom we need to find common ground and common cause if there is to be any chance of a peaceful future.

Government diplomacy, an age-old craft with a proud tradition, has not been successful in reaching beyond differences because the conversation of official diplomacy is, by definition, a conversation between governments and not directly between the people of the involved countries. What is needed is more effective "public diplomacy," which in part uses what Joseph Nye, former assistant secretary of defense for international security affairs and former chair of the National Intelligence Council for the U.S. government, termed "soft power": the use of attraction, rather than coercion, to influence others' opinions. Non-governmental diplomacy has the potential to effect closer ties between cultures even -- and perhaps most importantly -- when official diplomatic ties are strained or nonexistent.
Higher education has the potential to be one of the most effective tools of public diplomacy for the United States. Surely cultural exchange -- music, art, dance, theater, film, fiction, poetry -- reaches across the chasms we are experiencing. As small examples, some of the most memorable cultural events on my own campus have been staged by our international students and scholars and our glee club and chorus have been warmly received on tours to Brazil, Venezuela, China and elsewhere.

The world of business and its globalization, with all its problems and inequities, is another mechanism that links societies. The device on which I am writing this blog was conceived and designed in California, manufactured in China and marketed widely. And of late there have been efforts to promote sustainable global enterprise as a vehicle to improve the prospects of those at the base of the economic pyramid.
But the most far-reaching way to link societies across the world is through education. In virtually every culture, people recognize that education is an effective path to personal and societal advancement. Parents want their children to achieve security, to move to a higher standard of living. Throughout most of the developing world, primary and secondary education is becoming more available, albeit at varying rates and with varying quality. And educational organizations are using videoconferencing, the Internet and other technologies to bring together young people to learn about and share perceptions on global issues. Since 1998, for example, the Global Nomads Group (gng.org), an international NGO, has connected students with their peers around the world to discuss global issues related to civics, social and global studies, geography, world history, science, economics and politics in real time via videoconferencing.

Yet, there remains a gap in the availability of good quality higher education opportunities in much of the developing world -- a gap that American higher education could help to fill by offering coursework and, more importantly, by helping to build the capacity of local higher education. The availability of high-quality postsecondary education, moreover, is significant beyond the personal benefit of a college degree: the problem-solving capacity of a modern college or university and its graduates is enormous.
Multiple approaches to international higher education interactions have been employed over the past half-century. Student exchanges, for example, have opened the world to American students and opened American campuses to the world. For many years, through most of the 1980s, the U.S. Agency for International Development (USAID) brought large numbers of students from developing countries to the U.S. for graduate education in order to develop technical capacity and leadership for higher education, the government and the private sector in these nations.

While international students are still an important part of many graduate programs in the U.S., USAID now focuses mainly on short-term training in the U.S., the home country or a third country for managers, local leaders, teachers, education administrators, technicians and NGO staff. And because of the high cost of undergraduate higher education, relatively few international students from families of limited means are able to study in the U.S. as undergraduates.

In addition to finding ways to make higher education more accessible to undergraduates from abroad, we must encourage more U.S. students to study abroad. And we must guard against further limiting access to higher education for those of limited means within our own country, by, for example, reducing or eliminating Pell Grants, as is now under discussion in Congress. Such action would be a detriment to the students directly affected and also harmful to American higher education's ability to provide opportunities for students to learn within diverse communities.
A second approach to public diplomacy through higher education involves the establishment of complete campuses by American universities in a host country, as several American universities, including Cornell, have done in Education City in Doha, Qatar and other colleges and universities have in other locations. These arrangements (which are often predicated on budget neutrality or better for the American university) can greatly increase the availability of higher education and other services, although they do not immediately increase the capacity of universities in the host country to deliver education. The hope is that such capacity will develop over time, as graduates of these institutions become the next generation of leaders within their own countries.
A third method by which higher education reaches out to those in other nations is through faculty-to-faculty linkages around a common interest or problem. With funding from the Gates Foundation and the United Kingdom's Department for International Development, for example, some 20 universities and research institutes throughout the world -- and scientists and farmers from more than 40 countries -- are joining forces to combat a deadly wheat pathogen that poses a dangerous threat to global food security including in the poorest nations of the developing world.

No matter what specific organizational structures we adopt to advance public diplomacy through higher education, a bedrock principle should be to improve over time the internal capacity of the host higher education system to develop its own faculty, matriculate and graduate its own students, develop researchers and research projects that will solve the country's most trying problems, take advantage of the country's most attractive economic development opportunities, and set the stage to advance the host country as a power in international education in its own right.

As Congress moves ahead with its budget deliberations for FY 2012, I urge our elected leaders to consider investment in international capacity building through higher education (through USAID and other agencies) as one of the most far-reaching, cost-effective, and proven strategies for bridging the divides of culture and addressing the daunting challenges of our world. And I call on other leaders in higher education not to wait for new revenue but to insure that study abroad programs, international exchanges at faculty and student levels, and public engagement of partners in the developing world continue and advance -- for the common good.
Support HuffPost
The Stakes Have Never Been Higher
Related
Popular in the Community