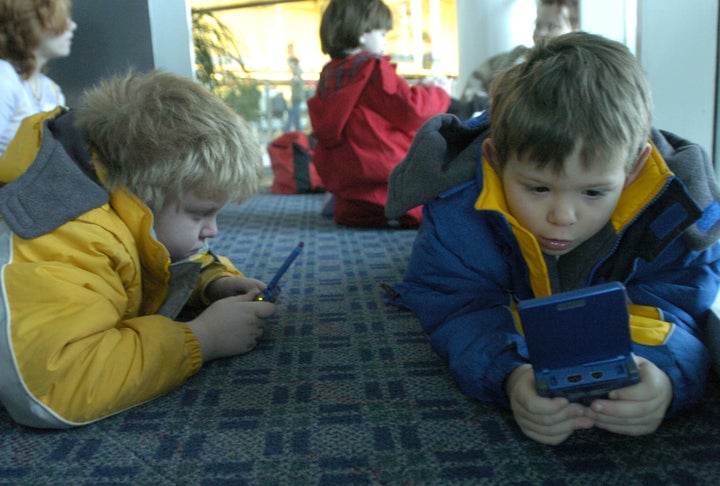 Video games have a bad reputation among many parents and teachers, who worry that too much screen time is bad for children.
"There is a developing notion of good screen time versus bad screen time," said Osman Rashid, founder and CEO of Galxyz, a game maker in Los Altos, California. "Good screen time" can include using games that make players strategize, analyze and think quickly, he said, while bad screen time generally involves doing something more passive, like watching a video.
Rashid, who has two daughters, was disappointed there weren't more games he felt both entertained and challenged kids.
"Most learning games had shoddy graphics, poorly developed interfaces and fake gaming," he said.
So Rashid set out to create one that would teach players about science -- and actually appeal to kids.
Galxyz games can help kids learn about a variety of disciplines, from physical and life science to Earth and space science, and the company recently partnered with the New York Academy of Sciences to help deliver a new educational product.
Kids can play these games at home, or the programs can be incorporated into a teacher's syllabus. Fifty-five percent of educators surveyed by the Games and Learning Publishing Council last year said their students played games in their classrooms at least once a week.
Rashid noted he appreciates seeing teachers realizing educational games won't necessarily replace them and that certain programs can actually enhance lesson plans.
There's little data on the long-term effects of using education games, and scientists who research gaming don't have a consistent working definition of "educational games," Dr. Vic Strasburger, a University of New Mexico pediatrician and a spokesman for the American Academy of Pediatrics, told The Huffington Post.
However, he added, finding new ways to engage students is generally beneficial.
"If you're going to stand up in front of a class and give a lecture for 40 minutes, you're going to be like a stand-up comedian who dies on stage," he said. "Teachers need to use new technology to amuse, entertain and educate their students, because their students are used to being amused and entertained."