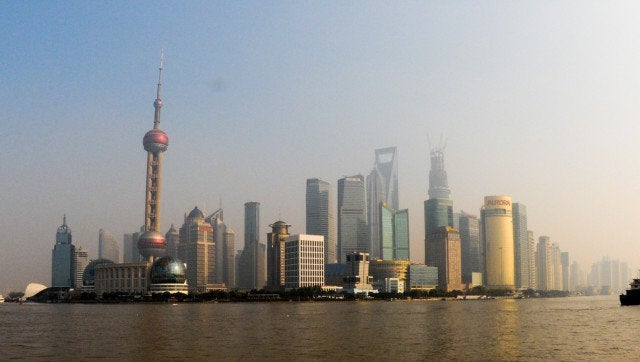 Shanghai in China displayed stunning results on the PISA 2009 assessment. In mathematics, more than a quarter of Shanghai's 15-year-olds can conceptualize, generalize, and creatively use information based on their own investigations and modelling of complex problem situations. They can apply insight and understanding and develop new approaches and strategies when addressing novel situations. In the United States it is 2.5 percent and, on average in the industrialized world, it is still below 4 percent.
But, like in the international Olympics, whenever China displays exceptional results there are skeptics who believe such results cannot possibly be produced in China's current economic and social context. We have studied the PISA samples in Shanghai, and the ways in which the data were collected, carefully and found nothing that would cast doubt on those results. Surely, no one would contend that educational results in Shanghai are representative of China as a whole, but the results do show what China can achieve if the conditions are right. And they suggest that it is worth studying educational research and policy in China as carefully as the Chinese are monitoring developments elsewhere.
On the invitation of China's National Institute for Educational Sciences (NIES), I just spent some days in Beijing to learn more about education policy and practice in China. I met with various teams of educational policy-analysts, researchers and educators in Beijing to provide advice on their work and discuss global trends in education policy and practice. Whomever I met, could cite dozens of leading researchers in the Western World in their field of expertise, and I continued to ask myself how many Chinese researchers I knew. They simply do not seem to get tired of learning from other countries and cultures as systematically as possible, with strong and consistent efforts not only to do discipline-based international benchmarking but also to incorporate the results of that benchmarking into policy and practice. The Institute is just finalizing an impressive study on reform trends in the G20 members, and that work is no longer about emulating what other G20 nations are doing but about learning from them and putting together a design for China that can be superior to anything their researchers have seen anywhere.
While they look carefully at the world's leading economies and education systems, they are all too aware of the widening income gaps and the uphill struggle they face in providing children in rural areas with a foundation for success, not to speak about the massive skill gaps in the adult population. A significant part of their policy and research agenda is geared towards education in rural transformation, quality, social inclusion and the social welfare of children. Efforts since 2001 to consolidate schools in sparsely populated areas, with the aim to create learning environments that are sustainable and of higher quality have run into real difficulties in the implementation process and the handling of the political economy, to the extent that the Ministry just announced suspending further mergers. This, however, is an area where time is working against them; the rapid demographic changes will make it harder and harder to provide an adequate schooling experience for the most disadvantaged children, not to speak of depriving students of opportunities to see a bigger part of the world -- and their teachers of much-needed opportunities to improve pedagogical practice through learning from a more diverse range of colleagues and facilities that come with larger school units.
Quite in contrast to this stands the rather successful curriculum reform. This reform has not just been about updating and repackaging educational content, but aims at helping students find out who they are, where they want to go in life, and how they will get there, in a rapidly changing and increasingly uncertain world. Clearly, the new curriculum will not unfold its full impact on student learning and teacher behavior before China tackles its exam culture that remains narrowly focused on rote learning. But still, there seem signs that the reform is beginning to positively influence teacher development, institutional innovation, classroom culture, research culture and the management culture of Chinese education. It was interesting to learn about the trajectory from designing the reform at the end of the 1990s, through carefully piloting it and then progressively rolling it out (with much emphasis on training teachers and school principals), up to extending it to full implementation at the upper secondary level just this year. That's a full 16 years to align policies and practices across the different aspects of the school system, ensure their coherence and build capacity for progressive implementation and refinement. Contrast that with most curriculum reforms in the West, where leaders feel they need to get this through in one electoral period, and where we often end up with wave after wave of curriculum reform passing above the heads of those who need to deliver them in classrooms at the frontline.
REAL LIFE. REAL NEWS. REAL VOICES.
Help us tell more of the stories that matter from voices that too often remain unheard.