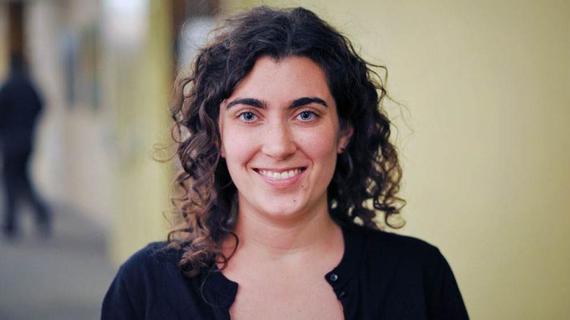 When my school—the Orchard Gardens K-8 in the Roxbury neighborhood of Boston—piloted the new Educator Evaluation system, I was optimistic about the changes. My past evaluations at other schools had been minimally helpful. I often heard critical feedback for the first time in June, which meant I had lost many months of opportunity for improvement. Other times, my evaluators named areas for improvement that didn't feel accurate. Evaluation became a "she said, she said" conversation, rather than the discussion my evaluator and I had both hoped to have about how I could be a better teacher for my students.
Now, in my third year of the new Educator Evaluation framework, I feel that evaluation is making me a better teacher. Evaluation is working for teachers and students at my school because it provides a framework for the work that teacher teams have been doing since our school was designated a turnaround school in 2010. Teams of teachers collaboratively set goals, track progress toward these goals, and problem-solve to support students. Our teams are led by teacher leaders, but our evaluators participate actively in our meetings and provided additional individual support outside of meetings.
Here is how it works at my school: As leader of my school's science team, I facilitate a goal-setting conversation at the start of the school year. We analyze data from the MCAS and teacher-created assessments from previous years to set a goal for student achievement, and teachers on the team typically adopt this goal as one of their individual evaluation goals. It is a difficult process of compromising on a goal and measures of progress - and that leads to high levels of investment by team members.
During weekly meetings, we track our progress toward the goal and problem-solve together. Each week our team analyzes evidence of student learning and plans collaboratively to help each other meet our year-long student achievement goals. These meetings are the most important reason the evaluation system works to help students learn more.
For example, last week, pairs of teachers used recent test results to identify a group of students who were not meeting our team's student achievement goal. Then teachers developed strategies to support these students. During this time, a colleague helped me adapt an instructional strategy from his classroom to help my students. Pulling a small group of struggling learners later in the day, I gave each group a set of cards my colleague and I created. Each card showed pictures representing astronomy terms, and I asked the children to explain how pairs of cards were related to each other. I listened and coached as they developed a stronger understanding of the relationships between stars, solar systems, galaxies, and the universe. All of our students benefit when we collaborate around our evaluation goal.
Our conversations are always based on evidence of student learning. Early in the year, we create a calendar for sharing formative and summative assessment results with the team. We record student achievement data in a shared spreadsheet, and then bring and discuss student work that adds meaning to the numerical data. This spreadsheet becomes our most important artifact for evaluation because it helps us publicly and frequently discuss students' progress.
But uploading this spreadsheet as an artifact to Boston's Educator Development and Feedback System is a formality. Our evaluator has worked alongside the team to analyze our data, consider lessons and student work behind the numeric data, and strategize new ways to help students learn. It's the way we use this artifact to improve our instruction that really determines our evaluation results.
The evaluation system, with its goals and artifacts, supports and validates work that is already important to the teachers on our team and the students we teach. Knowing our team's work is tied to our professional evaluations encourages us to stay accountable to the team. We also know our work will be formally recognized at the end of the year in our evaluations.
The science team's use of evaluation to support student learning is typical of the teams at my school. Our administration designed structures so teacher teams will be successful, and these same structures have also supported smooth implementation of the new evaluation system. Our class schedule allows for ninety uninterrupted minutes of weekly team meeting time. The school's partnership with Teach Plus' T3 Initiative helps select and coach teacher leaders to be effective team facilitators. When I hear the concerns of dedicated teachers at other schools and districts about the beginning the new evaluation system, I wish more educators could experience implementation with the same team-based structures my school uses. In coordination with strong teacher teams, the new Educator Evaluation improves my effectiveness and encourages teacher collaboration to improve outcomes for students.
Erin Dukeshire is a middle school science teacher and T3 Teacher Leader at Orchard Gardens K-8 Pilot School in Roxbury, Massachusetts, an America Achieves Fellow, and a 2013 winner of the Presidential Award for Excellence in Mathematics and Science.
Popular in the Community