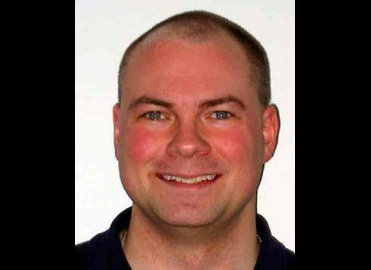 Edward Bachner of Lake in the Hills, Illinois, a northwestern suburb of Chicago, has pleaded guilty to bizarre and dangerous crime: amassing large quantities of the neurotoxin found in puffer fish, with intent to use it as a weapon.
Some of the poison, authorities say, was intended for use in a scheme to kill his wife, for whom he bought a $20 million life insurance policy.
Tetrodotoxin is a very lethal poison, the suburban Daily Herald reports, that in even the smallest quantities can cause respiratory paralysis within six to 24 hours. There is no known antidote to the poison.
Bachner was arrested in February 2008 for trying to buy tetrodotoxin from a seller who had contacted federal officials, concerned why his client wanted so much of such a lethal substance. When agents searched his home, they found 45 more vials of tetrodotoxin, along with 50 knives, other weapons, and a fake CIA badge.
In his guilty plea, Bachner admits to fraudulently obtaining the toxin by posing as Dr. Edmund Backer of the fake business EB Strategic research. He also acknowledges that he planned to use some of the toxin to kill his wife, the Chicago Sun-Times confirms.
The Chicago Tribune points out that he may well have had other purposes in mind for the rest of the poison. The amount he was seeking to buy, 98 milligrams, is "a ton," Dr. Frank Paloucek, a toxins expert at the University of Illinois at Chicago, told the Tribune. "He was buying enough to kill 98 people."
Sentencing for Bachner will be held on December 8. The maximum sentence is life in prison and a $250,000 fine.