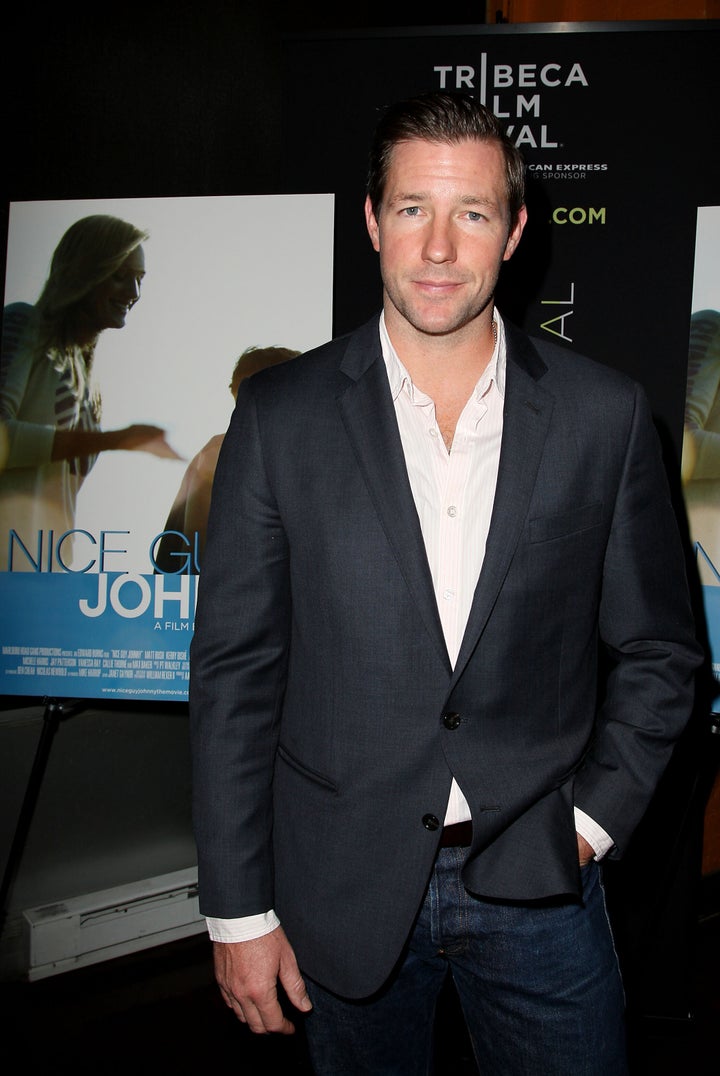 In a world where people are told to hone in on one particular skill set, Edward Burns has succeeded across the board. The writer-turned-actor-turned-filmmaker is a passionate and self-motivated creator. Despite commercial success in feature movies like "Saving Private Ryan" and "Life or Something Like It" starring Angelina Jolie, Burns remains passionate about directing indie films, an area where he has seen great success -- including his 2010 movie, "Nice Guy Johnny," which was shot with a modest $25,000 budget and made both the Boston and Tribeca Film Festivals. Burns is married to supermodel Christy Turlington, or "CT," as he calls her, and has two children. The Queens native is just now beginning to shoot "I, Alex Cross," alongside Matthew Fox and Tyler Perry in Cleveland (dude is looking very svelte and prepping for his first sex scene in a decade), but still managed to take a few minutes to ace our pop culture quiz.
What was the first album you bought?
It's probably 1979, and the kid across the street from me gets into disco, and he's selling all of his rock albums for a quarter a piece. So my mother gives me a dollar and I buy two double albums; Neil Young's Live Rust and then the Stones' Hot Rocks.
What was the last song you downloaded?
The song is called "Wonderful" by My Morning Jacket, [playing in the background].
If you had to be stranded with one DVD, what would it be?
What was the first R-rated movie you saw?
The first one I ever actually saw on cable was "Saturday Night Fever," when I was a kid.
What movie character do you most relate to?
I was thinking in "Hoosiers," but I don't really relate to Gene Hackman, and none of the kids. I relate to [Jimmy Chitwood] but I wasn't the outsider who didn't want to play. Lets come back to that. [Later on] ... Really, really tough question. I was trying to think of anybody who has done movies with somebody writing. I don't think I have one for that.
What TV show reruns do you never turn off?
What was your first cultural experience?
I know that one. My first one that had an impact on me was when my mother took me to see "Brighton Beach Memoirs" on Broadway.
What do you think of reality TV?
They're guilty pleasures. I have no beef with them.
If you could revive one canceled TV show, what would it be?
I would say "Hill Street Blues."
What's your musical guilty pleasure?
What am I into that's cheesy? I don't want to offend someone ... You know, Rick James.
What's next in your Netflix queue?
It's kind of pretentious; it's called "Band of Outsiders," by [Jean-Luc] Godard.
What's one movie ending you'd like to rewrite? How about "Saving Private Ryan"?
[Laughs] I lived in that one, so I'm good with it. That's a really hard one. This is more jokey, but "Old Yeller."
What actor would you want to play you in a biopic?
Oh, that's a hard one. I'm not old enough, you know. Can I do a funny line, and say, 'I've been playing myself for 15 years,' or, 'Hey, if they want to make the movie, I'd be happy to have the work.'
What was your first real date movie?
I know it absolutely; it was "Purple Rain." That was a good day; even before the movie ended, it was going alright [laughs].
Email me or ask me questions about anything pop culture related at @206Child for my upcoming mailbag.
Plus, check out my brand new HuffPost sports blog, The Schultz Report, for a fresh and daily outlook on all things sports.
Related
Popular in the Community