After years on a South Florida bond court bench, Judge John "Jay" Hurley thought he had seen it all -- but even his jaw dropped Wednesday when reading the name of a man appearing on drug possession charges.
"Edward Cocaine," the judge read, before pausing, then blurting out, "What?!?!"
"My last name is Cocaine," the defendant acknowledged, as other arrestees behind him dissolved into giggles. A court official confirmed: "It is on his driver's license."
"Just about every time I get pulled over," Cocaine replied. He told the judge his great-grandparents "came over here from Greece and they changed it... That was back in like the 1920s."
Unfortunately for the present-day Cocaine, he was charged with illegally possessing Xanax but released on his own recognizance, the Sun Sentinel reports.
Naturally, Cocaine isn't the weirdest name to pass through the halls of justice in Fort Lauderdale. In 2012, a man astonishingly named Jackmeoff Mudd was arrested on a litany of charges including assault, disorderly conduct, resisting an officer, possession of alcohol in an open container, and violation of probation.
Check out other unusually-named arrestees below: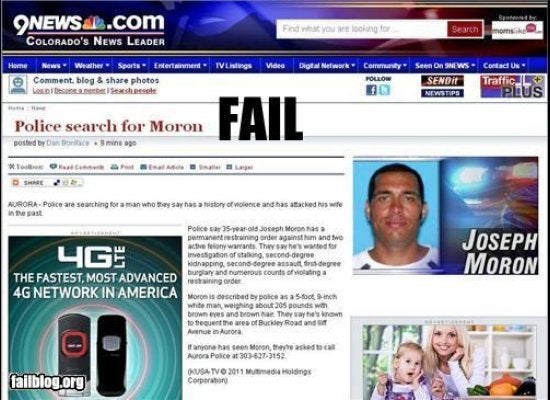 Odd Booking Names
Related
Popular in the Community