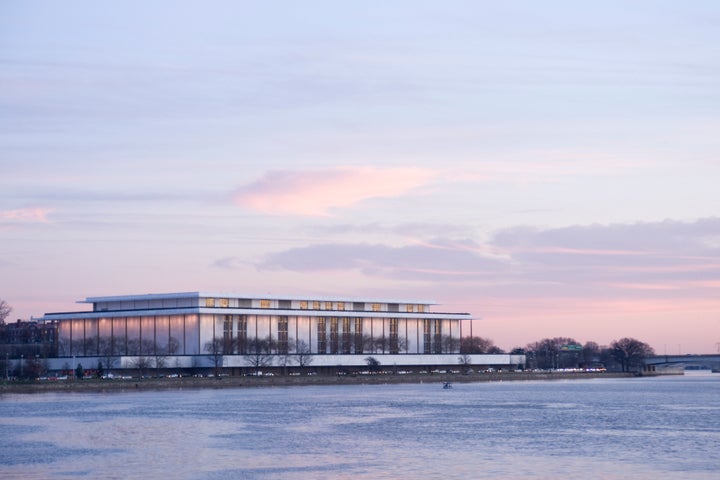 "The belittling anecdotes about Fitzgerald -- founded or unfounded -- have interfered with the proper assessment of his work," biographer Matthew Brucolli once wrote about F. Scott Fitzgerald, America's most gifted writer. "Nothing else about a writer matters as much as his words."

A similar notion might be applied to the life and work of architect Edward Durell Stone: Nothing else about an architect matters as much as his buildings.

And Hicks Stone -- author, architect and son of the modernist master -- has set out to prove the point with the first comprehensive book on his father's work, Edward Durell Stone: A Son's Untold Story of a Legendary Architect.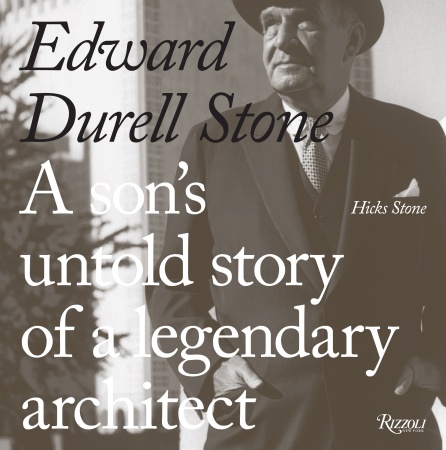 It's a 334-page tome from Rizzoli that seeks to lay a new foundation for understanding the architect who brought us Radio City Music Hall, the Museum of Modern Art, the John F. Kennedy Center for the Performing Arts, and the North Carolina State Legislative Building.
The younger Stone will deliver a lecture on his father's work on Wednesday, January 11 in Washington D.C. at the National Building Museum, 401 F Street NW, at 6:30 p.m.
The lecture will address the breadth of his father's life and career.

"He practiced architecture as an individual rather than as part of a school of thought or a group," Stone says of his father. "His work spanned a number of eras -- he was trained in the Beaux Arts, he practiced modernism and the International Style, and he synthesized Wrightian forms and materials in his residences."

Stone was introduced to Frank Lloyd Wright by Howard Myers, editor of The Architectural Forum, and drove to Taliesin in Spring Green, Wis. in 1940 for a visit with the master. "He basically had an epiphany," his son says. "He began to turn his attention toward nature, space and materials."

Their relationship developed into one of mentor and student. Wright, who was guarded when assessing any other architect's work, was free in complimenting the younger architect. "He actually lavished praise upon him," his son says.

Indeed. Wright said that Stone's U.S. Embassy in New Delhi, India was "the only embassy that does credit to the United States."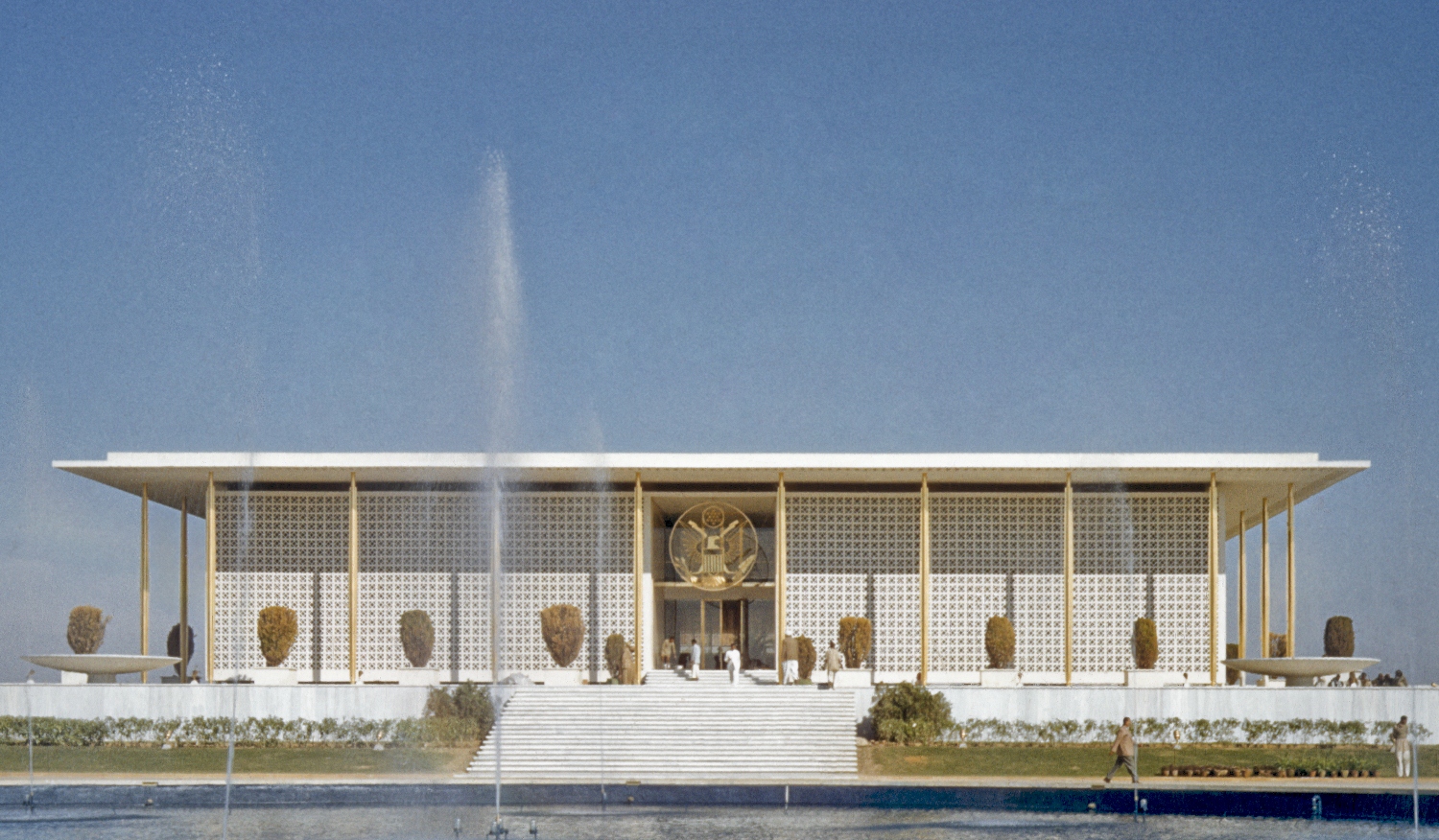 Stone's 1949 Thurnauer House in Englewood Heights, N.J. shows an influence by Wright's 1939 Sturgess Residence in the Brentwood section of Los Angeles, though it's not as elaborate. Like Sturgess, and Harwell Harris's 1941 Weston Havens Residence in Berkeley, Thurnauer uses a cantilevered deck off of a masonry foundation wall.

"In the post-war era, he was explicitly influenced by Wright," his son says. "Dad's adoption of grill work is an homage to Wright's California homes."

As the book's flyleaf notes, Stone was both celebrated and scorned, and led a life that was both triumphant and embittered. Plagued by problems with alcohol and married three times, he retired from active practice in 1974 and died in 1978.

Scott Fitzgerald once wrote that there are no second acts in American lives. Alas, he did not live to see his own work glorified once again. This book by Edward Durell Stone's youngest son promises to achieve a similar glory, by raising a new curtain on one of this nation's most original architects.

For more on Edward Durell Stone: A Son's Untold Story of a Legendary Architect, go here.
REAL LIFE. REAL NEWS. REAL VOICES.
Help us tell more of the stories that matter from voices that too often remain unheard.