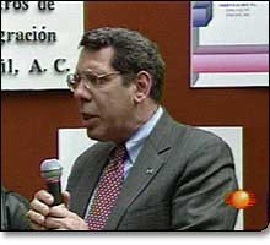 Edward H. Jurith, a key figure in American drug policy making since the 1980s, died peacefully at home in Washington, D.C. on Saturday, November 9, 2013. Ed has been my friend since 1981.
Ed served at very senior levels in the Office of National Drug Control Policy at the White House for almost 20 years, including serving as Acting Director for almost all of 2001 at the start of the Bush Administration and during 9-11. Ed had been Director of Legislative Affairs, General Counsel and finally Senior General Counsel at ONDCP, beginning in the Clinton Administration. At the beginning of the Obama Administration he was again Acting Director until Gil Kerlikowske was confirmed on May 7, 2009.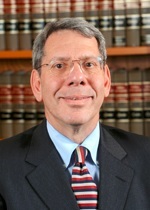 Ed grew up in Brooklyn, NY. In 1981, U.S. Rep. Leo Zeferetti (-NY) asked him to be Counsel to the Select Committee on Narcotics Abuse and Control (SCNAC), which he chaired. This committee was responsible for investigating and reporting on the entire range of drug abuse issues. I was counsel to the House Subcommittee on Crime, responsible for overseeing federal drug enforcement programs. I met Ed and attended many hearings that he organized.
From the start there was a friendly professional tension between us. The Narcotics Select Committee had a focused agenda, a fair deal of staff, a healthy budget, and some very senior and powerful members. Mr. Zeferetti was defeated, thus in 1983, U.S. Rep. Charles Rangel (D-NY) became chairman. Rangel was a very dynamic leader and established himself and his committee as a major voice on drug policy in the 1980s when drugs was a major political issue. But the Select Committee had no power to write legislation. It held hearings and press conferences and issued reports and press releases and could travel. At the Crime Subcommittee we had a very broad agenda and a outstanding, hard-working Chairman, U.S. Rep. William J. Hughes (D-NJ), who was a productive legislator, never a political celebrity. We were passing a lot of bi-partisan legislation. We had a smaller staff, and drugs was just one important issue among gun control, organized crime, money laundering, pornography, sexual abuse of children, terrorism, computer crime, and various white collar crimes, and various law enforcement strategies such as use of the military, asset forfeiture and extradition.
In 1983, Ed and I traveled on a study mission with our bosses to Mexico, Peru, Bolivia, Colombia and Jamaica, organized by the staff of the Select Committee on Narcotics. This trip was intense and exhausting, and working closely with Ed strengthened our friendship.
By 1987, Ed had been promoted by Rep. Rangel to be Staff Director of the Select Committee on Narcotics Abuse and Control. In 1989, I left Capitol Hill, and Ed and I became friendly sparring partners about drug policy.
In 1990 or '91, the American Bar Association established a Special Committee on the Drug Crisis, and Ed and I both participated. Later, the Special Committee was formalized as the Standing Committee on Substance Abuse, and just recently reconstituted as the Task Force on Substance Use Disorders. Ed and I worked together on ABA policy to address the crippling problem of continued stigmatization of persons in recovery. Ed took the lead in encouraging the ABA House of Delegates to endorse Prescription Drug Monitoring Programs (PDMP), a tool to identify doctors who are irresponsibly prescribing prescription narcotics or persons who are using multiple doctors and pharmacies to improperly obtain large quantities of opiates.
In 1993, Ed went to the White House Office of National Drug Control Policy.
When the Raich v. Ashcroft medical marijuana case headed for the Ninth Circuit, U.S. Court of Appeals, and then as Gonzales v. Raich, on to the Supreme Court, Ed and I collaborated on a series of continuing legal education programs on the subject at ABA annual meetings. Ed and I stayed on the ABA Standing Committee for almost 20 years. At times, a matter of drug policy would provoke an impromptu debate between us. One member or another told us over the years how educational, stimulating and respectful they found these "mini-debates."
Ed Jurith was intelligent, knowledgeable and honest, and thus unafraid of critical audiences. He faced them often, always with grace and good humor. In March 2000, there was a two-day conference on the questions, "Is Our Drug Policy Effective? Are there Alternatives?" sponsored by the Association of the Bar of the City of New York (now known as the New York City Bar Association), the New York Academy of Medicine, and the New York Academy of Sciences. The proceedings were to be transcribed and were published in the Fordham Urban Law Journal (Vol. XXVII, No. 1, October 2000, pp. 3 - 361). Ed accepted the invitation knowing the audience would be hostile. In fact he was the only representative of the government. His remarks were greeted by jeers and laughter. Near the end of his remarks he said, "I was surprised that when I showed those slides earlier there was laughter concerning youth misbehavior and marijuana use. You may not believe the data, but I do not believe anyone thinks that it is healthy for young people to abuse drugs. This is the cynicism we need to get beyond." (p. 46).
About 10 minutes after his speech ended, I began my speech to the conference saying,
"I want to commend my old friend and colleague, Ed Jurith, for his thoughtful presentation a few minutes ago and for his willingness to come and speak to what he anticipated was going to be a critical audience, not a warmly receptive audience. I do not see you, Ed, in the audience, but Ed has always been a man whom I could talk to in a very civil and informed manner about drug policy, even though we have disagreed. Ed is an honorable and bright public servant who is genuinely committed to the public interest in these matters." (pp.53-54)
In early August 2013, when ONDCP Director Gil Kerlikowske was promoted to be Customs Commissioner, I reflected on who would be his most effective successor. I realized it should be Ed Jurith. Ed knew every aspect of the job, he had the long experience of working closely with Congress, all the involved federal and international agencies, and all the private and state agencies in the field. Ed also had profoundly good judgment. He knew what could work, and what wouldn't and had the courage and drive to fight for what was needed. His vision of the work was not driven by ideology, by partisan advantage seeking, or by personal ambition. He deeply wanted to free individuals, families and communities of the pain of substance use disorders. He was not interested in preserving organizational budgets or fiefdoms, but in justice and mercy.
If Ed's treatment for cancer had not failed to restore him, I think we could have found the perfect ONDCP Director to work with Attorney General Eric Holder and HHS Secretary Kathleen Sebelius. I think he recognized that the world has dramatically changed from the 1970s, 80s and 90s when our drug policies were shaped. I think he saw that with expansion and change in healthcare availability, with the costs and consequences of imprisonment, with the growing global threat from drug cartels, and with the public's changing view on marijuana policy, the country needs to re-balance our national drug policy. His death is a deep loss to the nation and the world, as well as to his family and friends.
Ed Jurith was an extremely intelligent and diligent lawyer deeply dedicated to making the world around him better. He built an enormous network of friends who treasured his joyful sense of humor and his loyalty. We all knew him as a man who told the truth and honored his commitments. We learned how he adored his wife and boys, and treasured his life as a father and husband.
Ed, thank you for being my rival, ally and partner, and always my friend.
Calling all HuffPost superfans!
Sign up for membership to become a founding member and help shape HuffPost's next chapter