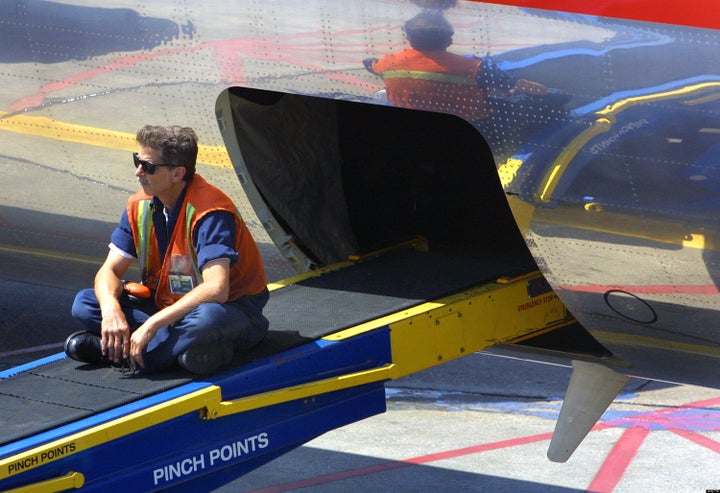 A 24-year old Columbia University student made headlines this week when he jumped onto a moving baggage belt at JFK Airport in an effort to make his flight, the New York Post reports.
Edward Hall III, a behavioral economics researcher at the University, was on his way to San Francisco on United when he realized he forgot his photo ID. Fittingly, a TSA official refused to let him pass through security without an ID, so Hall took matters into his own hands when he reportedly asked the official, "Can you put me in a suitcase and send me down the baggage belt?"
When the agent refused, Hall jumped onto the baggage belt in an apparent effort to be slid through to the plane via baggage security. Hall was arrested roughly 20 minutes later close to the tarmac saying to cops, "I just wanted to make my flight."
While the TSA has gotten flack for their excessive patdowns, this one's totally on the passenger this time.