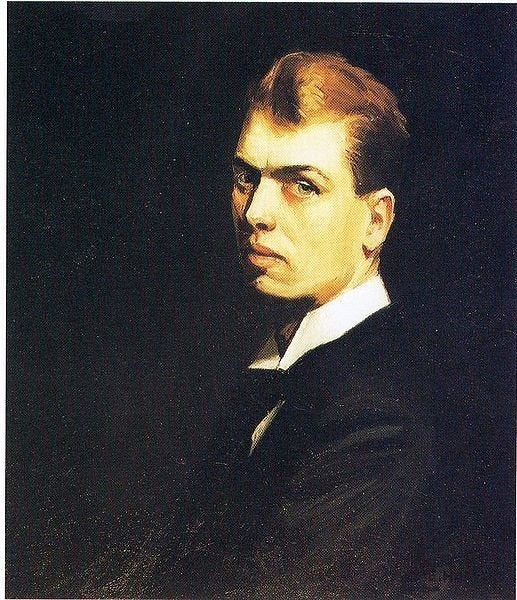 Today is the birthday of painter and printmaker Edward Hopper. The artist who created "Nighthawks," one of the most recognizable American paintings, would turn 130 if he were still miraculously alive today.
Hopper was born in Nyack, New York to a strict Baptist family. He is said to have developed a talent in drawing at the age of five, as well as a love of French and Russian culture. Encouraged by his parents, the young artist explored the media of pen-and-ink, charcoal, watercolor and oil, depicting scenes of nature as well as creating his own humorous political cartoons. Around the age of 18, he moved from his conservative home on the Hudson River to study at the New York Institute of Art Design, where he began working with live models and painting in the style of Edouard Manet and Edgar Degas.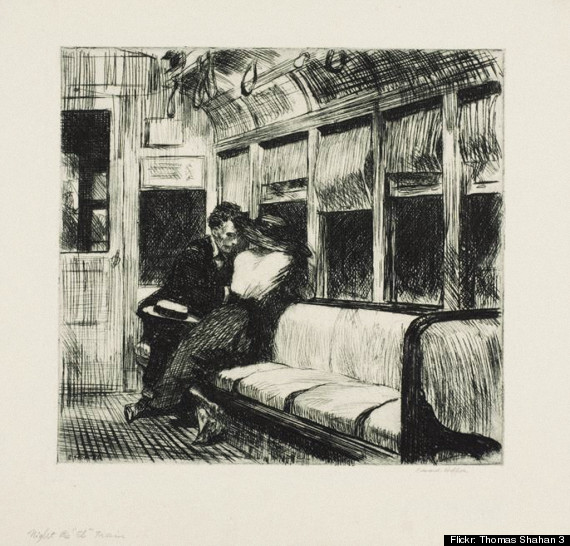 "Night on El Train," 1918
In 1905, Hopper began working for an advertising agency to earn money, designing magazine covers despite his dislike for illustrations. It was during this time that he was able to travel to Europe to study artists like Rembrandt and the Impressionists. Briefly inspired by the soft palettes of the French painters, Hopper eventually settled into the dark color scheme he would become known for, painting urban scenes of street crowds and cafes through his signature shadowy lens. After returning from abroad, Hopper reluctantly continued to work in illustrations, and it wasn't until 1913 that he was able to sell his first painting, "Sailing," at the Armory Show in New York.
Hopper turned to etching urban scenes of Paris and New York while living in Greenwich Village. In 1923, he met his future wife, Josephine Nivison, the woman who would serve as his manager, primary model, and lifelong partner. From there, his career began to rise, showing newly created oil paintings and prints throughout New York.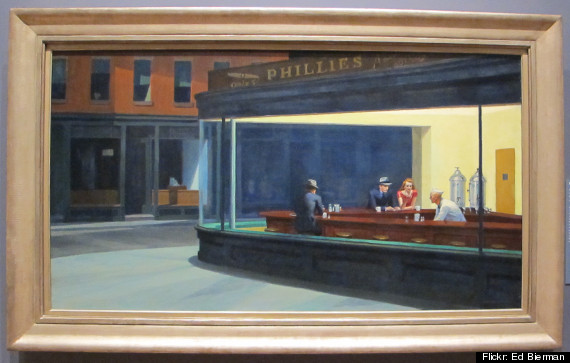 "Nighthawks," 1932
After a brief period of inactivity during the late 1940s, Hopper continued to create works throughout the next two decades, focusing on quintessential American themes like gas stations, motels, railroads and restaurants. Hopper lived through a series of artistic movements in the United States, but his style remained consistent, incorporating saturated colors and heightened contrasted to create dark, cinematic moods straight out of film noir. It shouldn't be a surprise, then, that Alfred Hitchcock and Sam Mendes frequently cited him as an influence.
On May 15th, 1967, Hopper passed away in his studio near Washington Square in New York City, shortly followed by his devoted wife ten months later. His body of work was donated to the Whitney Museum of American Art, with some famous pieces finding permanent homes in the Museum of Modern Art in New York City, The Des Moines Art Center, and the Art Institute of Chicago.
So don't forget to raise your glass to Edward Hopper's Birthday today! And check out the slideshow below of some of the artist's great portrayals of American life.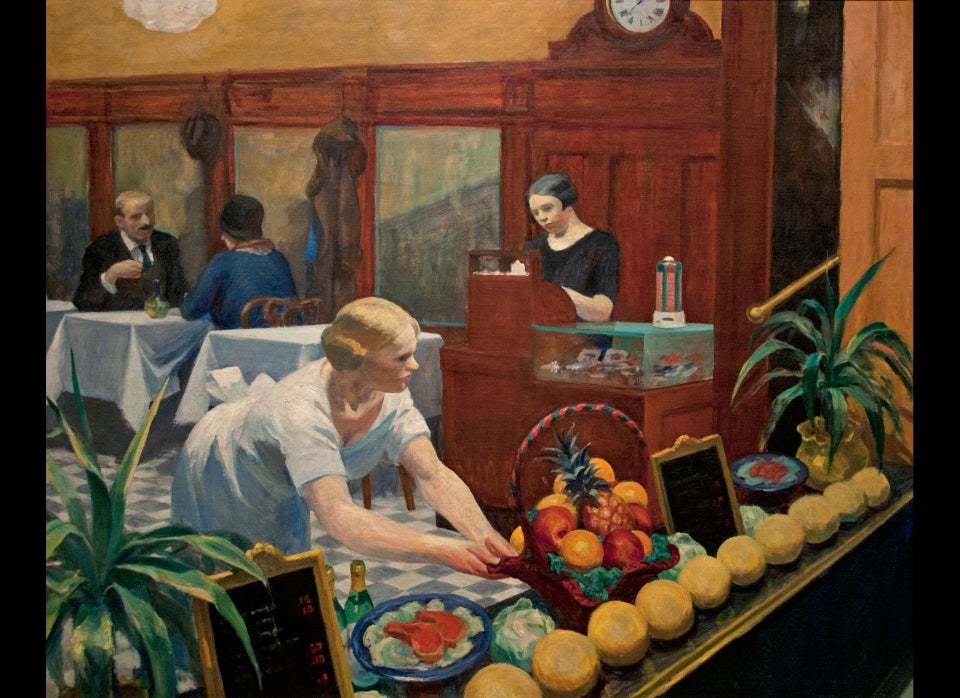 Happy Birthday Edward Hopper!
Popular in the Community