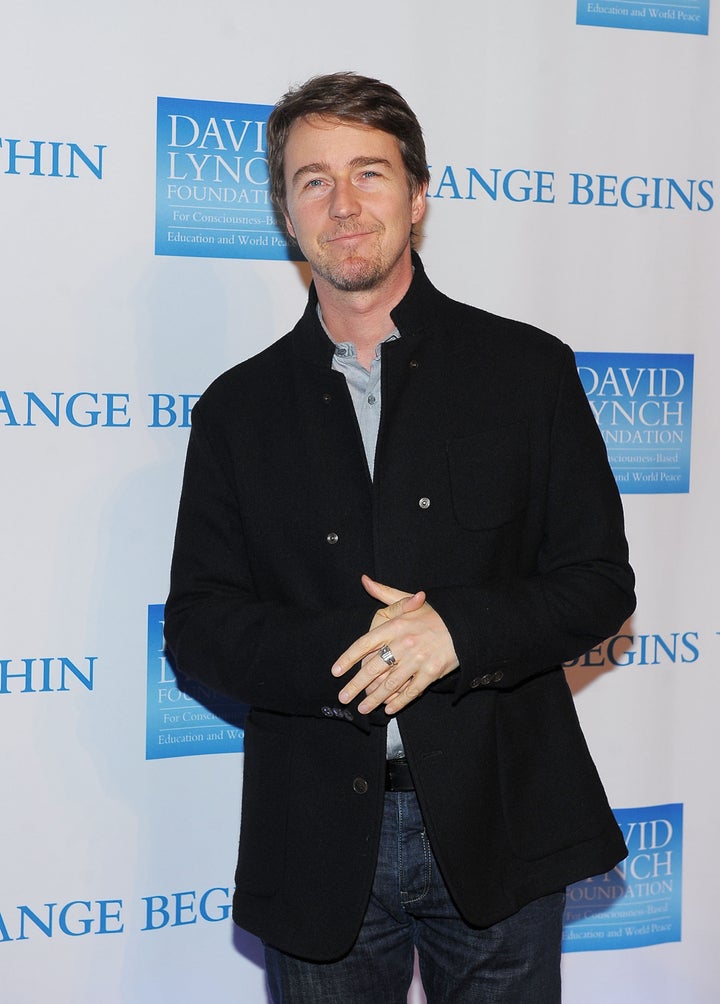 "The Incredible Hulk," had Edward Norton as a wild monster of a good guy, but if all things go according to plan, he's just going to be straight up evil this time around.
Variety reports that Norton is in negotiations to play the villain in the upcoming semi-reboot of the Jason Bourne series, the Jeremy Renner-starring "The Bourne Legacy." Not much is known about the role, but given Norton's filmography, you can perhaps expect something dark and edgy.
For the producers' sake, at the very least, one hopes the casting was a quick process and the negotiations are painless; after the high profile casting call and audition process for original series star Matt Damon's replacement -- which saw actors such as Jake Gyllenhaal, Garrett Hedlund, Taylor Kitsch, Joel Edgerton, Kellen Lutz and Tobey Maguire vie for the part that Renner ultimately won, they deserve a break.
Norton has made his name playing darker roles; his film debut, "Primal Fear," saw him cast as a troubled youth and accused priest murderer and won him an Oscar nomination for Best Supporting Actor. He played a tormented, developing nihilist in "Fight Club," a detective in Hannibal Lecter film, "Red Dragon," and a white supremacist -- albeit later reformed -- in "American History X."
Though, if you ask Marvel, he a bad guy role isn't much of a stretch for him; Norton was part of a bit of a tussle with the comic studio last summer over his former status as Bruce Banner/The Hulk.
The company released a terse statement, saying, "We have made the decision to not bring Ed Norton back to portray the title role of Bruce Banner in the Avengers. Our decision is definitely not one based on monetary factors, but instead rooted in the need for an actor who embodies the creativity and collaborative spirit of our other talented cast members," the company said in part.
Since "Hulk" and cop film "Pride and Glory" in 2008, Norton has made a number of independent studio films, including "Leaves of Grass," in which he played both a professor and his pot-dealing brother, and "Stone," a cop drama with Robert De Niro in which he plays a convicted arsonist up for parole. He's currently shooting Wes Anderson's new film, "Moonrise Kingdom," one part of a star-studded cast that includes Bill Murray, Jason Schwartzman, Bruce Willis, Francis McDormand, Owen Wilson, Harvey Keitel and Tilda Swinton.
Calling all HuffPost superfans!
Sign up for membership to become a founding member and help shape HuffPost's next chapter