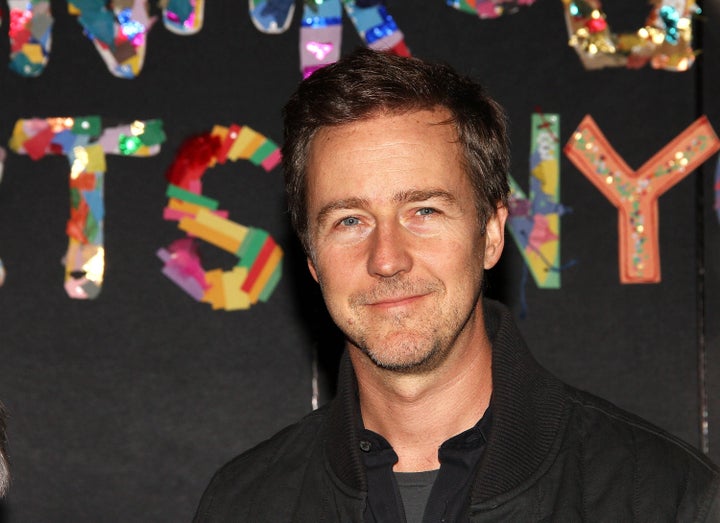 Edward Norton has helped raise more than $400,000 for a Syrian refugee profiled on Humans of New York. 
The story of "The Scientist," as he was nicknamed, appeared on the Humans of New York Facebook page last week. The unnamed man is the son of a farmer and housewife who worked multiple jobs to put himself through school in Syria, where he got his PhD and became a scientist.
Seven of his family members, including his wife and daughter, were killed when a bomb struck their compound. He later moved to Turkey with his son and other daughter. 
They've been living there for two years, but he can't get work without a residence permit and paying rent is a struggle. On top of that, he is battling stomach cancer. 
Still, he has hope. He and his family are set to move to Michigan. 
The man's heartbreaking story caught the attention of President Obama and Norton, who reached out to Humans of New York creator, Brandon Stanton, to ask if he could set up a fundraiser for The Scientist.
Through Crowdrise, Norton asked people to donate money to pay for medical treatment and afford him a chance at a better life. 
I saw this story on one of my favorite sites, Humans of New York, and it moved me to tears. This man has suffered profound loss that would crush the spirit of many people and yet he still passionately wants a chance to contribute positively to the world. If we don't welcome people like this into our communities and empower his dream of making an impact with his life, then we're not the country we tell ourselves we are. Let's reject the 'anti-human' voices that tell us to fear refugees and show this man and his family what Americans are really made of. Let's show that a country built by the energy and dreams of immigrants still believes in brave people who come here with hope for better life.
More than $400,000 has been raised thus far. 
Click the widget below, to make a donation:
PHOTO GALLERY
These Famous People Were Refugees
Calling all HuffPost superfans!
Sign up for membership to become a founding member and help shape HuffPost's next chapter