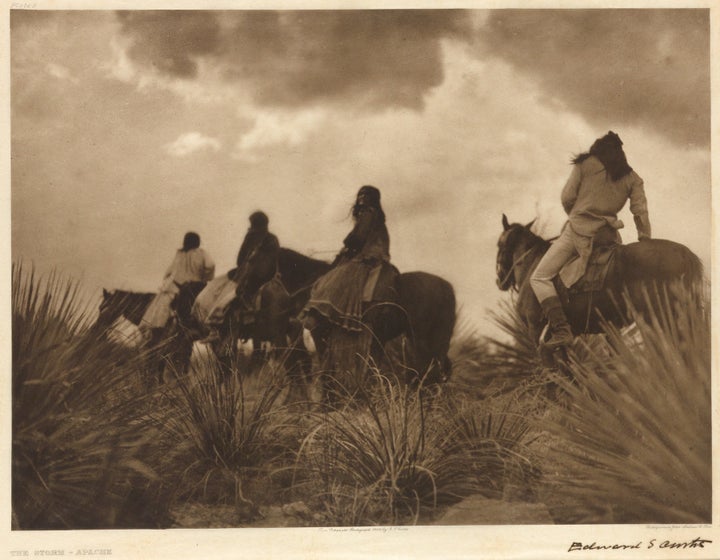 A rare set of photographs by Edward C. Curtis are up for bid next month, as a collection of over 20 original folios of his "North American Indian" series approach the auction block at Swann Galleries. Standing as one of the most iconic representations of the traditional American Indian, this specific set of photographss and printed narratives are expected to fetch between $1.5 and $1.75 million.
Curtis, a Wisconsin-born photographer who grew up in the folkloric atmosphere of the Pacific Northwest, began "The North American Indian" in the first decade of the 20th century. Backed by American financier J.P. Morgan, an avid book collector and enthusiastic art patron, Curtis sought to to create an ethnographic and artistic account of the tribes of the American West, embodied in an ambitious multi-volume publication of photographs and narrative text. He was motivated by his own interest in the enigmatic tribes, cultivating during his early career accompanying the likes of Edward Harriman and George Bird Grinell on historic expeditions in Alaska and Montana. The images captured by Curtis during this period brought him national notoriety, attracting the patronage of Theodore Roosevelt and eventually Morgan, allowing Curtis to embark on his solo project in 1907.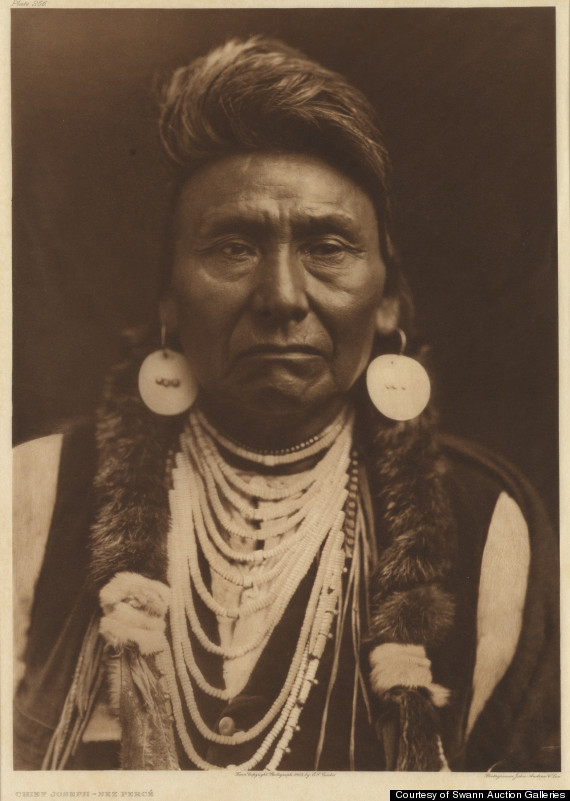 Edward S. Curtis, The North American Indian, complete with 20 folios, 20 volumes including 111 signed photogravures, 1907-30. Estimate $1.25 to $1.75 million. Courtesy of Swann Auction Galleries.
From that point on, Curtis devoted the next 30 years of his life to photographing various tribes, spending his summers immersed in the American interior that stretched from the Great Plains to the Pacific Ocean. He documented the Navajo, Apache, Hopi, Mohave, Cheyenne and more, observing all aspects of cultural practices from dress to architecture to cuisine to religion. He would return to his studio in the year's remaining months to compile his work, attempting to sell subscriptions to his volumes of text and graphics, a cycle of field work and salesmanship that lasted until 1930. In its completed form, "The North American Indian" consisted of 20 volumes of books, each devoted to one or several tribes, containing hand-pressed photogravures and hundreds of pages of text written by Curtis himself. In addition, each volume was accompanied by a a number of large-scale photogravures, printed on the signature Japanese tissue paper Curtis preferred.
Curtis' experience is largely unprecedented, as he gained access to over a hundred separate tribes, members of what he considered to be a "vanishing race." As populations of North American Indian groups dwindled, his photographs of the Comanche, the Teton and the Dakota hugely influenced the image of the American Indian in popular culture. But, as critics have noted, Curtis' methods were not strictly ethnographic. He was known to stage most of the photographs, arranging his subjects as he did as a portraitist earlier in his career.
Daile Kaplan, Director of Photographs at Swann Galleries, describes his work as a hybrid project; part documentation, park romanticization, ultimately rendered with the significance and respect Curtis felt towards the subjects of his life's work. "Curtis had a passion, an obsessive quality, for capturing everything, before they disappeared," Kaplan stated in an interview with the Huffington Post. "Note the placement of the camera in his photographs. It's eye level. It evokes dignity, intimacy, humanity, all the qualities Curtis was intent on displaying."
The 20 original folios at auction at Swann Galleries, along with 100 signed plates and 20 text volumes, demonstrate the impressive quality of Curtis' work as both an aesthetic accomplishment and a piece of Americana history. Soaked in sepia tones and reminiscent of the visions of Alfred Stieglitz, the intricate landscapes and striking figures are portrayed in masterful form, a testament to the artist's talents as a 20th century pioneer in his field.
At an estimated price of over $1.5 million, the series of beautifully bound books is certainly a hefty addition to the collection of any art or history buff. Kaplan stated that she expects the auction piece will attract collectors of the decorative arts and those interested in books on photography, as well as educational institutes across the country. "As a scholar, I would like to see it find a home where it can be shared and toured by others."
Check out images from the collection below and let us know what you think of Curtis' work in the comments section.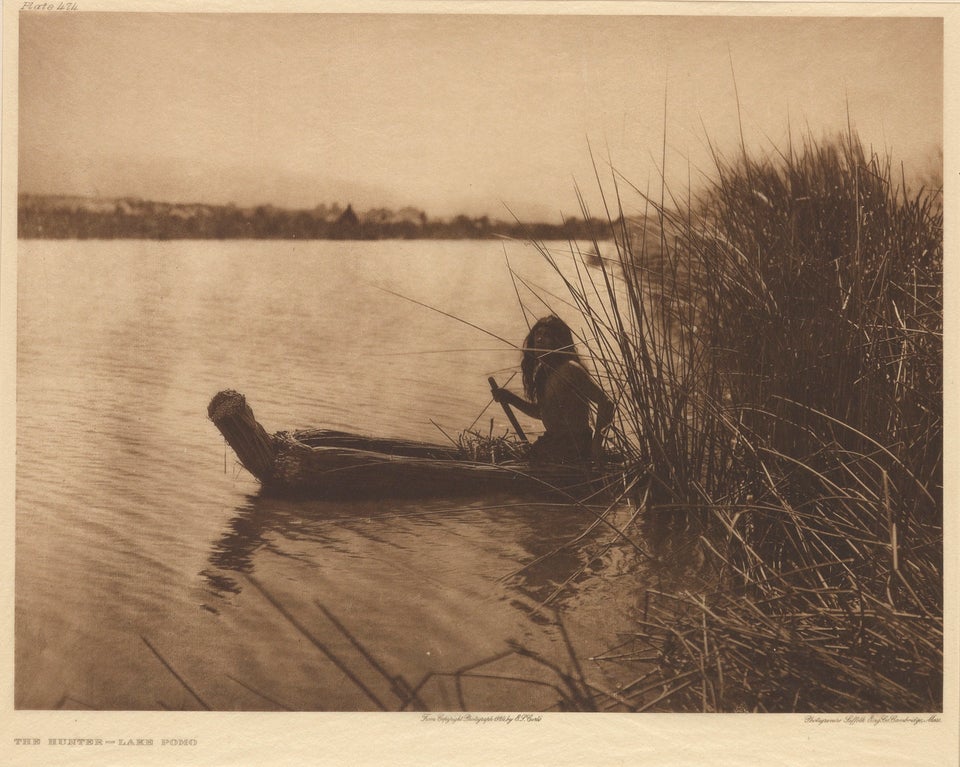 Edward S. Curtis' 'The North American Indian'
Related
Popular in the Community