Edward Snowden took to the web on Thursday for a chat on a WikiLeaks-affiliated website raising money for his legal defense. In response to reports that some members of the intelligence community want him dead, the former National Security Agency contractor said he has "no regrets."
A BuzzFeed story last week quoted a Pentagon official as wanting to put a bullet in Snowden's head. "It's concerning, to me, but primarily for reasons you might not expect," Snowden said Thursday.
The real reason to be afraid, he said, is that the Pentagon official and others quoted in the story are charged with enforcing the Constitution -- but they apparently think they're allowed to skip over its due process protections.
"The fact that it's also a direct threat to my life is something I am aware of, but I'm not going to be intimidated," Snowden added. "Doing the right thing means having no regrets."
A number of prominent U.S. officials -- including President Barack Obama -- have suggested Snowden should return to the United States to face trial for leaking information about the NSA. Attorney General Eric Holder, meanwhile, seemed to open the door on Thursday to some sort of negotiated settlement for Snowden, who has been holed up in Russia since June.
But Snowden is having none of it. Because he is charged under the Espionage Act, he said, "there's no chance to have a fair trial, and no way I can come home and make my case to a jury."
"Returning to the US, I think, is the best resolution for the government, the public, and myself, but it's unfortunately not possible in the face of current whistleblower protection laws, which through a failure in law did not cover national security contractors like myself," Snowden said.
Snowden is correct on both points of law. The World War I-era Espionage Act does not contemplate a public interest defense. Former Army private first class Chelsea Manning was explicitly denied the opportunity to raise such a defense during her court martial, at least until sentencing. Similarly, Snowden would likely only be allowed to raise evidence of his motivations during the sentencing phase of a trial.
Earlier in the chat, Snowden rejected claims in a November Reuters article that he had stolen coworkers' passwords to gather the documents he leaked. "I never stole any passwords, nor did I trick an army of co-workers," he wrote.
Snowden also claimed that he "made tremendous efforts to report these programs to co-workers, supervisors, and anyone with the proper clearance who would listen." That's a claim the NSA has rejected in the past.
Snowden has been on a minor media blitz in the midst of these developments. In December, he gave the Washington Post a lengthy interview, and earlier this week he called claims by some in Congress that he was a Russian spy "absurd."
"My case clearly demonstrates the need for comprehensive whistleblower protection act reform," Snowden wrote in the web chat. "If we had had a real process in place, and reports of wrongdoing could be taken to real, independent arbiters rather than captured officials, I might not have had to sacrifice so much to do what at this point even the President seems to agree needed to be done."
Before You Go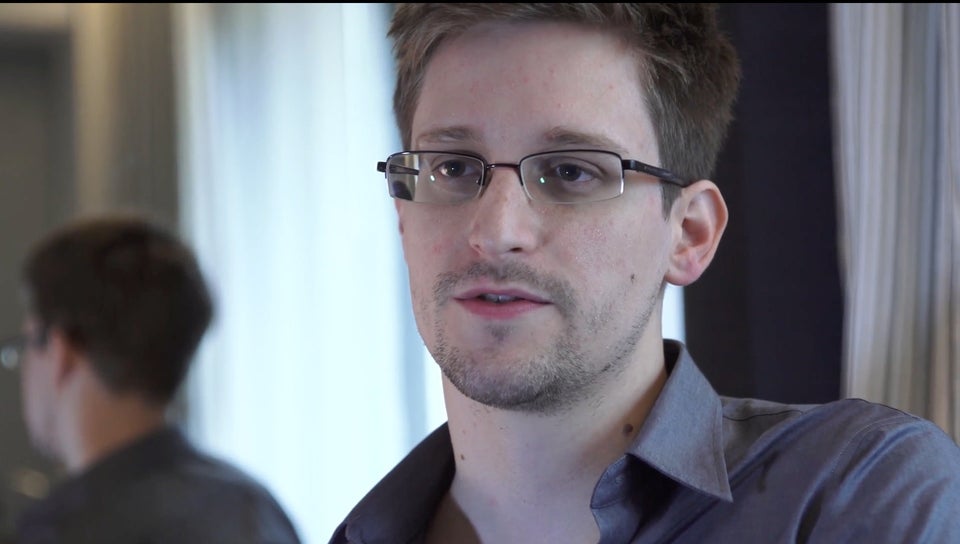 Edward Snowden
Popular in the Community