Edward Snowden said he is "surprised" he ended up in Russia after leaking documents detailing the NSA's surveillance programs last year.
"The reality is I never intended to end up in Russia," Snowden said. "I had a flight booked to Cuba onwards to Latin America and I was stopped because the United States government decided to revoke my passport and trap me in Moscow Airport."
"So when people ask why are you in Russia, I say, 'Please ask the State Department,'" Snowden continued.
Asked about Snowden's comments on Wednesday morning, Secretary of State John Kerry said the infamous whistleblower needed to "man up" and return to the United States.
WASHINGTON (AP) — Secretary of State John Kerry says National Security Agency leaker Edward Snowden "should man up and come back to the United States."
Kerry was asked about Snowden in a nationally broadcast interview Wednesday in the wake of Snowden's interview earlier with NBC News. In that session, Snowden said he never intended to end up Russia, but was forced to go there because Washington decided to "revoke my passport."
Asked about this on NBC "Today" show Wednesday, Kerry replied, "Well, for a supposedly smart guy, that's a pretty dumb answer."
Kerry said, quote, "If Mr. Snowden wants to come back to the United States, we'll have him on a flight today."
He said Snowden should "stand up in the United States and make his case to the American people."
Before You Go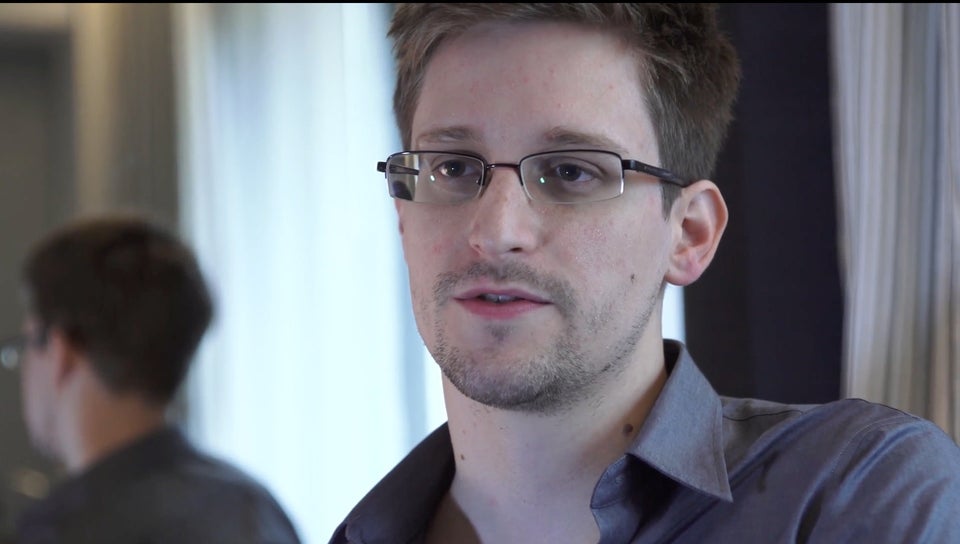 Edward Snowden
Popular in the Community