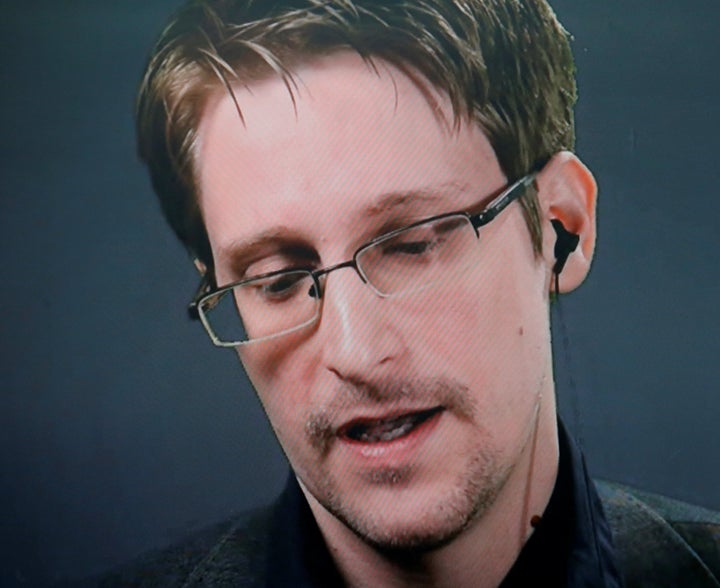 U.S. intelligence officials appear certain that Russia was responsible for interfering in the presidential election — though they haven't fully detailed how they know. But a classified document leaked by former National Security Agency contractor Edward Snowden reveals that they've tracked Russian hacking before and that the information they gleaned may have helped this time around.
Russian hacking also occurred in the case of Russian journalist and American citizen Anna Politkovskaya, who was gunned down in 2006 in her Moscow apartment after writing articles critical of the Kremlin and Russian President Vladimir Putin. Five men were convicted of her murder, but it's still a mystery who ordered the killing.
A year before she was murdered, Politkovskaya's email was hacked by Russian intelligence using malicious software not publicly available, according to an NSA document leaked by Snowden and published for the first time by The Intercept. Not only does the document reveal that U.S. intelligence knew about the hacking of Politkovskaya's email, it also shows that the agency is adept at tracking cyberattacks by Russian intelligence.
The classified internal NSA entry indicates that the NSA was able to use "intercept signals" to pinpoint the source of the attack. The attacks on Politkovskaya's email account resemble the hacks of Democratic National Committee emails during the campaign that were damaging to Hillary Clinton, and the NSA could have used the same tactics to track the source as it did in Politkovskaya's case.
Snowden tweeted earlier this year that NSA has the capability to track the source of such a hack. He cited Xkeyscore, a pre-Snowden secret computer system used by the NSA for searching and analyzing global internet data, that "makes following exfiltrated data easy. I did this personally against Chinese ops."
U.S. intelligence certainty about the hacks and the credibility of its analysis will be critical in the coming weeks as President-elect Donald Trump seeks to downplay any Russian interference in the U.S. presidential campaign. He has cast doubt on the intelligence community's statement before the election that Russia was responsible for hacking and releasing the DNC communications. Officials have since said that they believe the attacks were ordered by Putin in a deliberate effort to sway the vote for Trump, who has frequently praised the Russian leader.
Trump said Wednesday that it was time to "move on" and that it was impossible to know who was responsible for the leaks. On Thursday, Trump said he would meet with intelligence officials next week to discuss the issue but said again that "it's time for our country to move on to bigger and better things."
The Department of Homeland Security and the FBI on Thursday released a 13-page joint report providing some details of what the agencies know about the Russian attack.
Popular in the Community