The New York Times secured an interview with Edward Snowden for the first time since he outed himself as the leaker of NSA documents in June.
The brief Q-and-A appeared Tuesday alongside a lengthy profile of Laura Poitras, the filmmaker who, along with Glenn Greenwald, has been the journalist most at the center of the Snowden saga. Both pieces were written by reporter Peter Maass.
In one portion of the interview, Snowden talked about why he turned to Poitras and Greenwald, instead of the Times or the Washington Post:
After 9/11, many of the most important news outlets in America abdicated their role as a check to power -- the journalistic responsibility to challenge the excesses of government -- for fear of being seen as unpatriotic and punished in the market during a period of heightened nationalism. From a business perspective, this was the obvious strategy, but what benefited the institutions ended up costing the public dearly. The major outlets are still only beginning to recover from this cold period.
He also said that journalists need to become familiar with encryption tools that will shield their sensitive investigative material from surveillance.
"I was surprised to realize that there were people in news organizations who didn't recognize any unencrypted message sent over the Internet is being delivered to every intelligence service in the world," he told Maass. "In the wake of this year's disclosures, it should be clear that unencrypted journalist-source communication is unforgivably reckless."
The longer article details the years Poitras spent being stopped at airports due to her work investigating the American surveillance system, as well as the complex tools she uses to protect her privacy from intelligence agencies. Maass also reveals that the Guardian, the paper that has benefited the most from Poitras and Greenwald's work, almost lost the story:
When The Guardian didn't move as quickly as they wanted with the first article on Verizon, Greenwald discussed taking it elsewhere, sending an encrypted draft to a colleague at another publication. He also considered creating a Web site on which they would publish everything, which he planned to call NSADisclosures. In the end, The Guardian moved ahead with their articles.
Note: This post has been updated to correct the spelling of Peter Maass's last name.
Before You Go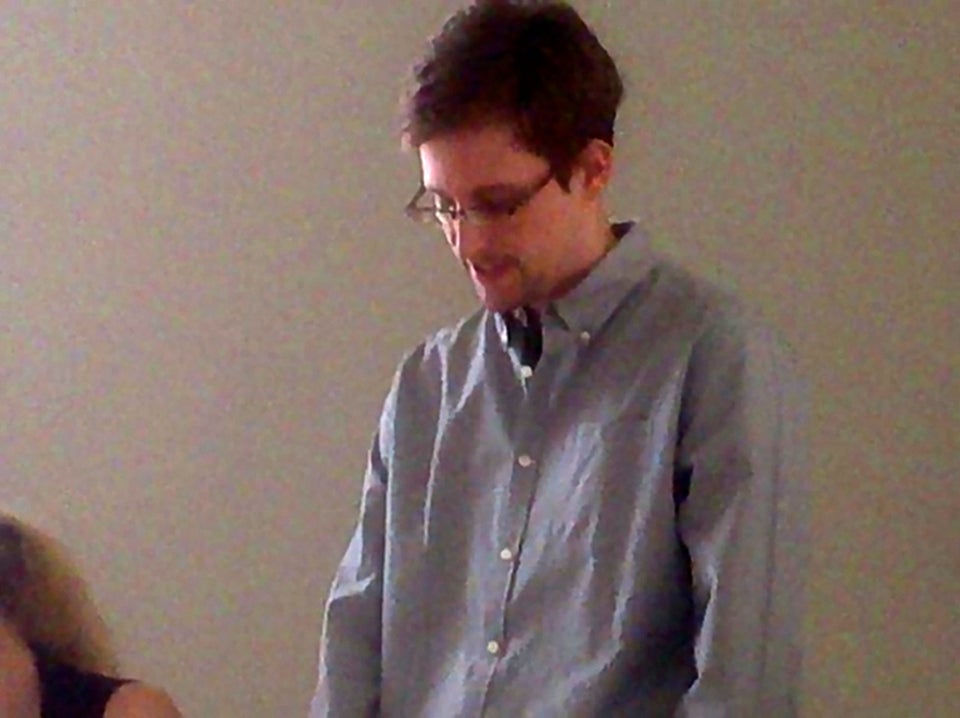 The Snowden Saga
Popular in the Community