Americans remain deeply divided in their views of Edward Snowden, and worried by the prospect of widespread government surveillance, according to a recent Angus Reid Global online poll.
The survey, released to The Huffington Post on Wednesday, finds significantly higher support for Snowden in Canada and the U.K.
Fifty-one percent of Americans said the NSA leaker was "something of a hero who should be commended for letting the public know that our governments are running electronic surveillance programs that threaten people's privacy," while 49 percent labeled him "more of a traitor who should be condemned for publicizing security activities and threatening western intelligence operations." "Neither" and "undecided" weren't offered as options.
While 54 percent of Americans agree that "security and anti-terrorism efforts mean we may sometimes have to infringe on civil liberties such as personal information privacy," few are entirely comfortable with the proposition. Sixty percent say that widespread electronic government surveillance would be unacceptable, and an equal number put little or no trust in the current administration as a guardian of citizens' personal information.
Members of both parties are almost evenly split in their views of Snowden. But Republicans are more skeptical of government surveillance than Democrats; members of the GOP are 24 points more likely than Democrats to say mass electronic surveillance is unacceptable, and 57 points more likely to say they don't trust the Obama administration to guard information.
Polling on opinions of Snowden's actions has found results varying from division to narrow support. In a June Reuters/Ipsos poll asking a similar question, 31 percent called the former NSA contractor a patriot, 23 percent a traitor, and 46 percent were unsure. A HuffPost/YouGov poll in July found that Americans were somewhat more likely to say Snowden had done the wrong thing than the right thing by releasing classified documents, with more than a quarter undecided.
In other countries, opinions of Snowden are more positive, according to Angus Reid: 67 percent of those polled in Canada and 60 percent in the U.K. viewed him as a hero.
As in the U.S., those who backed the party currently in charge were less likely to oppose surveillance. In Canada, supporters of the governing Conservative Party are far more tolerant of mass surveillance, and more likely to trust the government with their information. In the U.K, supporters of Prime Minister David Cameron's Conservatives are more accepting of surveillance activities and are more likely to consider Snowden a traitor rather than a hero.
Respondents in all three countries suggested they are wary of how their government gathers data, and don't trust how government leaders use the information. Very few of those polled in any country said they felt that information gathered should be used for "any purpose the government chooses."
Only 5 percent of respondents in the U.S. and Canada and 7 percent of those in the U.K. trusted their governments completely with their data. But nearly half of the respondents in each country believe that governments will still use their information however they want.
"That speaks to a lot of cynicism out there," said Angus Reid, chairman of Angus Reid Public Opinion. "Current surveillance agencies are really having to rethink how they respond to this sudden public spotlight they've been put under."
The survey was conducted on Oct. 23, using random and representative samples from Angus Reid Global's national online panels. It had a total sample size of 4,536, including 1,519 Canadians, 1,010 Americans and 2,007 Britons.
Before You Go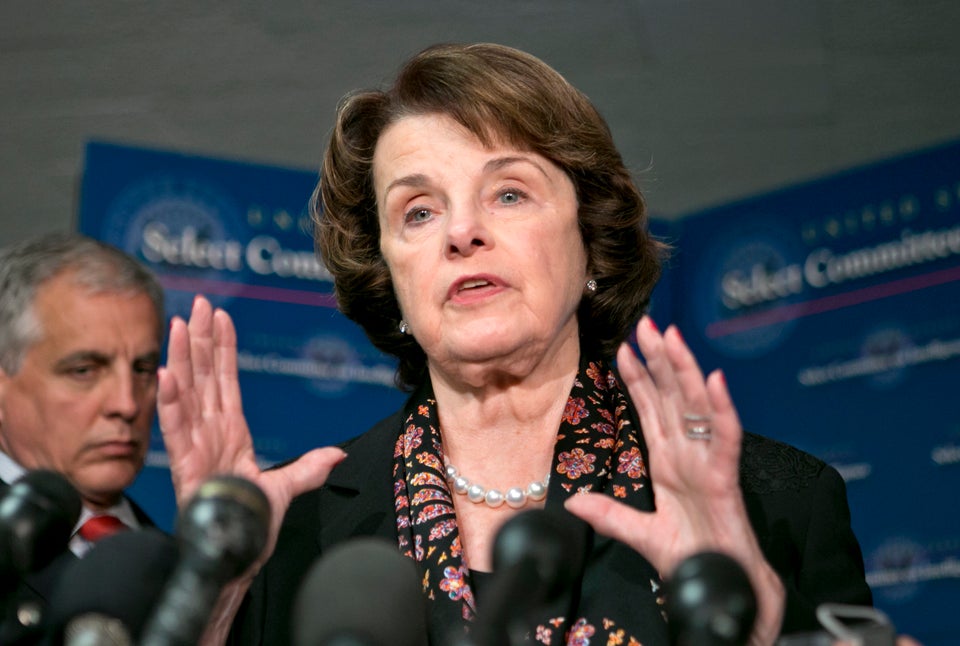 Politicians React To NSA Collecting Phone Records
Popular in the Community