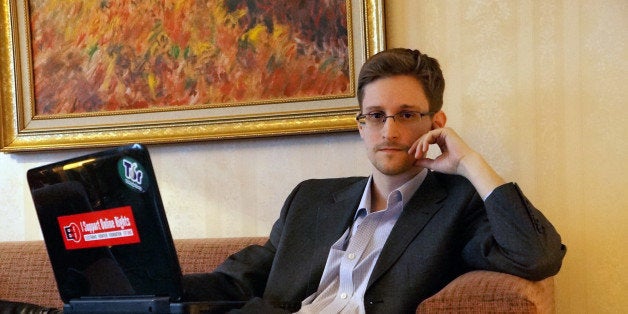 Edward Snowden is joining the board of the Freedom of the Press Foundation, the press freedom group launched by Daniel Ellsberg, Glenn Greenwald and others, the group announced Tuesday.
Snowden's leaks to Greenwald and others in 2013 prompted one of the most intense debates over press freedom in recent memory.
In a press release, Ellsberg—who has said that Snowden's leaks were the most important in American history—called Snowden "the quintessential American whistleblower, and a personal hero of mine."
Snowden remains in Moscow, where he has been granted asylum by the Russian government.
The Freedom of the Press Foundation was launched in 2012 with the intention of aiding investigative journalism and combating government secrecy. Besides Ellsberg and Greenwald, other board members include John Cusack, Laura Poitras and Xeni Jardin.
CORRECTION: An earlier version of this story misspelled Xeni Jardin's name.
Popular in the Community