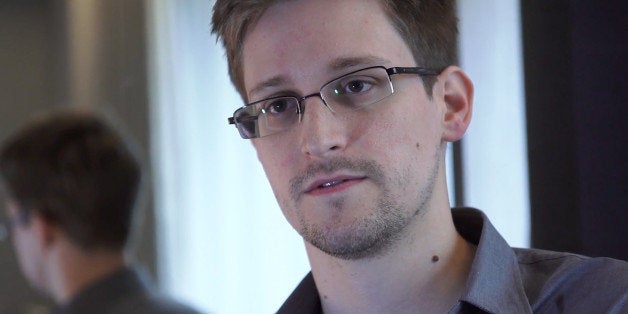 GENEVA, March 6 (Reuters) - Edward Snowden has made a public appeal for Switzerland to grant him asylum, saying he would like to return to live in Geneva, where he once worked undercover for the Central Intelligence Agency.
The fugitive former U.S. spy agency contractor, wanted by Washington for leaking details of U.S. mass surveillance programs, spoke from Moscow by video link to a Geneva audience after a viewing of "Citizenfour," an Oscar-winning documentary about his case.
"I would love to return to Switzerland, some of my favorite memories are from Geneva. It's a wonderful place," he told the International Film Festival and Forum on Human Rights on Thursday night, where he was asked about seeking asylum.
"I do think Switzerland would be a sort of great political option because it has a history of neutrality," he said, praising its multicultural diversity and human rights record.
Snowden said he had appealed to 21 countries, "the majority in central and Western Europe," for asylum after the United States canceled his passport and he was stopped from going to Ecuador.
"Unfortunately no country said yes," he said, blaming "political interference" by the Obama administration.
Snowden was accredited to the U.S. diplomatic mission in Geneva from March 2007 to February 2009, tapping communications systems.
"Switzerland still has an active U.S. espionage presence, I think that is true of other countries as well ... espionage is illegal in Switzerland," he said.
Snowden, 31, reiterated that he would not return to the United States unless offered a "fair trial."
"I am working very hard with my lawyers to try to get reliable guarantees of a fair trial. Unfortunately the Department of Justice is unwilling to agree in that regard.
"The only thing they have said at this point is that they would not execute me, which is not the same as a fair trial."
Sherif Elsayed-Ali of Amnesty International said in a debate after the film by Laura Poitras that Snowden deserved asylum.
"Edward Snowden is without a doubt a whistleblower and someone who should be protected. He should not even be tried, because what he did was to expose government over-reach and things that should not be happening."
Under current Swiss laws, an applicant has to be on Swiss territory to lodge an asylum request.
Snowden currently has asylum in Russia.
Historian Hubertus Knabe said in the debate: "It's so tragic that he got asylum where democracy does not exist and the secret police has such an important role that the former head of it is now president." (Reporting by Stephanie Nebehay; editing by Andrew Roche)

Support HuffPost
The Stakes Have Never Been Higher
Before You Go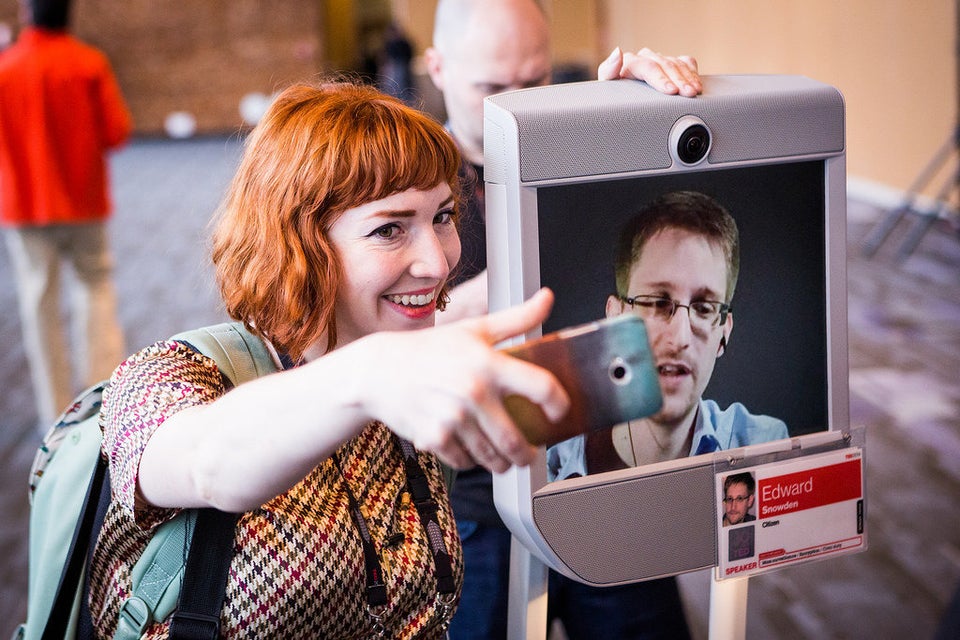 Edward Snowden At TED Conference Vancouver
Popular in the Community