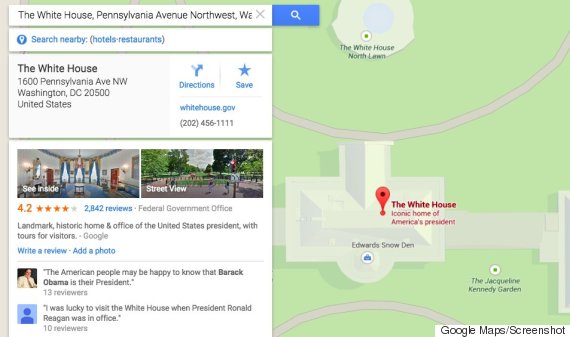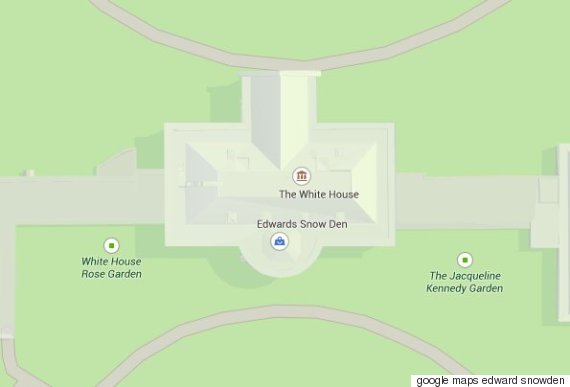 Google told Marketing Land that it has removed the listing for the fake establishment -- a "snowboard shop," according to its Google Plus profile. However, as of early Tuesday morning, the listing was still showing up in Google Maps' mobile app and in its desktop version.
This sort of location squatting seems to be a bit of a problem for Google Maps. In addition to the Edward Snowden shop, there is also one "cCross law firm" that's listed as located in the West Wing. And a couple of hundred meters to the east, the US Department of The Treasury is showing that it's home to "freddy frazbear's pizza" -- a typoed version of Freddy Fazbear's Pizza, the fictional setting of indie horror game Five Nights at Freddy's.
As far as we know, Snowden is not living at the White House, but is in Russia, where he's been staying since fleeing the U.S. in 2013. "Last Week Tonight" host John Oliver even flew to Russia earlier this month to interview the NSA whistleblower.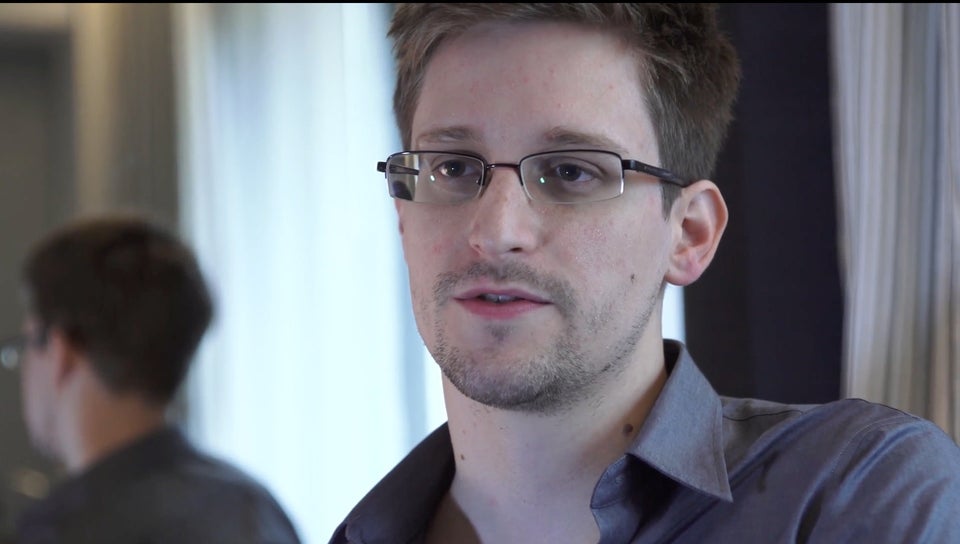 Edward Snowden
Popular in the Community