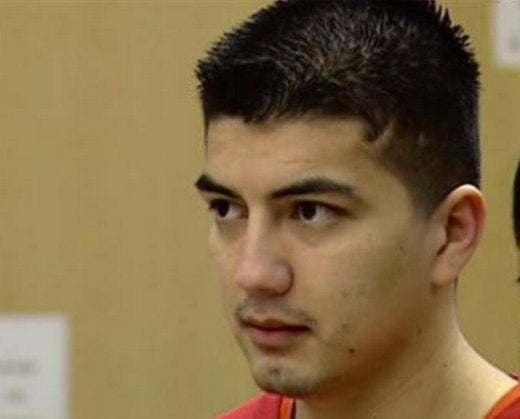 Edwin Ramos, the MS-13 gang member accused of killing a San Francisco man and his two sons in 2008, has been convicted of first degree murder on all three counts.
A San Francisco jury read the verdict on Wednesday afternoon at 2:30 p.m.
In 1989, San Francisco passed the "City and County of Refuge" Ordinance (also known as the Sanctuary Ordinance) which prohibits City employees from helping Immigration and Customs Enforcement (ICE) with immigration investigations or arrests unless such help is required by federal or state law or a warrant.
Ramos, an undocumented immigrant, had been in and out of the California penal system for years, but was never deported because of this ordinance.
UPDATE: According to the San Francisco Chronicle:

"The jury [also] convicted Ramos of the attempted murder of Andrew Bologna, along with various firearms and gang enhancements. However, the panel hung on a murder conspiracy count, as well as a charge accusing Ramos of firing into an occupied vehicle.

That indicates "there was a question in the mind of at least one juror" on those counts, [Assistant District Attorney Harry] Dorfman noted. "But because Andrew Bologna told the police right away what he saw, told this jury what he saw, I was comfortable absolutely presenting his testimony that he saw Mr. Ramos fire the gun."
Related
Popular in the Community