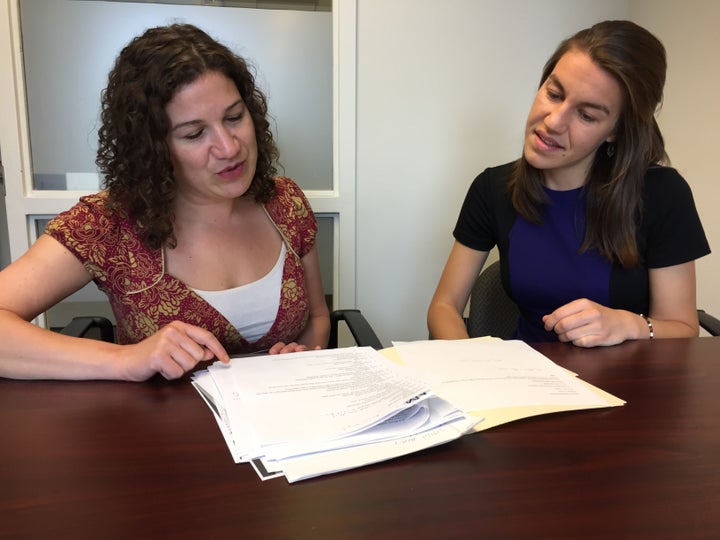 By Katherine Bromberg, Senior Staff Attorney and Mariah Vitali, Legal Intern, New York Legal Assistance Group
Every June, we commemorate the 1969 Stonewall Riots and subsequent steps toward equality for the LGBTQ community. Pride Month is a recognition and celebration of the incredible strides that have been made in recognizing the rights of LGBTQ individuals. It is also a reminder that there remains significant work to be done on the path to equal treatment for all. One area in which discrimination still pervades is in the workplace, and, even in a liberal bastion like New York, transgender individuals continue to face some of the more blatant mistreatment.
The 2015 U.S. Transgender Survey, which included 27,715 transgender individuals from the United States and its territories, revealed that "30% of respondents who had a job in the past year reported being fired, denied a promotion, or experiencing some other form of mistreatment related to their gender identity or expression." Additionally, "77% of respondents who had a job in the past year took steps to avoid mistreatment in the workplace, such as hiding or delaying their gender transition or quitting their job."
Earlier this month, the U.S. Equal Employment Opportunity Commission (EEOC)—the federal agency charged with enforcing federal employment discrimination law—sued Apple Metro Inc., which operates dozens of Applebee's Neighborhood Bar & Grill franchises in the New York City area, alleging violations of federal civil rights law.
Danielle Feola, a transgender woman, was repeatedly harassed and subjected to derogatory comments about her gender identity while working just two weeks at an Applebee's in Hawthorne, New York. She was relentlessly teased. Employees called her "he," "him," "Daniel," "Caitlyn" (in reference to Caitlyn Jenner), and "tranny," among other offensive terms. They made distasteful comments about her genitalia. Despite her complaints, the General Manager refused to take any action, and she was ultimately fired in retaliation for her complaints and because of her gender identity.
We filed a complaint with the EEOC, which ultimately chose to litigate the matter. In bringing this case, the EEOC continues its pattern of promoting workplace equality for all gender identities in keeping with its interpretation of federal antidiscrimination law.
Since the Civil Rights Movement gained force in the mid-twentieth century, many groups have been granted protection from employment discrimination under federal law. Most notably, Title VII of the Civil Rights Act of 1964 is the federal law that prohibits employers from discriminating against employees on the basis of sex, race, color, national origin, and religion. In the years following its enactment, legal protections in this area have expanded. For example, Title VII was amended by the Pregnancy Discrimination Act of 1978, granting expectant mothers explicit protection from workplace discrimination.
Absent from Title VII are explicit protections from workplace discrimination based on sexual orientation or—as in Ms. Feola's case—gender identity. However, since 2012, the EEOC has pushed to expand the interpretation of Title VII's prohibition against discrimination on the basis of "sex" to protect LGBTQ individuals. Many courts have also reasoned that discrimination against transgender employees for not conforming to the gender they were assigned at birth inherently takes gender (and therefore sex) into account. While this interpretation is not universally accepted, courts are increasingly agreeing with the EEOC's rationale. Meanwhile, state and local governments are moving towards providing more explicit protections; for example, under the New York City Human Rights Law, gender discrimination encompasses discrimination on the basis of gender identity, gender expression, and transgender status, and prohibits such discrimination in employment.
Ms. Feola's case against Applebee's is significant because it may present the influential Southern District of New York, which adjudicates cases that impact about a quarter of the state's population, with the chance to adopt the EEOC's interpretation of Title VII as protecting transgender and gender non-conforming individuals from employer discrimination. Unless and until Title VII's language is modified to explicitly prohibit discrimination on the basis of gender identity, cases such as Ms. Feola's are of the utmost importance in potentially setting precedent for future cases and expanding the rights of LGBTQ individuals nationwide.

Calling all HuffPost superfans!
Sign up for membership to become a founding member and help shape HuffPost's next chapter