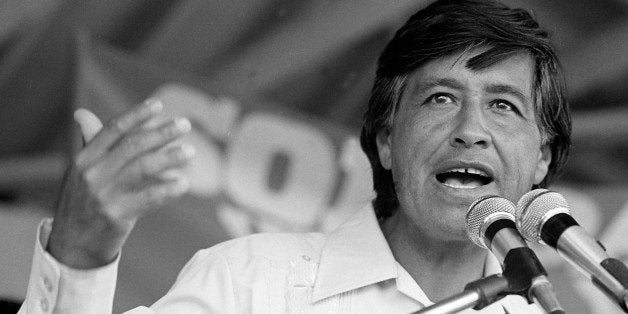 Co-authored by Eduardo Juarez, EEOC Supervisory Trial Attorney, San Antonio Field Office and President Elect of the National LGBT Bar Association
The time is ripe for the lesbian, gay, bi-sexual, and transgender (LGBT) community and the Latino community to work together to ensure workplace equality for LGBT people.
According to a 2013 report by the UCLA Williams Institute, 4.3 percent of U.S. Latino adults consider themselves to be LGBT. This is a sizable portion of the general LGBT population. And 83 percent of Latinos support legal protections against job discrimination for LGBT individuals, according to a 2012 study by the National Council of La Raza and Social Science Research Solutions.

Indeed, unknown to many is the fact that the iconic, Latino civil rights leader Cesar Chavez was the first major U.S. civil rights leader to publicly and strongly support LGBT rights. He understood the importance of fighting for equality for all people, not just one group. He astutely advocated for building coalitions among marginalized groups to ensure equality for all. Such coalition building and collaboration is vital to ensure further progress with respect to federal protections for LGBT employees.
The recent Supreme Court decision legalizing same-sex marriage in all 50 states has opened the door for the expansion of civil rights laws to protect LGBT workers from employment discrimination. The U.S. Equal Employment Opportunity Commission (EEOC) is committed to keeping those doors open and is eager to work with members of the Latino and LGBT communities to achieve that goal.
In the past five years, the EEOC, which is the nation's lead enforcer of federal laws prohibiting employment discrimination, has taken significant action to further legal protections for the LGBT community.
In 2011, the EEOC submitted its first legal brief in support of a transgender employee, Alex Pacheco, who alleged she was fired by her employer because she is transgender and failed to conform to male gender stereotypes. Pacheco is also Latina.
Since then, the EEOC--through a coordinated effort of policy, federal sector decision-making, and litigation--has sought to clarify the protections for LGBT workers.
For example, the EEOC has issued decisions in the federal sector making it clear that workplace discrimination based on sexual orientation or against transgender employees is unlawful under the provisions prohibiting employment discrimination in the landmark 1964 Civil Rights Act.
In the private sector, the EEOC has successfully resolved such complaints involving LGBT workers administratively. However, when necessary, the agency has filed suit in federal court to further protections for LGBT individuals.
For example, the EEOC recently resolved a case for a transgender employee in Florida, who was fired by her employer. The settlement included $150,000 plus policy changes at the company and training for all company employees.

Through this work, the EEOC hopes to further equal opportunity in the workplace and ensure the full potential of all workers.
We believe these efforts will make it easier for LGBT individuals, including Latinos who identify as LGBT, to overcome the discriminatory conduct they may face in the workplace.
Cesar Chavez, no doubt, would be proud.
Article first appeared in the San Antonio Express-News.
REAL LIFE. REAL NEWS. REAL VOICES.
Help us tell more of the stories that matter from voices that too often remain unheard.